Working remotely might be the dream for many employees. But if you're a manager or owner of an SME, you may find managing a remote team difficult. Especially if you're used to sitting alongside your team every day.
And with 90% of employees saying they'd like to work remotely, it's a trend that isn't going to fizzle out anytime soon.
As a manager, getting to grips with managing a remote team is a skill that you'll benefit from sooner or later.
In this post we give you 10 hands-on tips to help you manage your remote team and work-from-home employees.
10 top tips for managing your remote team
1. Give them the right tools
A tablet or laptop alone isn't enough to help your team work remotely.
Give them productive software such as video conferencing subscriptions, cloud-based apps and chat tools. This is essential for online meetings, managing workload and day-to-day communication,
And remember that hardware such as keyboards, mice and monitors are just as important. Inadequate equipment affects productivity, puts your team at risk of aches and pains and could lead to health problems.
2. Stay in touch with scheduled check-ins
When it comes to staying in touch, finding the right balance can be difficult.
Leave your team for too long without contact and they'll feel isolated. Over-compensate for the increased distance and you'll interrupt their ability to crack on with their job. So, what's the solution?
Schedule 1 or 2 general check-ins each day. A morning group call followed up by a one-to-one chat is a good balance. It helps your employees feel connected whilst also giving them the chance to talk to you about subjects that aren't relevant to the wider team.
This kind of schedule also gives everyone the opportunity to fit in project-related calls with other contacts and to do more focused work.
3. Switch to the cloud
Keep your remote team aligned by working in the cloud.
Saving documents to individual hard-drives can cause chaos, especially if you're working on a shared document such as a proposal or presentation.
Using cloud-based storage and collaborative documents such as Google Docs and Google Sheets makes remote working easier.
Cloud-based HR software like Breathe makes managing your remote team easier too. You can conduct performance reviews, track holidays and log sick leave online, plus so much more.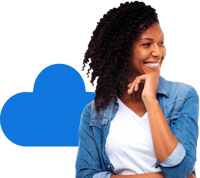 12 ways Breathe can help
your business during COVID-19



4. Give clear guidance
Clear communication can be make or break for remote team management.
Without the subtle nuances of face-to-face contact, remote communication can mean details get lost in translation. Communicate clearly with these simple tips:
Unless you're dealing with very junior employees, tell your team what needs to be done, rather than how you want it to be done. This autonomous working style saves you both time and can help you motivate your employees.
Don't overwhelm people with long lists. Keep guidance short by sticking to priorities.
Provide your team with resources to help them resolve problems on their own. Links to important files, details of helpful contacts and helpful online training will all help.
Communicate guidance in more than one way. For instance, follow up an email with a phone call to make sure your team understands what you've asked them to do.
5. Use several communication channels
Instead of sticking to your default communication channel, mix things up a bit.
Using a variety can help you get your team's attention and will help you reinforce important messages and accommodate different working styles.
Some common communication channels include:
6. Recognise your team's hard work
Working remotely can make people feel isolated and unappreciated.
Make sure your team knows how valued they are by recognising and thanking them. A simple "thank you" via Slack or a cheerful gif goes a long way.
Want to get everyone involved in team recognition? Breathe's Kudos tool might be just what you need. Say thanks for a job well done, put a smile on someone's face and make them feel valued and appreciated.

Here's how the Kudos tool works:
7. Health & wellbeing still matters
Your team is your responsibility whether they're in the same building as you or not.
Make sure you're accounting for their health & wellbeing as well as their output.
Help their physical health by ensuring they have a healthy workspace set up. Remember that few people have the luxury of a home office and will probably be working from their dining table or bedroom, perhaps alongside other family members.
Working remotely can also affect your team's mental health.
That might be because your employees miss the buzz of working with others or because they're feeling the stress of working whilst also caring for other family members.
Use your scheduled catch ups to "ask twice" how someone is feeling. This method helps encourage people to speak up about how they're feeling, and also shows you're there to help.
Remember, especially for employees who live alone, that you may be the only person they can confide in.
8. Inject some fun into your work
Remote work can still be fun. With themed team meetings and group chats on Slack, you can still have fun with your team, even if you can't work side by side.
A little creativity can add a lot of enjoyment and connection to your remote meetings.
9. Done is better than perfect
If your team is remote working out of necessity rather than choice, things are bound to be different and sometimes you'll have to deal with imperfection.
Perhaps pets keep joining your Zoom calls. Or maybe phone calls are interrupted by kids asking for a snack.
Keep your focus on what's working and try to ignore the "window-dressing". If you treat these mishaps as a problem, you'll add extra pressure to your team and create unnecessary stress.
10. Time off is still important
Remote working seems wonderful because it's so relaxed. But this lack of structure can become a problem, and employees may struggle to switch off at the end of their working day.
This can affect their health in the long term. Support your employees to find a healthy working pattern. Perhaps a flexible working routine suits them while working remotely, especially if they have children to look after.
Focus on delivering tasks not hours and your remote team will thank you.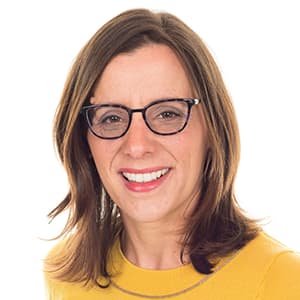 Author: Laura Sands
Laura is a writer who enjoys getting into the detail of subjects and sharing that knowledge with snappy, interesting content. When not typing away, she enjoys walks in the woods and curling up with a good book and mug of something hot.
Posted on 31 March, 2020
By Laura Sands
Flexible Working
Back to listing