When did you last say a genuine thank you to a team member? Perhaps for a piece of work you collaborated on, or maybe you recognised someone going the extra mile on a project?
The 3rd March marks Employee Appreciation Day - where you can especially recognise your staff for the work they do (and what they bring to your team).
We all know that employee recognition is important to make employees feel engaged and happy at work. Valued team members help create positive, productive workplaces and showing appreciation at work can help with retaining staff, too.
Whilst we believe appreciation for team members shouldn't be limited to just one day, let this Employee Appreciation Day be a reminder to say thank you to your team.
In this blog, we suggest how you can do just that.
5 ways to show appreciation for your team
1. Employee reward schemes
Offering your staff access to discounts, services and even freebies on employee reward platforms like Perkbox shows your people that you appreciate them all year round.
It's not just free coffees and cinema tickets on offer here. You can provide valuable access to online GP appointments and fitness classes for your employees. Looking after their wellbeing and giving something back to your team is a true appreciative gesture that they can use all year long.
Why not consider joining up to an employee reward scheme today as a real Employee Appreciation Day treat?
2. Internal recognition
At Breathe, we practice what we preach. We're keen users of our own Kudos feature and love to say thank you or well done to our fellow colleagues for a great piece of work (or when we want to recognise someone for going that extra mile).
Our internal Kudos can be given from within the Breathe system in accordance with one of our company values: people first, growth mindset & can-do attitude.
Our People Team announce the employee who has received the most Kudos entries as the employee of the month. The winner is recognised by all of Team Breathe at our monthly meeting.
We also have annual awards where we can nominate one person for each of the company values, allowing 3 team members to be recognised for living our values.
Implementing something similar (if this is right for your organisation) doesn't need to be costly and is a great way to give your people the acknowledgement they deserve – especially for those people whose great work often flies under the radar.
3. Recognising remote workers
"Out of sight, out of mind" should never apply to the workplace. With many SMEs officially adopting hybrid working policies, team members shouldn't receive any less recognition for their work than those who choose to (or can) work from the office.
You could show appreciation for remote employees by sending something to them directly at home. It doesn't need to break the bank – a card and/or a small gift will go a long way in letting your people know they're valued. (Chocolate or sweet treats always go down well here).
4. Donate to an important cause
Show your team you appreciate them by donating to a cause or charity you care about as an organisation. A way to involve your team (and appreciating them by listening to them) could be to suggest a couple of charities and let your team vote on the cause they'd most like to see receive the donation.
In the current climate, thinking of others both within and beyond your organisation goes a long way - and says a lot about who you are as a business.
5. Say a genuine thank you
Last, but not least, what about saying a genuine thank you to someone you work with today? If you can do so in person, great - but if not, why not send someone a message or an email to let them know how much you appreciate them and/or their work.
It could be for a piece of work that you know they worked hard on, or it could even be that they brighten your working day with their positive attitude. It's not always easy to do this, but it doesn't have to be a long speech or an essay – it's just to say a simple thank you.
Let this Employee Appreciation Day be a reminder to show gratitude for someone who your workplace would be less productive or duller without.
Pledge to put your team first, all year round
Why not go one step further in showing your team you care? Join the Breathe Culture Pledge today and commit to putting your people first and shaping the workplace of tomorrow into a happier, more productive place.
Join the Pledge for free, today.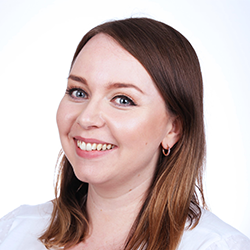 Author: Aimée Brougham-Chandler
Aimée is a Content Assistant here at Breathe. She enjoys writing about topical HR issues & helping readers find solutions. In her spare time, she's commonly found amongst books.
Posted on 28 February, 2023
Company Culture
Back to listing