Yes, we know. Employee experience (also known as EX) sounds like yet another buzzword. But with famous leaders extolling the virtues of the employee experience and a shift in employee expectations placing higher demands on employers, a positive employee experience is more than a nice-to-do, limited to annual survey results.
Why is employee experience important
Understanding more about the employee experience
How can you create a positive employee experience
Every business has an employee experience, what's yours?
Employee experience defined
The term employee experience is exactly what it sounds like. It is the experience that a company provides for each person that they employ. And, just like a customer experience it is an essential element in the way you attract, retain and delight your employees.
Why is the employee experience important?
Employee experience is important to businesses for several reasons:
Better sales and service. Happy employees mean happy customers. As Richard Branson has been quoted as saying "Clients do not come first, employees come first. If you take care of your employees, they will take care of the clients."
A more loyal workforce. If you look after your employees and make them feel appreciated, they'll be more likely to stay with you. Not only does that mean you keep a top-performing team on-side, but it also saves you money on recruitment and onboarding.
A healthier, more productive workforce. Employees who enjoy their jobs are happier and less likely to suffer the ill-effects of stress. This means less time off sick and less presenteeism, giving your employees more time energy to work on your business.
Understanding more about the employee experience
There are three distinct areas that contribute to the employee experience within any business. These are the cultural environment, technological environment and the physical environment.
Cultural environment
Company Culture is how employees feel when they are inside an organisation; it dictates leadership styles and any benefits or perks you give your employees. A transparent, collaborative culture tends to result in happier employees who feel trusted and appreciated. In comparison, toxic cultures where bullying, excessive hours or a lack of appreciation are the norm result in demotivated and unhappy employees.
Technological environment
The technological environment relates to any technology that an employee may use to do their job. It also covers any tools or software that might be used across mobile or desktop devices, including the devices themselves. Essentially, it is anything the employee needs to get their job.
Ensuring your employees have a laptop and a phone to do their job isn't enough. They also need relevant software and technology to help them work efficiently and with ease. This isn't simply about making your employee's jobs easier, it's about improving their experience of working with you. In a time when we can do almost anything we want on mobile devices – from ordering a taxi to answering the door – by avoiding the use of technology in your business, employees, especially younger digital natives will feel disjointed at work. Tools such as HR software, rota management apps and co-working software can enhance the employee experience for very little cost.
Physical environment
The physical environment is anything your people can hear, touch, see, smell and taste. Everything from desks and chairs to the coffee and snacks in the cupboards are included in the employee experience. Employees spend one fifth of their working life at work which makes it crucial that they have a positive employee experience.
Again, in a small business this aspect is often overlooked because small businesses feel like they aren't able to compete with extravagant City-style offices. But check out this office redesign from Posture People on their own office that caters for just seven people.
How can you create a positive employee experience?
If you employ people, you've already got an employee experience. Your task is to enhance and transform it.
One study found that 83% of HR leaders said that employee experience is either important or very important to their organisation's success. This is leading them to invest more in training (56%), improving their workspaces (51%) and giving more rewards (47%).
Discover what areas of the employee experience your business could improve upon. It might just be small things to start with. Is there a new software that someone tried and loved? You could trial that for 6 months and see what impact it has on their job and overall productivity. Or could your office decor use a sprucing-up to enhance the physical environment of the employee experience?
Every business has an employee experience, what's yours?
Regardless of your organisation's size, location or industry, you employ and work with people. Focusing on what people need and want from a job, is what makes employee experience the future of HR. Every employer has a responsibility to look after its employees. By committing to provide an excellent employee experience you commit to creating an environment where people want to come to work.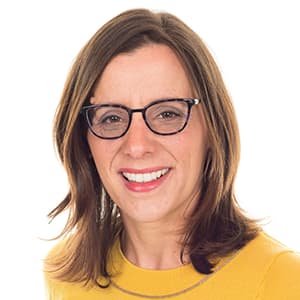 Author: Laura Sands
Laura is a writer who enjoys getting into the detail of subjects and sharing that knowledge with snappy, interesting content. When not typing away, she enjoys walks in the woods and curling up with a good book and mug of something hot.
Posted on 7 May, 2021
By Laura Sands
Company Culture
Back to listing