How relevant is equality, diversity and inclusion (EDI) to SMEs? Is it something that small business owners need to consider, or can it be filed in the 'not urgent, not important' section of your to-do list?
Let's start with a few stats.
With information like this in hand, it's clear that the problems associated with a lack of equality, diversity and inclusion in British business affect workplaces large and small. But what can small businesses do about it?
What is equality, diversity and inclusion?
Equality, diversity and inclusion are separate ideas which are very closely related.
Equality means making sure everyone is treated fairly, with dignity and respect. It means giving individuals equal opportunities, regardless of who they are. This doesn't always mean treating everyone identically – it may mean giving some people extra support to get them onto a level playing field with others. For this reason, the term 'equality' is sometimes replaced with the term 'equity'.
Diversity means recognising and respecting the things that make people different to one another. A diverse workplace has employees with a wide variety of identities, backgrounds and abilities – some of these characteristics may not be visible, others will be very obvious.
Inclusion is defined as creating an environment where everyone feels welcomed, valued and able to contribute. It is often referred to as creating a sense of belonging. A workplace with a strong sense of inclusion will make everyone feel as if they belong. One with a weaker sense of inclusion may result in some employees feeling as if they don't 'fit'.
When managed intentionally, EDI initiatives create an environment where people feel safe, have a sense of belonging and are able to reach their full potential. And that's where the magic starts.
Why is equality, diversity and inclusion important for small businesses?
Equality, diversity and inclusion in the workplace is relevant no matter the size of your business.
Peace of mind
At its most basic, EDI is about complying with the law. In the UK, employees are legally protected by the Equality Act 2010 which specifies nine protected characteristics:
Disability

Gender reassignment

Marriage and civil partnership

Pregnancy and maternity

Race
Religion or belief

Sex

Sexual orientation.
Companies which flout these laws – intentionally or otherwise – can quickly find themselves involved in lawsuits which are costly, time-consuming and damage reputation.
However, avoiding legal challenge is not the primary benefit of working inclusively. Creating a more equitable, diverse and inclusive culture has the potential to transform a business's performance.
Higher quality employees
Being open to diversity gives your business access to the best employees, while inclusive practices ensure those employees stay with you. As well as having high quality staff, you'll benefit from a higher retention rate, improved staff wellbeing, greater productivity and enhanced creativity and innovation.
Stronger external relationships
The benefits of improved EDI initiatives mean greater engagement with clients, consumers and suppliers. Better customer service is easy for staff who understand your customer base while some customers may feel a stronger sense of affinity and appreciation for your efforts. There's strong evidence that increasing numbers of people are actively seeking brands and businesses that embrace a more equal, diverse and inclusive attitude. A study by Deloitte found that 94% of younger consumers expect companies to take a stand on important social issues, while 57% of consumers – of all ages – are more loyal to brands that commit to addressing social inequalities.
Find out more about the benefits of EDI to small businesses in our blog – 8 benefits of encouraging diversity in the workplace.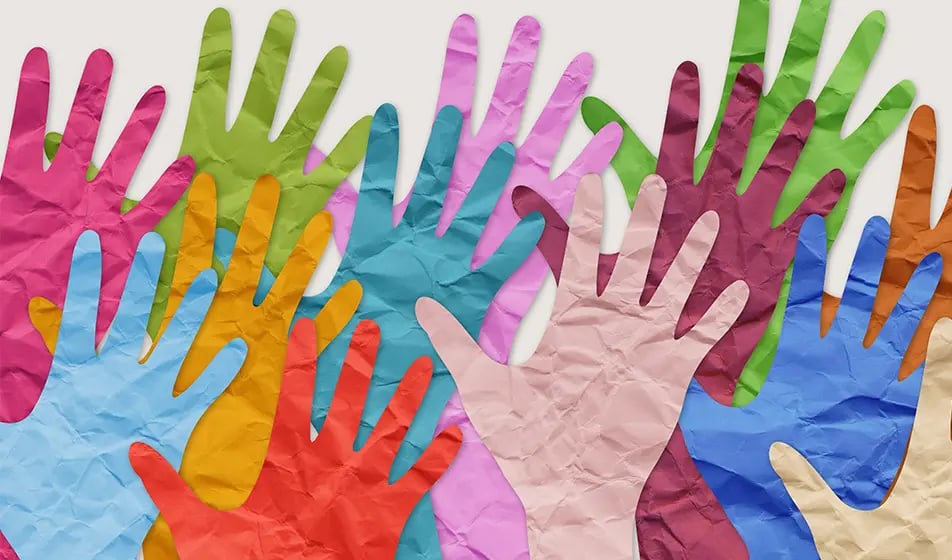 What can small business owners do to operate with equality, diversity and inclusion in mind?
Integrating equality, diversity and inclusion at work isn't a tick box exercise – it's an ongoing commitment to continuous improvement that even the most dedicated businesses need to work on. For this reason, it's important to see your business's involvement in EDI as a journey. Even the smallest steps will bring you closer to your destination.
Here are some of the things you can do to move towards a more equal, diverse and inclusive workplace.
Lead by example
The strongest way for a business owner to show they are committed to equality, diversity and inclusion is for them to lead by example. For instance, beyond simply talking about a commitment to diversity and inclusion at work, owners can demonstrate their commitment by seeking to understand the perspectives of employees and customers from underrepresented groups. With these learnings in hand, they can make changes for the good of everyone.
Start collecting and using data
The old adage rings true yet again – you can't manage what you don't measure. Collecting data provides hard facts. This could include information such as
Educational background

Age
Gender

Ethnicity

Physical ability/disability

Mental health

Neurodiversity
Status as carers – either of children, elderly parents or another close family member.
With this information in hand, you can start analysing it. As well as identifying how many employees fall into each group, you can start to analyse retention and attrition, salary ranges, and training. This will give you a clearer picture of where you need to focus.
Storing this data securely and confidentially is essential. Breathe allows you to store all HR data securely and compliantly giving you and your employees peace of mind that their personal information is protected.
Set EDI goals
With data in hand, it's time to set diversity and inclusion goals. This may be easier with the help of an HR consultant. Alternatively, you could create an internal action team of EDI champions to create targets and track performance against them.
Build EDI into everything
EDI initiatives work best when they're fully integrated into a business. Your business's values and policies are a good place to start, but there are many other ways to ensure a more welcoming environment. Testing new product or service ideas with more diverse end-user groups may result in a better end product, while ensuring your communication talks to a more diverse and inclusive audience will demonstrate your commitment to the cause. Even something as simple as providing flexible working options for your employees helps them overcome some of the barriers they may face in reaching their potential.
Get managers on board
Managers are gatekeepers in the drive to improve equality, diversity and inclusion. For this reason, it's especially important to ensure managers understand the importance of EDI and know how to support their team. Training your managers is essential to help them prevent discriminatory behaviours and provide an inclusive environment where employees feel able to report issues if necessary.
Useful equality, diversity and inclusion resources
Incorporating Equality, diversity and inclusion into your SME might feel daunting. However, there are a wide range of resources available. Here are some of the most useful:
ACAS – With a full range of information, ACAS can support your business with training courses and policy templates as well as up to date information about the law and what it means for your business.
BCorp – Seen by some as the gold standard in inclusivity and equity, the B Corporation movement has a range of resources to support EDI initiatives.
CIPD – Not just for HR professionals, the CIPD (Chartered Institute of Personnel and Development) is full of topical, factual information with a host of templates and research.
Breathe – Our resource hub is full of guides, blogs and webinars with advice and tools to help you support your employees and grow your business.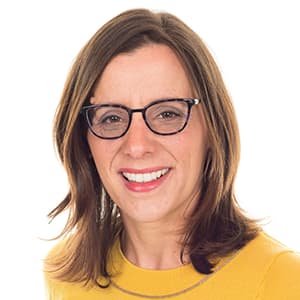 Author: Laura Sands
Laura is a writer who enjoys getting into the detail of subjects and sharing that knowledge with snappy, interesting content. When not typing away, she enjoys walks in the woods and curling up with a good book and mug of something hot.
Posted on 20 June, 2023
By Laura Sands
Company Culture
Back to listing