We recently co-hosted a 'chatinar' with people engagement expert, Steve Stark who talked with our CEO, Jonathan Richards, about ways in which businesses can help their people maintain their resilience during the current COVID-19 pandemic.
It was a fascinating discussion which explored resilience as part of the wider topic of employee mental health and wellbeing.
Steve is the founder and director of Then Somehow and he and his team have helped businesses of every size, including Nokia and Channel 4 become more productive.
He specialises in helping organisations work well by focusing on developing positive cultures which unify teams and bring out the best in people.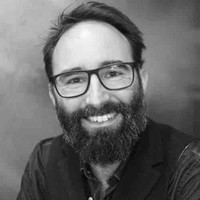 In this post, we are examining some of Steve's ideas and established best practises for developing resilient team members who are able to weather the current storm.
Although six weeks into the COVID-19 lockdown, many people have successfully adapted to remote working practises and are collaborating effectively with their colleagues, there are many who are struggling and need a great level of support from their managers.
Helping the vulnerable find strength
We are all processing day-to-day and ongoing developments differently. This means that inevitably, some people are more vulnerable than others.
Steve made the point that employers must do everything they can to identify their most vulnerable team members and focus on helping them develop their resilience and stay buoyant.
Encouraging a safe space for people to talk openly about their thoughts, feelings and challenges is undoubtedly harder at the moment than it was before the current crisis began.
That said, there are steps business leaders can take to nurture organisational culture, unite confidence in teams and, in turn, help foster individual and collective resilience.
Why culture and resilience go hand-in-hand
Culture and resilience are inseparable.
Our use of communications technology is central to keeping people connected and feeling part of the bigger picture.
But this has to be part of a wider focus on cultural development and maintaining the values and purpose of a company and its people.
Our recently published 2020 Culture Economy Report examined the issue in depth, drawing off industry expertise and small business commentary.
Although their stories pre-date the current crises, the lessons remain applicable to the here and now and building resilience across a dispersed workforce.
Creating a resilient workforce
Although this sounds easier said than done in current circumstances, there are steps every organisation can take to improve their culture and as a result, the wellbeing and resilience of their people.
Consider these:
Lead by example

Remember, if it's to resonate with team members, resilience starts at a leadership level. Leaders need to show their people how they are coping and finding strength during the current COVID-19 crisis and are leading their companies through such challenging times.


Foster a sense of purpose

It's all about context. At the heart of positive culture is the need for people to know not just 'what' but 'why' they do what they do and how this fits into the wider business vision.


Develop a sense of control and confidence among all employees

'One thing I do know. There's nothing worse than feeling powerless.' Steve Stark, Resilience | Part 1 : Adapting to the abnormal.

Much like resilience and culture or people and business, confidence and control go hand in hand. Take time to get to know your team so you can help empower their strengths.

From here, it's about helping them to use and in turn develop their skills everyday. Help your team to ask the right questions and as a leader provide clear feedback they can grow from.


Manage change effectively

These are challenging times like no other and leaders need to show how they are not only reacting to the situation as it continues to evolve but also plan to come out of this on the other side.

Planning and communication matter here. This helps foster confidence, which - again - is so important for developing resilience.


Meet adult to adult

Last year we wrote how transactional analysis could be the key to business success. Now, it's applicable to resilience.

How you speak to your team and colleagues hugely affects the performance and creative output.

In a nutshell, aim to conduct adult-to-adult conversations that tactfully address issues, challenges and weaknesses. Good management excludes judgement and blame; remember it's about finding solutions and asking questions to understand, not shame.

From here we can then work together to strengthen and build further resilience.


Keep a close eye on stress levels

By keeping a close eye on stress levels in your team you can then seek advice that helps them put their health back into perspective.

Leaders need to identify when people are feeling stressed and understand the causes. This is because when we're stressed our bodies enter fight or flight mode, kicking out adrenaline and cortisol so we remain fully on, alert and prepped for survival.

With all our energy directed on the attack, we don't have any left to physically or mentally defend ourselves as well. Our immunity suffers and we are more at risk to infection or disease.

So if you see that your employees are stressed, suggest they take some holiday or rest away from the screen. This time will help them to tune into their body's signals and learn where they can develop resilience for the future.


Learn more about how to manage mental health at work and listen to our podcast with Mind expert, Mike Ellen. Listen to The People Project Podcast | Episode 1.
Training and ongoing professional development

Although many organisations have reduced budget for training, it is highly effective for building knowledge, productivity and confidence.

Look for low-cost online learning courses such as those produced by our partners, IMPROVE.

Encourage flexibility and adaptability

Steve Stark said it's important remember that resilience is understanding where you need to bend and how to withstand the storm.

Help your people understand this and provide them with the space they need to adapt to changes.


Encourage people to look after their physical wellbeing

The challenges posed by social distancing and restrictions on movement during lockdown make exercising harder than before. Nevertheless, this is essential for physical and mental wellbeing.


Our friends at Yulife created an app that helps encourage your team to get up and out of their seats and walking in nature. It's a nifty piece of kit that syncs health data within minutes to help keep track of wellbeing. Users earn points for every step and - just like our refer a friend offer - points mean prizes.

Use positive messaging

Communicate personal and group successes.

Social support from friends, peers and contacts is key to collective and individual resilience. Most people want to help each other, especially through times of adversity.

Remember that each person's circumstance is different and some team members may be incredibly isolated at this time. Always be kind.

Show how a 'one for all and all for one' attitude is benefiting the company and driving everyone forward.

Harness problem-solving skills

Both management teams and more junior employees have skill sets that can be used in tough situations.

Encourage everyone at every level to contribute their ideas and expertise and make them feel they are making a difference.



Posted on 14 May, 2020
By Nick Hardy
Company Culture
Back to listing