"Think of the trees!"
It's the rallying call made in offices across the land in a bid to become paperless.
And it's true, moving to a paper-free office has clear environmental benefits, especially when you consider that the paper industry is the 5th largest consumer of energy in the world.
But, with paper use estimated at a stonking 10,000 sheets per employee, per year, the environmental message doesn't appear to be cutting through.
However, your HR department can set the example by restricting paper use and improving processes – by using paperless HR software for instance.
As well as ecological advantages, there are solid business gains in becoming a paperless HR department.
In this article, we explore the benefits of paperless HR software and provide you with 5 practical steps to becoming paperless in your small business.
Why going paperless makes good business-sense

You'll save money
Not only will you save money on the paper itself, but you'll also save on the ink and toner, and maintenance costs for all those printers and copiers.
Paperless HR software - like Breathe - starts from as little as £11 per month. That covers all of your HR needs, plus you can get a head-start with a 14-day free trial (no strings, no credit card needed).






You'll save time
One study found that 80% of managers lose an hour of work each day as they search for the correct documents.
Extrapolate that daily hour by your managers' salaries and you'll get a taste of the opportunity cost you'll benefit from by putting paperless systems into place.
Paper-free is faster & more secure
Paperless approvals and contracts make document signing far easier. A disciplined online system makes HR compliance and GDPR easier to deal with too.
Fuss-free remote working
It's easier to work remotely when you're paper free.
Working remotely is far harder when all the information you need is in a filing cabinet. Support your business' flexible working goals at the same time as saving paper.
A tidier workplace
There's no need for piles of paper and bulky filing cabinets when everything's accessed centrally using paperless HR software.
And that means you'll not only have a nicer workspace, but that you can get away with using less space, too - yet another potential cost saving.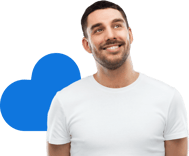 Breathe saves 76,400 sheets of paper a week - start your 14-day free trial



Five ways to make your HR department paperless:
1. Invest in paperless HR software
Moving your HR department to cloud-based (and paperless) HR software has the potential to not only change the way you store your documents but make flexible working easier too.
You can upload documents, carry out requests and approvals and log in to check details and progress from anywhere, at any time.
A platform such as Breathe lets you store your documents securely for paperless HR compliance and helps you manage holidays at the click of a button. It even provides a secure portal for performance management and time management.
Head on over to our ROI calculator to see how much time you can save each year when you invest in Breathe's HR software.
2. Use online document signing
Take the legwork out of contracts and approvals and present your HR department in a more efficient light by using document signing software such as Docusign.
Not only will you save yourself the bother of printing and circulating files, you'll make the process faster, and easier for your customers too.
From onboarding new employees to revising current employee contracts, you'll quickly see the benefits with faster and more secure approvals and agreements that tick the HR compliance and GDPR box too.
And the benefits don't end there: you'll also save countless hours tracking down files that have gone missing in action. Simply log on to see who has and hasn't signed - and send them a gentle reminder if you need to.
Easier? You bet.
3. Use collaboration tools
Stop printing and distributing files for feedback and collaboration.
Instead, save them to a central paper-free platform such as Basecamp or use cloud-based software like Google Drive to share your work and allow stakeholders to give their input remotely.
Not only will you save paper, you'll also save time and support collaborative thinking.
Stakeholders can add suggestions directly, helping prevent the confusion and duplication that so often adds complexity to otherwise simple tasks.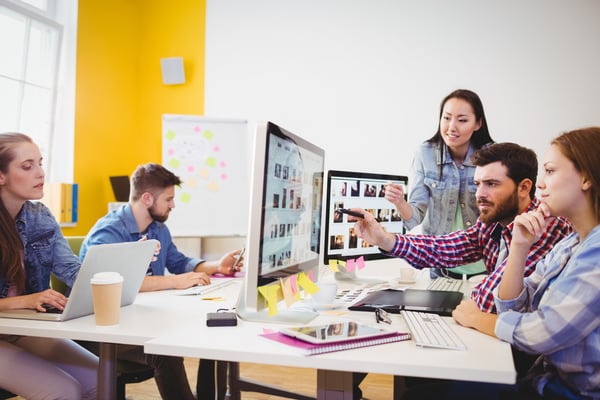 4. Run your training online
Save paper, time and travel costs by managing routine training online.
Whether you're using training from providers or training you've created yourself, Learning Management Software (LMS) gives your employees the opportunity to fit their training needs into their own schedules.
And because they're paperless, your HR department doesn't need to commit to the cost of vast training manuals.
Training becomes more flexible and more cost-effective.
We love this option because of the way LMS can improve the onboarding process, helping new employees settle into your business and get up to speed more quickly.
And there are even more advantages: online training run to your employees' schedules means the HR team avoids the lengthy and costly process of scheduling training sessions.
There's no need for you to find an appropriate location or struggle with diary co-ordination, and you won't even need to co-ordinate or fund catering for the training events. (What a relief.)
5. Promote paperless meetings
It's common practice to provide print-outs at meetings to support your discussions.
But with so many people used to online and remote meetings, it's simple enough to become paperless meeting pros when you return to face to face meetings.
Start by circulating the agenda using your online calendar and then use a screen and central laptop or device to share the work.
Screen sharing software such as Zoom means anyone can join your meeting from any location; perfect for businesses that have multiple sites or lots of remote workers.
Paperless meetings mean extra discretion too – internal recruitment reviews or bonus discussions stay confidential without the risk of hard copies going astray. Yet another way to ensure paperless HR compliance.
Finally...
Don't let technical hiccups ruin your attempts to go paper free. Make sure there are clear and easily accessible instructions for linking devices to the screen and using the software.
As a paperless HR department, you can make sure this information is shared and reinforced across the business.
Not everyone is technically minded; a simple checklist or troubleshooting list placed in an obvious location might just save the day – and your paper costs.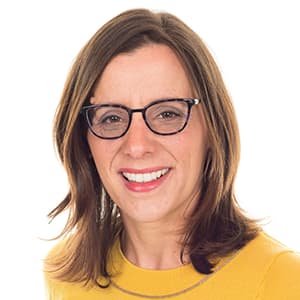 Author: Laura Sands
Laura is a writer who enjoys getting into the detail of subjects and sharing that knowledge with snappy, interesting content. When not typing away, she enjoys walks in the woods and curling up with a good book and mug of something hot.
Posted on 18 November, 2020
By Laura Sands
Company Culture
Back to listing