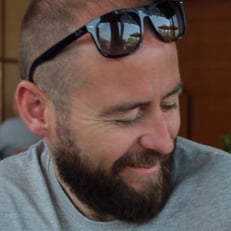 By committing to provide their staff with the best possible work-life balance, SME Culture Leader #19, Nice Network, is growing one of the most loyal workforces in the industry.
We caught up with Head of Sales, Geoff Burns, to learn how they built their award-winning culture and how you can grow yours.
What does Nice Network provide?
Nice Network is a unified communications specialist which provides mobile, IT, fixed-line, security and connectivity solutions for global brands such as Draeger, Puma, Nike UK, Husqvarna and many others.
We pride ourselves on ethical selling and helping businesses check the terms of their quotes and supplier contracts before signing, which is why our average client tenure is 15+ years – a feat which is pretty much unheard of in the wider telecoms industry.
This commitment also saw us play a key role in the publishing of the first ever ethical whitepaper for the IT and telecommunications industry.

When were you first established?
Originally known as CCS, Nice Network was founded in 1986 and is famed for inventing the award-winning Thatcham car alarm system as well as selling the first ever mobile phone handset in the North East of England.
How many people do you employ?
We employ 24 people, boast an annual turnover in excess of £4 million and we have ambitious plans to double in size over the next two years.
Why do you think company culture is so important?
Establishing a strong company culture isn't just pivotal to creating a sustainable business but also to creating a happy and productive workforce.
Employees spend the majority of their adult life in the workplace and companies have a moral duty to ensure their employees feel as comfortable and fulfilled in their work as possible.


Company culture benefits:
Staff at Nice Network are offered the opportunity to take a fully-paid day off work each month in order to support local charities, community projects and schools.
Employees also receive a holiday for their birthday, private healthcare, flexible working hours, pensions, funded training courses, quarterly bonuses and higher education opportunities.
Other benefits include company cars, laptops and phones, an annual summer BBQ and a fully-expensed Christmas party, to name just a few!

Business benefits from culture:
Our commitment to providing staff with the best possible work-life balance has led us to establishing one of the most loyal workforces in the industry.
In fact, we value our staff as highly as we value our customers, and this commitment has led to our team of 24 racking up a combined service of over 200 years between them!


What would you say to other businesses leaders who are re- thinking their culture strategy?
Put yourself in your employees' shoes. Take some time out and picture yourself as the apprentice looking to progress their career; the new parent wanting to spend quality time with their children; or the team member who has to care for a loved one and ask what would make your work-life balance better?
Since we changed our strategy to focus on employee wellbeing and not shareholder value, the revenues and value of the company have increased significantly in terms of year-on-year growth
A happier workforce is a more productive workforce. By improving company culture, you'll improve your entire business. After all, we're nothing without our people.
If you could describe culture in one word, what would it be?
Nice.
Author: Kayleigh Scarratt
Posted on 20 September, 2019
Company Culture
Back to listing