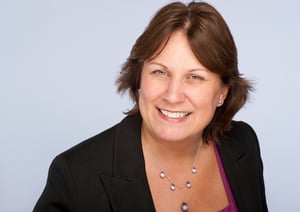 Prioritising employee wellbeing helped this Culture Leader secure their spot in the Top 25 SME Culture Leaders list - at #10 is Jaluch.
Managing Director and expert in organisational culture and diversity consultancy, Helen Jamieson give us Jaluch's take on the importance of company culture.
What does Jaluch provide?
HR and training services and products.
When were you first established?
2002.
How many people do you employ?
10.
Why do you think company culture is so important?
Because it creates the structure and the framework for how business is done and people are managed.
In our case it's what draws in job applicants and customers too. People don't just want to know the 'what' of the job they're applying for but the 'how' we want them to work too.
And our customers don't just want to know what they get for their money but also how we will deliver that to them.
The 'how' comes in each case from our very clear culture. If you don't have a clear culture the 'how' can be delivered in many different ways, which leads to inconsistencies and potentially complaints from customers or resignations from staff.
How has your business benefited from your focus on culture?
I love it when people say they love their jobs, that every day whizzes by, that their colleagues are so supportive, that they love all the development we do and they love the endless learning, skill and task development opportunities.
I love it when they say it was tough, but I did it and I love it when they say there was a problem but I/we solved it. The business benefits of such positivity don't even need to be spelled out.
What would you say to other businesses leaders who are re- thinking their culture strategy?
Before implementing anything across the business, start at the top. Nothing can be achieved if just one of your senior team doesn't really get it. Everyone needs to live and breathe it. If one doesn't, you need to deal with that before anything else. If you don't have the courage or means to do that, stop right now.
Dig deep. Identify what is really needed in respect of change. A shallow approach or shallow understanding won't cut it. This can't be about a sticking plaster approach to your challenges. Do you have the right senior team to do this stern self-analysis or perhaps too many have a vested interest in the status quo?
Be clear on your goals and measurements of success. Will your goals genuinely deliver what you need or will they just give a few months of satisfaction before it all fizzles out? Take time to rethink if your goals and measurements when they aren't quite right.
If you could describe culture in one word, what would it be?
The Essence - it's the flavour, the way we do things.
Author: Kayleigh Scarratt
Posted on 6 September, 2019
Company Culture
Back to listing