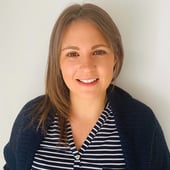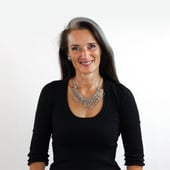 Freestyle pride themselves on their flexibility and people-first philosophy - two qualities that helped earn them a spot in the top 3 of the Top 25 SME Culture Leaders list 2019.
We speak to Freestyle's Suzanne Linton (MD and Co-Founder) and Emma Simkiss (Head of Culture, People and Experience) to learn more about what it takes to become a culture leader.

What does Freestyle provide?
Freestyle is the digital agency for non-sexy businesses. We take pride in developing digital solutions for brands with complex journeys and hard-to-reach audiences.
When were you first established?
SL: Freestyle was born in 1996, with one client and meetings at the dining room table in a small flat in Leamington Spa. We (myself and Alan - the other Co-Founder) would take turns taking our small baby on pram journeys, whenever a client meeting would happen.
How many people do you employ?
We've put together a small but savvy and close-knit team of around 30 people.
Why do you think company culture is so important?
ES: We spend the majority of our adult lives at work, so why settle for an environment that doesn't bring out the very best in you?
To really thrive at work, we believe you should be engaged and fulfilled in the work you do whilst also enjoying a collaborative and healthy working environment – we do what we can to tick all of these for our team.
SL: The passion for achieving the right work/life balance has always been a part of the agency. The vision was that people could have a good level of income and they would be treated like individuals instead of disposable skills.
That powered everything for us: the way we hire, the way we work, our processes, our values, the way we're structured. We truly believe that putting people at the heart of what we do is what enables us to deliver great work for our clients, pushes our thinking and keeps our people happy.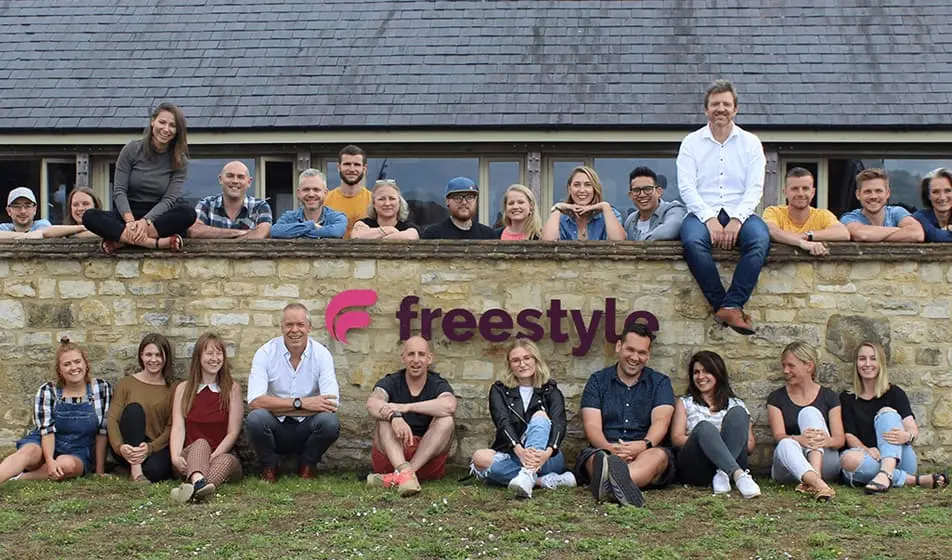 How have your people benefitted from your company's culture? How has your business benefited from your focus on culture?
SL: Because our culture is so ingrained into our agency, it's had an incredible effect on us. Hiring the right people means you can trust them to do their job in the best way that works for each individual.
We completely eliminated timesheets and people work truly flexibly. People are empowered to become leaders, to try new paths of development, to have a voice, to manage themselves, to have fun. We as a company are better because of it.
ES: Through offering true flexibility, we find that both productivity and overall wellbeing remain at a constantly high level, which in turn means that our staff-turnover is incredibly low. We've got highly-valued team members that have been with us for years, as well as new talent to add to the mix.
What would you say to other business leaders who are re-thinking their culture strategy?
SL: For us, the culture is a means to fulfilling our people-first vision we had more than 20 years ago. Building a team that you can trust to look after themselves, each other and their work was only one of the steps towards that. Backing up our people with processes that work for them and with policies that support their development is another step. But it didn't all come at once.
We learnt on the go about what worked best by making mistakes, by keeping ourselves informed, by involving our people into our decisions. It's certainly not straightforward but the one thing that helps is remembering your employees are some of your biggest assets and they have lives and responsibilities outside of your company.
ES: Building a great culture comes from entrusting your team to do what they are good at, and to be accountable for quality output. For us, as an agency, removing timesheets was a bold move, but it made total sense, and it put the trust and responsibility back in the hands of our team.
What works for us is having a really considered approach to recruitment. Regardless of how someone gained their experience, if they are ambitious and hungry to learn and develop then we're keen to get to know them; on establishing that their mindset is that of a 'Freestyler', we can feel confident in empowering them to deliver quality output.
As well as a selection of valued perks (including subsidised massages, artisan bread deliveries, Pilates classes and a whole lot more), we offer full flexibility, which enables our team to deliver top quality work around family and personal commitments.
It comes back to trust and empowerment, we know that we can trust our team to deliver great results, whilst comfortably fitting in school runs, or a gym session.
Author: Kayleigh Scarratt
Posted on 27 August, 2019
Company Culture
Back to listing