Remember dial-up, one-line, singular cord modem access, the Nokia 3310 accessory range and four channel local tv? Then chances are you're part of the millennial manager generation.
Millennials make up 50% of our workforce. So who are they? We sit down with Head of Customer Success, Sophie Bassett for a millennial manager Q&A on influences, goals and all-things-people.
Millennial managers | Sophie Bassett Q&A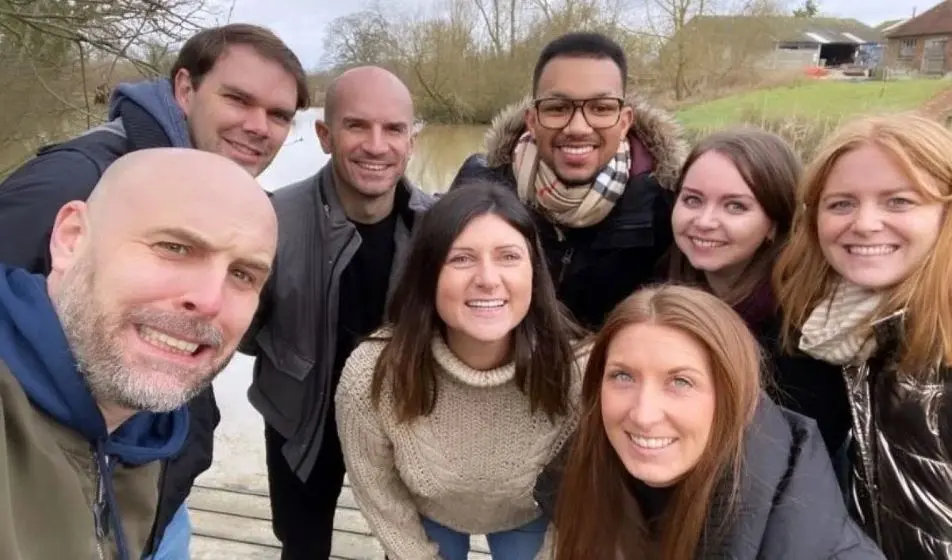 1. Tell us a bit about yourself. What do you do at Breathe and how long have you managed people for?
Actually - first of all - what does Head of Customer Success mean?
My job's split into two. As Head of Customer Success, I help to oversee and guide our onboarding and support teams. They're responsible for demonstrating the immediate value of Breathe to potential customers and onboarding them onto the software.
Our aim is to create a great start with each customer and then support and nurture throughout their journey.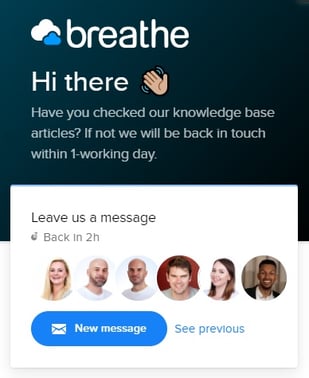 We help them through:
Then we help the customers roll it out to their employees.
The support side covers working to anticipate the customer's needs and challenges and supporting them to reach the desired outcome with as little fuss as possible.
As we continue to grow, my role has extended to leadership, which focuses more on the strategy. Luckily, that's where Katie and Emma come in to confidently manage both teams everyday.
4 years working for Breathe. When and where did you start?
As an onboarding manager, where I was responsible for supporting the team – with just one other member of staff at the time.
As our customer base grew, so did the need for a bigger team. To ensure we were supporting the customer throughout their entire journey, we rebranded both teams as customer success.
At the beginning it was more about managing the job than the person.
There were a lot of meetings for overseeing processes and inputs for change. How we could offer tactical support for our people? As we organically grew, so did the need for people-skill led management and my focus shifted even more towards softskills and development.
Now, we're at the stage where both my line managers have the day-to-day knowledge, so my job is to guide their management using the softskills I have learnt and developed through my own experience.
2. What is a millennial and what does it mean to be a millennial manager?
Millennial management is about communication. Everyone wants to feel included and part of something. If you can get to the stage where your people feel safe enough to share their ideas, they'll naturally feel invested to the company and product.
Freedom and fairness
If I were to dictate a project beginning-to-end, the results would be completely different to one which encouraged freedom. I want to empower my team to create and take ownership of their projects.
Involve and evolve
Change is difficult, but involving people in the change conversation early on helps to get people on board and drive the project forwards. I want my team to go home and say: I've had this great idea and I'm really excited for where it's going to go.
Trust and smart management
They're intelligent enough to buy a house, plan a wedding, raise children and families, I'm intelligent enough to respect that. I don't think they want to come to work to be confined and micro-managed.
Assume it's a yes unless you hear from me
This style of management can be challenging. Sometimes I worry I've given too much freedom and people could benefit from more detailed instruction and direction. It's hard to balance this, especially when someone has come from a job where they weren't empowered or treated like an adult.
This is where our one-to-ones, performance reviews and team days can help to bridge the gap.
Leading the way
I'm proud to be one of the only millennials in a predominantly gen x leadership team. For me, I know my weaknesses lie more in statistics, figures and numbers. Fortunately, between the rest of the leadership team though, we've got it covered.
Our meetings typically follow a traditional process, where I tend to be the champion of the gut feeling. I like to bring it back to the why and try to understand our intention for change or movement.
Some managers and leaders are patient and deliberate with their decision making. Either way, balance is key and we're fortunate to be part of a team with a diverse skillset.
From my experience, I'd say 80% of what people do is from them. 20% is based on environment. Breathe has created an environment where I'm safe to try different things. This is really important and hopefully will filter down to the rest of the team.
3. Asides from Spice Girls and Take That (#obvs) who were your influencers?
Cher. I just love her.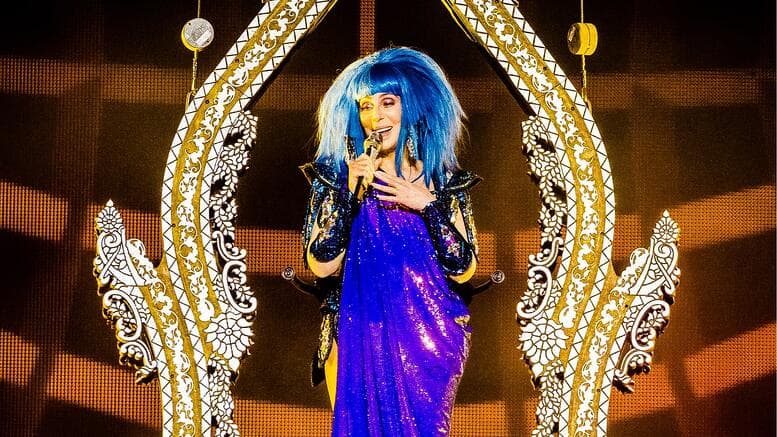 My mum unfortunately isn't around anymore but always encouraged me to find joy in my work. Aim to love your work; it's a privilege. She's an inspiration. She wrote me a letter after going to back to uni at 40 to study law and it was in her first year of placement when she became ill. Her work was linked to her purpose, so having it taken away from her was really difficult. I think about that on tough days to remind me of how lucky we all are.
In terms of inspirational managers, Jonathan ticks that box. I'm lucky to have one-to-one meetings with him every week and always come out feeling like I've learnt something valuable.
And then there's my step dad. He taught me that you can achieve success without following conventional routes. Like him, I didn't go to university. He ventured straight into newspaper sales and I'm really proud. He's a big influence.
4. What's your preferred method of communication; how does your team contact you?
I'm quite relaxed with how people contact me. People text me every now and then and that's fine. Work-related stuff is normally over slack but Whatsapp is used to shared information outside of the office too.
5. How can a millennial manager adapt to a multi-generational team? How do you keep everyone happy and working towards the same goal?
Talk to your team to understand what they enjoy and what gives them purpose. Each person has a particular focus and can champion.
For example, from our team, Ben W is great on the webinars. He's now responsible for all of the webinar-related activity. Bianca enjoys being creative, so she's in charge of looking at events and is encouraged to work closer with the marketing team.
6. Millennials are notorious for their purpose-driven mindset. How does their behaviour differ from older colleagues?
To some extent, millennials are more 'me-focused'. This comes with the good and the bad.
On the one hand, they practise accountability, self-awareness and understand that change starts from within. But when it's out of balance, this is where the issues arise.
If someone else - perhaps a baby boomer or gen x - is thinking 'team, team, team', then managing with an 'I, I, I' mindset can cause friction.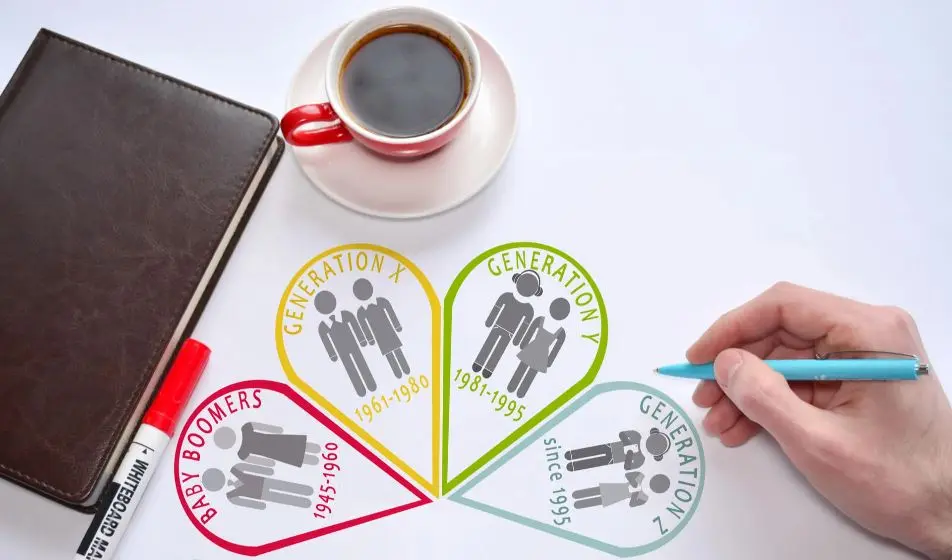 Whatever the issue, remember we're all influenced by relativity and exposure. What is the immediate threat we're exposed to? Can we find a solution and smooth the friction, or do we need to change tact? To explain this on a really basic level, we can consciously care about a world-wide disaster, but will be more directly affected by a personal pain, say, a toothache or what's for lunch.
Non-millennial team members - especially the baby boomers or gen x - are determined to see each task through to the end. Even if it's not the best direction. They're very committed to their word, whereas millennials may find it easier to adapt to change or juggle more than one thing.
I think this has a lot to do with social media encouraging short-attention spans. In this sense, I'd say that millennial team members are better suited for creativity through chaos, whereas non-millennials find comfort in regimented, specific projects that follow a set plan and are then seen through to completion.
7. Most awkward manager moment | What challenges have you faced and what were the biggest lessons?
Becoming part of the leadership team seemed like a lonely transition to begin with. It was strange to move from a confident employee with a strong sense of community into the other side of corporate leadership. Breathe were welcoming, of course, but it took about 6 months to settle in.
For any challenging workplace situations, I find that walking meetings and regular, authentic check-ins with the team are really effective. The nice thing is that even though I'm part of the leadership team, I'm still very much involved with our people.
Don't underestimate the effect of showing you care. I sit there. I spend time with my team. I share my lessons and experience with them and I love learning from theirs too.
8. Greatest manager moment | What does your team do that makes you proud?
I recently went to a workshop with Vistage and shared advice about boom statements (attention-grabbing statements before introducing yourself). Later that week, the onboarding team took it upon themselves to start a presentation with a clip of Donald Trump doing a boom statement. It was silly but brilliant. It showed me that we're listening and all on a journey to understand and improve together.
And when we're happier and more engaged, it's a win for all.
I'm always proud when people in the team get promoted and are recognised by the wider company in our tactical meetings. Or, whenever anyone achieves/climbs closer to their personal goals; it's huge and deserves to be celebrated.
9. How does your management style differ from those you've experienced?
I worked for a company before where my sole motivation was to get paid. I felt my ideas were suppressed and that my voice wasn't important, so my drive wasn't the same. Days would drag, engagement was low and I found myself clock watching and counting down the hours to the weekend.
I've tried to learn from this as well as other uninspiring working environments and management mistakes. At Breathe, it's different. I know my purpose, abilities and what we can more or less achieve within working hours. I know I'm in the right place as I want the clock to go slower, not faster.
10. How do you think millennial management changes the way we experience and plan for the future of work?
Because millennials want to be a part of something. It's about purpose.
There's this view on millennials that they job hop for money or perks, whereas from what I've seen, it's their journey. And that's not always going to be linear.
Include them within your vision, invite them to work with you to create company values and encourage them to contribute to the strategy and processes too. Do this as soon as possible.
The Intern with Robert Di Nero and Anne Hathaway is a great film for summing this up. It's a story about a digital fashion apprentice and how multi-generational learning and reverse mentoring affects business.
11. Finally, what advice would you give to newbie millennial managers?
You're blessed. Don't hide from it or them. In fact, get everyone in the room. Then look at what and who you've got on your team. Maybe don't just look at their work life, but take an interest in what makes them tick.
Commit to growing and developing with them. See if you can carve out a job description that includes people's strengths, preferred activities as well as touches on their personal goals. If you can do that, then you're already winning.
Millennial managers | Developing people skills
Activities to try
1. The chair of appreciation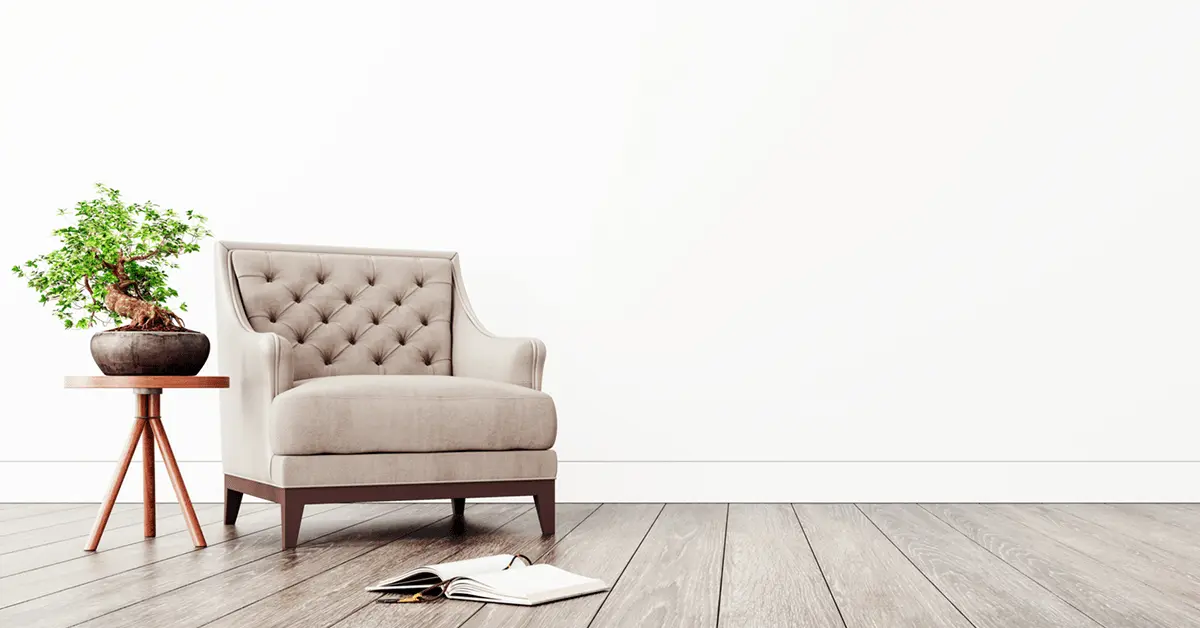 The chair of appreciation. We chose a big comfy chair in an off-site location. It goes a bit like this:
Ask each person to sit in the chair and set a timer for 2 minutes. This is a safe, appreciation chair.
Give each other the time to settle and calm. Sensitivity to compliments is common, so remember to lead with patience.
Ask the team to say something positive about the person in the chair.
It's amazing what happens when you ask people to look for the good. It totally gave that fuzzy feeling.
2. Write a poem and start each sentence with 'I am'
Who's a poet and doesn't know it? This came from a vulnerability workshop Sophie held on their last team day out.
Leading by example, I gave myself 30 minutes to write a poem; I am. And then I read mine out.
Reveal as much or as little as you'd like. The amount people were willing to share, the poems that they came up with were so impressive. It was incredible. I hope we all left feeling appreciated and wiser about the people in our team.
3. Commission a goals document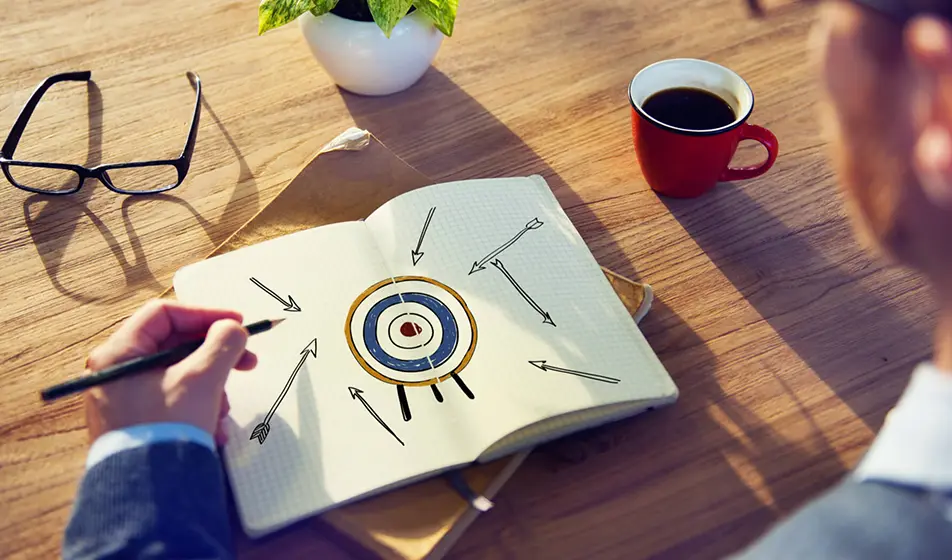 Ask each person in your team to write a personal goals document for 2020.
Start with the question 'Imagine a world where anything is possible. Where would you be one year from now and what is one thing you can do every day to help get you there?'
This is great for understanding your people and improving trust. It helps to keep team conversations open and flowing. You'll often hear me checking in on my team's lives outside of work and holding them accountable for achieving their goals.
Even if it's a gentle nudge, it's good to know that someone is there to encourage you to keep up the healthy habits. So if you see Simon's goal document and he wants to improve his fitness, ask him which activities he has planned.
Whatever you do, try to encourage trust. I'm thankful that my team trust me to try these wackier activities and ideas.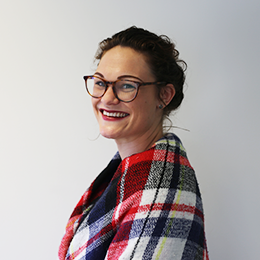 Author: Rachael Down
With a passion for words, Content Specialist Rachel Down, is an experienced communicator with skills in journalism, content creation and web copy writing.
Posted on 26 February, 2020
By Rachael Down
Company Culture
Back to listing