Following the chancellor's latest news of 'significant recessions' and deepening economic chaos, we spoke to Natalie Toms, Breathe's CFO for guidance on how to manage cashflow outside of SME government support during coronavirus.
Read on to discover: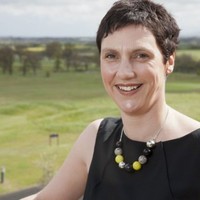 How to manage cashflow
1. Create a cashflow forecast for the next 6 to 12 months
If you don't already have a cashflow forecast for your household, there's no better time than the present.
So to plan ahead, first look ahead. Good fortune can't reach you if your head's in the sand.
Help your financial providers to look favourably on your requests by evidencing your plans for working through any anticipated hardship. Make it easy for them to lend to you; make the decision clear cut.
2. Talk to your bank, lenders and credit card providers
Speak asap to your bank about an overdraft facility/extension as a direct result of the virus. Even if you don't need it immediately, it's good to know your options. And if you do, remember to remain assertive and calm. You're not the only one asking and they may not be able to answer immediately.
Many banks allow you to request an overdraft increase online so utilise that if you can. If your online application is rejected, don't worry, still call the bank or visit as they are under instruction to accommodate.
Ask credit card providers, if you have any, and ask if they can do anything to reduce any interest you are paying or offer any other support short term.
3. Loans and mortgage holidays
For loans and mortgage request a payment holiday. A 3-month holiday is typically offered as standard in the current covid-19 small business climate.
4. Ask for financial help
All financial institutions are instructed to accommodate where they can during - and after - coronavirus.
There's no need to jump through hoops. Explain your situation and how you and your employees are impacted by the virus. At the very least, they can offer some breathing space by adding the missed payments to the remaining balance so you can manage your cashflow.
6. Check with insurers
If you are not travelling on business, talk to insurance companies about whether you can downgrade your vehicle insurance to non-business use short term. If you have several vehicles, consider if you really need them all on the road while you are home based.
7. Cancel unnecessary subscriptions
Cut all non-committed spend – sounds obvious but look at all those little app subscriptions and paypal transactions that soon add up each month.
8. Notify annual commitments
Give notice on any annual commitments now so that you know they are sorted and wont renew automatically when you don't want them to.
9. Reduce your data plan
Speak to mobile phone company about reducing your data plan – you are at home use WIFI there for now. Don't pay twice.
10. Key supplier payment plan
In small business, call key suppliers and try to negotiate a payment plan rather than pay bill all at once to manage cash – they will want to get paid something over nothing. If they pursue you for the full amount and your business fails they get nothing so it is in their interest to engage with the discussion.
11. Check in with your customers
Call your customers and check they are ok to pay you. Consider offering a discount incentive for them to pay ahead of terms if they are able and it will help your cashflow. Or carry forward a credit on their account rather than offer a refund.
If they are in the same boat and tight on cash, engage in a conversation about a payment plan now – they will appreciate it and the aim is to keep cash flowing through as many businesses as possible. If they go down, you get nothing so worth finding a way.
And remember, what goes around comes around. If you are the person who offers help you will be the one they want to not let down.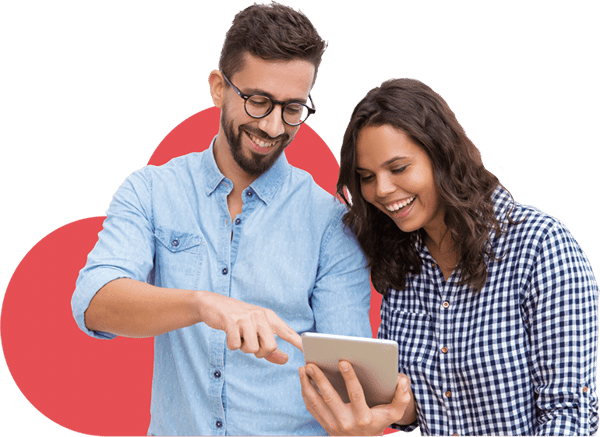 Looking for more small business advice, commentary and COVID-19 help? Click here.
How to prepare a 'sound borrowing proposal'
Given there is likely to be a big demand for facilities once the scheme goes live, businesses should be prepared with a robust business proposal.
To provide this you will require:
Latest (and up to date) Statutory Accounts
Current Management Accounts
Integrated (P&L/Balance Sheet/Cashflow) Forecasts, with written assumptions. These assumptions should cover:

A period of distress caused by the Coronavirus. Typically this is expected to last at least six months.
A gradual reversing of fortunes, probably increasing in pace, thereafter returning to more normal levels based on your historic performance.
Demonstrating the impact on your cashflow and therefore the requirement for the loan you have requested but also demonstrating that you are able to repay it.
Its should include the impact of other measures implemented such as deferred VAT, time to pay on taxes, grant funding as applicable, impact of furloughing staff, etc).
You may need support to prepare this. There are templates available to use online, your bank may offer some or speak to your accountant or adviser.
Ask your bookkeeper to ensure your books are fully up to date then seek support of an accountant to help you pull together the proposal element. You can ask your statutory accountant.
It is imperative that you work on this business proposal as soon as you are able as there is likely to be a huge demand. Once you have it in hand then you can submit at the appropriate time for you.
Remember: This is a loan not a grant and you are liable to repay.
Good luck and stay safe.
Special thanks to Natalie Toms for your help and advice.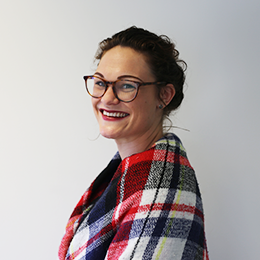 Author: Rachael Down
With a passion for words, Content Specialist Rachel Down, is an experienced communicator with skills in journalism, content creation and web copy writing.
Posted on 15 May, 2020
By Rachael Down
Payroll and Finance
Back to listing