As of summer 2022, 2.5 million adults were off work with long-term sickness. This number has risen by 500,000 since spring 2019.
We know that managing long-term sickness can be difficult - both for the employee and for SMEs.
In a small business, sickness absence can have a real impact on smaller teams (where team members often have many responsibilities).
In this blog, we'll look at how SMEs can manage the wellbeing of employees with long-term illnesses.
We include tips from HR professionals, including a 5-step action plan from Breathe HR Partner, founder & owner of enlightenHR and CIPD Fellow, Alison Benney. Alison also covers ways for small businesses to deal with long-term sickness absence.
What is considered long-term sickness?
5-step action plan for SMEs managing long-term sickness
How to support employees suffering from long-term sickness
How SMEs can manage the business impact of long-term sickness absence
What is considered long-term sickness?
There's no actual definition of long-term sickness, although it's generally considered around 4 weeks or more of an employee being off sick from work.
5-step action plan for managing long-term sickness
Alison Benney, founder of enlightenHR and CIPD Fellow, has provided a clear 5-step action plan for SMEs dealing with long-term sickness absence:
Agree a communication plan with the employee

Agree [with] for someone else to act as liaison if the employee is unable or unwilling to stay in touch. HR has a duty of care to balance being in contact with the employee but not hounding them

Have clear policies before the situation arises and make sure they're overt & clear

Ensure you're receiving GP certificates to make sure the employee is actually seeking & receiving help

Provide reviews with the employee on a regular basis
How to support employees who are suffering from long-term sickness
Communication
Breathe's People Assistant, Tracey Conte, advises of the importance of communicating with your people, whilst balancing the need to give them appropriate time to recover.
"Communication is vitally important. Keeping in touch with employees whilst they are on long term sick & ensuring this is balanced with giving employees the space and time they need to recover, whilst also providing employees with any support they need throughout is crucial."
As Tracey mentioned, SMEs should offer support as much as reasonably necessary to the employee, ensuring communication lines are kept open (although not too much as this can have an adverse effect).
Occupational health referral
Whilst this can be costly in some cases, Tracey advises the value of having access to an occupational health service.
"Usually in a small business, occupational health referrals would be through an external company but [the occupational health referral] can be very useful to assess a return-to-work plan for an employee i.e. a phased return on reduced hours."
Employee Assistance Programmes
There are a range of Employee Assistance Programmes (EAPs) available today. EAPs offer support from an impartial third party and there are many to suit different budgets. Most programmes can also offer counselling sessions and mental health support, too.
How SMEs can manage the business impact of long-term sickness absence
Whilst it's always important to put your people first, there's no getting away from the fact that absenteeism costs small businesses money – especially when employees often cover a range of duties within their day-to-day roles.
Here are some tips that small businesses can use to manage (and prevent) the impact caused by long-term sickness absence.
Reactive vs. proactive sickness management
Thinking proactively about long-term sickness can prevent problems further down the line. SMEs can implement formal sickness policies, covering sickness reporting procedures and training for line managers on how to manage sickness absence, as well as the procedure if any absences become longer-term. ACAS offer further guidance on absence policy.
Line manager training
Ensuring you equip and support line managers with the tools & resources to deal with long-term sickness is crucial for any SME. Areas to cover within your policy or training could include:
proactively encouraging employee wellbeing as an organisation

when to ask for fit notes from GPs

what records need to be kept

how to manage complex cases

how to perform return to work interviews & support an employee returning to work



Skills mapping
If your small business is feeling the impact of an employee on long-term sickness, do you have a plan in place for covering their responsibilities within your organisation? Find out what skills mapping is and how it could help.
Managing sickness absence, the easy way
Breathe's sickness monitoring system can help SMEs to track sickness absence – giving you one less thing to think about.
The system allows managers to view & track their employees' sickness (and even allows employees to log their own sickness records) - reducing HR admin and freeing up time for the important stuff.
Alison Benney is the founder of enlightenHR and a Fellow of the CIPD. Find out more about receiving professional HR advice from Breathe's network of HR Partners today.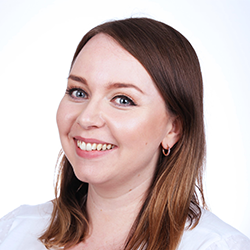 Author: Aimée Brougham-Chandler
Aimée is a Content Assistant here at Breathe. She enjoys writing about topical HR issues & helping readers find solutions. In her spare time, she's commonly found amongst books.
Posted on 3 March, 2023
Health and wellbeing
Back to listing