Sickness is an inevitable part of life - and work. But it doesn't need to be complicated or difficult for SMEs to manage.
In this blog, we're covering what Statutory Sick Pay is, who qualifies for it, and current rates of sick pay.
What is Statutory Sick Pay (SSP)?
Statutory Sick Pay was first introduced in the UK in 1983 when employers became responsible for paying sick pay for the first eight weeks of illness. This was extended to the current 28 weeks in 1985.
The idea behind SSP is to offer a safety net for staff who are off sick for four or more days so they can recover, safe in the knowledge they are still being paid some money even if they're unable to work. This peace of mind can aid in recovery by reducing stress and worry over lack of income.
As long as your workers are eligible, they have a statutory right to receive SSP - regardless of the size of your business.
Does an employer legally have to pay SSP?
How much is Statutory Sick Pay (SSP)?
The current weekly rate of SSP in the UK is £99.35, which is paid for up to 28 weeks. It's paid in the same way as normal pay with tax and national insurance deducted by the employer.
You may still have to pay SSP even if you stop trading. An employee's entitlement to SSP only ends when their contract of employment ends so you remain liable for SSP payments up to the end of that contract. If you become insolvent you remain liable for SSP up to the date of insolvency. After that date, if an employee's contract of employment has not been terminated, then HMRC will make the payments.
You can't force your workers to take annual leave in place of SSP.
Who qualifies for SSP?
Workers need to earn at least £123 a week before qualifying for SSP. Here's what else
they need to qualify:
Be classed as an employee & have an up-to-date contract of employment;
Proof of completing work under that contract;
Off work with ill-health for four or more consecutive days, including non-working days (the first three days are considered waiting days and are not eligible for SSP). If a worker comes in and does work, even if only for a minute or two before going home sick, it doesn't count as a qualifying day;
Earn an average of at least £123 a week;
Notify management of their sickness in-line with your company policy. If there is no defined policy on sickness notification, then they must notify you within seven days. You don't have to pay SSP for any days they were late in telling you unless there is a good reason for why they were late. You cannot insist they tell you in person or use a special form; and
Provide evidence of sickness only after seven days off. For the first seven days, self-certification suffices. After this point, you can ask for proof in the form of a fit note. Fit notes can now be certified by doctors, nurses, occupational therapists, pharmacists & physiotherapists. Even if the employee is late in supplying proof, it's illegal to withhold SSP.


Paying staff who are off sick
Paying sick pay is a legal requirement for any UK business. If you have an employee and they are off work sick for more than 4 days in a row, SSP provides financial back up during recovery.
By law, employers are required to offer the minimum SSP to qualifying workers. At £99.35 per week - that's before tax and NI deductions - the minimum SSP doesn't exactly provide the financial security you'd hope.
Fortunately, there are some organisations that recognise this is behind the National Minimum Wage, not to mention National Living Wage. A sum so blunt it doesn't cut the mustard, let alone pay the bills. And don't worry, we're not moaning purely for whining's sake. It all comes back to your people. If you're not careful, employees who require SSP could find that the financial implications and increased stress only impacts them further.
It's not all doom and gloom. We've found that most people-focussed organisations avoid high staff-turnover and safeguard their team by adding an higher entitlement wage for their occupational sick pay scheme.
Pay SSP from the fourth qualifying day of absence
An employee works five days for you Monday to Friday. They phone in sick from Monday and are off work until the following Tuesday.
You start paying SSP from the Thursday – the fourth qualifying day – until Tuesday, so Thursday, Friday and Monday, when they return to work.
What is occupational sick pay?
As an employer, you can choose to offer more than SSP to your staff as part of their benefits package. This is normally an amount based on their normal pay. For example, you might offer full pay for the first eight weeks of sick leave and then half pay or statutory pay only for the remaining 20 weeks. It is entirely up to you.
The qualifying criteria is up to you to decide (and will vary from business to business), but you might have a minimum period of service in place. You may also choose different schemes to suit each type of worker e.g. management/manual workers etc.
We suggest laying out the policy for your occupational health pay scheme in a worker's employment contract and/or staff handbook. Explain the scheme, any qualifying period of service required, how sickness is recorded and how long the scheme operates for. It's also wise to explain what happens when occupational sick pay runs out and any exclusions, such as professional sports injuries or working for private gain for another company.
Using software to manage sickness
We've covered SSP basics in terms of employer & employee rights. But we all know that sickness is an inevitable hurdle for any person, family and/or business.
That's why it's good to have a process in place to track and automate employee sickness details at the touch of a button.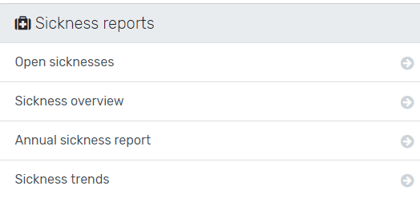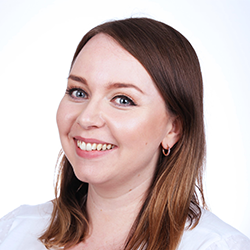 Author: Aimée Brougham-Chandler
Aimée, Breathe's Content Assistant, enjoys delving into HR topics. An IDM-certified Digital Copywriter as of February 2023, she's loved guiding readers to solutions with her writing for over 2 years.
Posted on 6 April, 2022
in Leave
Leave
Back to listing