No one enjoys being sick, but we're human, and it happens. Sometimes it means we're not fit enough to work and need to take some time off. The last thing anyone needs is to be worrying about returning to work, or how to properly support an employee who has been unwell and is ready to resume their duties.
In this blog, we'll cover how you can support employees who are returning to work from both short and long-term absences, how to manage phased returns to work and ways in which you can provide mental health support to your team.
Supporting employees after an absence
How presenteeism affects small businesses
Are your employees taking sick days? You might not think it initially, but this is good news. When an employee recognises they aren't well enough to work and takes time off to recover and recuperate, this is an indication of a healthy company culture where people don't feel obliged to 'push through' when they are unwell. People who work when they are unwell are less productive than when they are in good health and are more prone to mistakes and accidents.
Presenteeism is alive and dangerously well within the UK workforce, reducing productivity levels and damaging employee performance. Overall, it seems employees are taking less sick days than ever before. In fact, the ONS reported that in 2020, the sickness absence rate in the UK fell to just 1.8% - the lowest since records began in 1995.
People who work when they're unwell may also pass on contagious condition to their colleagues, affecting people's health and further affecting productivity. Surely, it's far better to encourage team members to take time off when they're ill so they can rest and return to work when they've fully recovered - happy and well-motivated as a result?
SMEs can reduce presenteeism by establishing a clear sickness policy- and encouraging people to take sick days if they aren't well enough to work. Make it clear that within your organisation's culture, sick days are not just permitted, but encouraged, if people are ill. After all, being ill isn't anything to be ashamed of and sick days shouldn't be stigmatised.
Supporting employees after an absence
Having a conversation with an employee to make sure they're feeling well enough to work and ask how they're feeling is a good place to start. You might be able to offer an employee the option of working from home until they are back to their normal strength, for example, if they've had something they could pass on to others.
If the employee has been off sick for 28 days or less, they don't require a doctor's note (or fit note) to confirm their illness, they can verify this themselves. If an employee has been unwell for 28 days or more, they will need to speak to their GP to gain a fit note (of which employers can take a copy of and the employee keeps the original). Depending on whether the fit note details that the employee is fit to return to work or not will inform the next steps. In the past fit notes were called sick notes.
Supporting a return to work
As detailed in the previous section, any fit note your employee has from their GP (and any conversations they've had with their doctor) will dictate how and when your team member can return to work.
The most important thing you can do is an employer is to let your employee know that their health comes first and that you're prepared to support them until they have recovered or make reasonable adjustments to support a long-term health condition, for example.
Communicating your care and commitment to an employee's health will hopefully put them at ease and understand that your people-first culture is more than just a saying, it's a value you practice as an organisation.
Some organisations may have a policy that a return to work interview is required with the employee who has been off sick and their line manager or a representative from HR. This depends on the company, and sometimes a conversation will suffice.
Phased return to work
Perhaps their GP or medical professional has recommended a certain number of days a week, or part-time hours/shorter days for a while. Liaising with those responsible for managing HR in your organisation will help create the best course of action for your employee. Do they feel up to working slightly reduced hours? Perhaps your employee would rather condense their hours if you offer a flexible working scheme. They may even want to work part-time and less days a week until they feel well enough (if this has been recommended by their GP).
Reasonable adjustments
If your employee is well enough to return to work, there might be practical adjustments you can make to the workplace. The best thing to do is to talk to your employee and ask what you can do as an employer to make their working life easier.
If they aren't sure, think about what practical steps you can take to make work more comfortable for your team member. For example, migraine sufferers might need to sit in a seat that is away from direct bright artificial lighting, or team members might need to take more regular breaks away from their screen for various medical or mental health reasons. Employees suffering from symptoms of the menopause and experiencing hot flushes might thank you for reserving them an office seat away from the radiator, for instance.
If you're working remotely, are more flexible hours the way to go? Less meetings? Would they prefer more frequent quick check-ins with their team or line manager to help support their mental health? Chat to your employee and see what it is that you could do to make work easier for them.
Mental health support
Rather than there being a physical reason for taking time off work, your employee could be suffering with their mental health. There are a range of ways that you can support an employee who is having a difficult time mentally and is struggling to work or return to work. Mind offers a brilliant guide for employees who are struggling with their mental health and are returning to work as well as other resources and helplines which provide valuable support.
Reminding employees of any counselling programmes that you offer within any Employee Assistance Programmes could be an important source of support. The opportunity to receive counselling (most EAPs offer at least 3-5 counselling sessions for free) could be conducive to supporting people through a difficult time. Sometimes, EAP counselling can extend to an employee's household members, but this is worth checking as all plans are different.
You could offer the opportunity for colleagues to undertake the St. John Ambulance Mental Health First Aid course, which can be a real support to your organisation. Whilst Mental Health First Aiders aren't trained counsellors, they can listen in complete confidence and point colleagues towards the type of resources they need. It's good to know that if your organisation offers this, that hopefully your staff know that they always have at least one person they can talk to in confidence.
Arguably the most important thing you can do as an employer to support employees with a mental health issue returning to work is to encourage a culture which is open about mental health. Whilst stigma around mental health has been reduced in recent years, unfortunately some people and organisations have a difficult time in terms of opening up the conversation.
If people feel comfortable being honest, they are more likely to receive the support they need. Fostering an environment where people feel they can talk to colleagues and managers about how they're (honestly) doing, rather than plastering on a smile and suffering in silence, is of vital importance.
Make talking about mental health a part of your culture - support mental health initiatives, or at the very least you could put up a poster on the wall of the office to spark a conversation and direct people to support if they need it. We've discussed ways in which you can further support your employees' mental health, here.
Further resources
There are a range of brilliant guides for HR professionals, line managers and employees about returning to work. We've included a few below to help provide support to those that need it:
ACAS: https://www.acas.org.uk/absence-from-work/returning-to-work-after-absence
HSE: https://www.hse.gov.uk/sicknessabsence/
CIPD: https://www.cipd.co.uk/knowledge/fundamentals/relations/absence/managing-return-to-work-after-long-term-absence#gref
Absence management, the easy way
Say goodbye to stressful spreadsheets recording employee sickness (that only one person in the office can decipher). Log and manage employee sickness quickly and easily within Breathe's secure cloud-based software. Employees can log their own sickness records if you need them to, and you can easily view relevant information, sickness trends and any supporting documents within a few clicks.
If you offer support to your staff via Mental Health First Aiders, you can now reflect this status within Breathe too, so there can be no doubt about the support you're offering- and who can offer it.
If you want to let employees know that you truly put them first and will support them, join the Breathe Culture Pledge for free, today.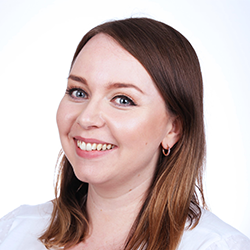 Author: Aimee Brougham-Chandler
Aimee is a Content Assistant here at Breathe. She enjoys writing about topical HR issues & helping readers find solutions. In her spare time, she is commonly found amongst books.
Posted on 17 December, 2021
Health and wellbeing
Back to listing