Taking time off work due to ill health is unavoidable. However, even a short absence can make employees feel nervous about returning to their roles. There's work to catch-up on, there might be changes to the team and of course, there's the feeling of being 'out of the loop' that can leave someone who's been out of action for a while feeling unsettled to the extent that they may not want to come back to work.
Indeed, a far-reaching study into employee health at work found that 1 in 5 employees will never return to work after just 4 weeks of absence.
For this reason, taking steps to support employees returning to work after time off sick is a key element in ensuring ongoing good wellbeing.
In this blog, we'll cover how you can support employees who are returning to work from both short and long-term absences, how to manage phased returns to work and ways in which you can provide mental health support to your team.
Supporting employees after an absence
Employees may take sick leave for a variety of reasons. Sometimes, their leave might be planned – for example if they're having a routine operation which requires a set period of recovery. Short-term illnesses such as 'flu, Covid or gastroenteritis can affect some people badly and leave them needing to take over a week off work.
Accidents might leave an employee physically unable to work – perhaps due to a broken arm or leg, while stress can cause a lowered immune system which results in frequent short absences from work.
Supporting employees after an absence
Not every employee will need support after they've had time off work. If they've been off for a couple of days, it's likely that a 121 with their manager is all they need to get back on track. However, it can be helpful to build a meeting into your sickness policy as a way of staying in touch with employees who have been off work. You can flex the meeting (5 minute catch-up to a lengthier 45 minute meeting) to suit the circumstances.
This approach works in a number of ways:
It shows you care about your employees' wellbeing
It allows you to pick up on any patterns which may hint at a wider problem
It allows you to give employees the support they need to reintegrate into their roles
It demonstrates that you are aware of their absence. This can be helpful in the case of employees who appear to be taking unnecessary sick leave
Having a conversation with an employee to ask how they're feeling and make sure they're well enough to work is a good start. You might be able to offer an employee the option of working from home for a few extra days as they rebuild their strength.
If the employee has been off sick for seven days or less, they don't require a doctor's note (or fit note) to confirm their illness and can verify this themselves. If an employee has been unwell for more than seven days, they will need a fit note which they can get from a medical professional such as a doctor, nurse or pharmacist. This will either tell you that the employee is fit to return to work or that they 'may be fit for work taking into account' certain advice. This might include temporarily shorter working hours, changes in duties or returning to work gradually.
Supporting a return to work
Once you have a fit note from your employee, you can work with them to agree how and when they can return to work. You should always take medical guidance when it comes to supporting employees as they return to work.
The most important thing you can do as an employer is to let your employee know that their health comes first and that you're prepared to support them until they have recovered or make reasonable adjustments to support a long-term health condition, for example.
Communicating your care and commitment to an employee's health will hopefully put them at ease and understand that your people-first culture is more than just a saying, it's a value you practice as an organisation.
Phased return to work
In some circumstances, a phased return to work may be more appropriate for an employee. This might be a certain number of days a week, or a few weeks or months of shorter days.
Liaising with those responsible for managing HR in your organisation will help create the best course of action for your employee. It's important that you work with your employee to agree the most suitable return to work. Telling them which days / hours they must work may be demotivating and slow down their reintegration into the workforce.
Reasonable adjustments
If your employee is well enough to return to work, there might be practical adjustments that will make work easier for your employee – either on a temporary or permanent basis. As before, the best thing to do is talk to your employee and ask what you can do to make their working life easier.
Some practical steps might include more frequent breaks, a change to the employee's workstation or even being seated in a different location. If you're working remotely, are more flexible hours the way to go? Fewer or shorter online meetings? Would they prefer more frequent quick check-ins with their team or line manager to help support their mental health? Chat to your employee and see what it is that you could do to make work easier for them.
Remember that other employees may not be aware of the returning employee's situation. In this case, it can be wise to make their immediate team aware of how the returning employee's needs have changed, as a way of helping everyone understand why these changes have been put in place.
Mental health support
There isn't always a physical reason for employees taking sick leave. Mental health challenges are a common reason for employee absences. There are several ways you can support an employee who is having a difficult time mentally and is struggling to work or return to work. Mind offers a very practical guide for employees who are struggling with their mental health and are returning to work.
Reminding employees of counselling sessions included in your Employee Assistance Programme (if available) could be an important source of support for employees going through a difficult time.
Requiring your managers to undertake the St. John Ambulance Mental Health First Aid course, can help create a more positive attitude towards mental health challenges within the workplace. Whilst Mental Health First Aiders aren't trained counsellors, they can listen in complete confidence and point colleagues towards the type of resources they need.
Arguably the most important thing you can do as an employer to support employees with a mental health issue returning to work is to encourage a culture which is open about mental health. If people feel comfortable being honest, they are more likely to receive the support they need.
Make talking about mental health a part of your culture - support mental health initiatives, train managers and and direct people to support if they need it. We've discussed ways in which you can further support your employees' mental health here.
Further resources
There are a range of brilliant guides for HR professionals, line managers and employees about returning to work. Here are some which you may find useful:
ACAS: https://www.acas.org.uk/absence-from-work/returning-to-work-after-absence
HSE: https://www.hse.gov.uk/sicknessabsence/
CIPD: https://www.cipd.co.uk/knowledge/fundamentals/relations/absence/managing-return-to-work-after-long-term-absence#gref
Absence management, the easy way
Say goodbye to stressful spreadsheets recording employee sickness. Log and manage employee sickness quickly and easily with Breathe's secure cloud-based software. Employees can log their own sickness records, and you can easily view relevant information, sickness trends and supporting documents within a few clicks.
If you offer support to your staff via Mental Health First Aiders, you can now reflect this status within Breathe too, so there can be no doubt about the support you're offering - and who can offer it.
If you want to let employees know that you truly put them first and will support them, join the Breathe Culture Pledge for free, today.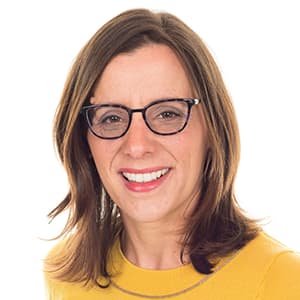 Author: Laura Sands
Laura is a writer who enjoys getting into the detail of subjects and sharing that knowledge with snappy, interesting content. When not typing away, she enjoys walks in the woods and curling up with a good book and mug of something hot.
Posted on 6 February, 2023
By Laura Sands
Health and wellbeing
Back to listing