Have you ever wondered what specific skillsets lie within your organisation? It's easy to generally see where your employees' capabilities lie (within the spectrum of their job descriptions, you'd hope) but what about the other abilities within your team, that may have been forgotten or perhaps never mentioned?
With recruitment and retention remaining difficult for many SMEs employers may need to think outside the box slightly.
Research from Microsoft's Work Trends Index reveals that over 40% of the global workforce are considering leaving their job.
With staggering statistics like this still very much affecting the UK workforce, it's no wonder that businesses have struggled to retain and recruit team members.
But what if there was another solution? What if you could share knowledge across & within teams, fill gaps in vacant positions (or even create new ones) all from within your organisation – and at little cost?
In this article, we explore what skills mapping is and how it can help SMEs.
Skip to:
What are the benefits of a skills map?
What is skills mapping?
Skill mapping is defined as "creating a visual representation of the skills needed to perform well in any given role and comparing that with the existing skills held by employees throughout the organisation. This comparison allows gaps to be identified and remedied."
What are the benefits of a skills map?
Training

Does anyone need additional formal training in an area? Or skills mapping can often highlight opportunities for internal training. Perhaps another employee has a certain skillset that can help another employee within the business brush up on their knowledge within a certain area.

Organisational skills as a whole

We all have our strengths and weaknesses at work. But skills mapping allows you a birds-eye view of the skills and abilities within your organisation. This is a great way to evaluate where you're strong & what you're good at collectively, but it could also highlight ideas for future development. (Along with whether you might need to start recruiting in a certain department).

Gap-fill or covering other roles on an ad hoc basis

In small businesses, sickness, holiday & evolution of roles within teams can lead to gaps within some teams, so it's good to have people who can cover other responsibilities or step in to help with tasks when needed.
How to create a skills map
Evaluate the skills/competencies employees already have. This can be done by creating a skills matrix table where you can list employees' names and skills, if you want to directly correlate areas of expertise and cross-reference.

Ask line managers for feedback on where they feel the strengths lie within their teams, and perhaps for where skillsets can be expanded.

Speak to your employees. Nearly everyone has experience or training outside of the skills required for the role they do. Maybe someone studied in an area your business could benefit from? Perhaps you could offer training or secondments in other departments? By speaking to your people, you can understand the full range of abilities within your business.
Skills mapping for SME success
Skills mapping can help SMEs to utilise existing skills within their organisations. It can also help retention by giving employees growth opportunities and offering further training. This can also boost productivity, overall team potential and streamline your business processes – what's not to like?
Find out how you can develop & upskill your people via accessible online courses today with Breathe's Learn module. Sign up & take out a free trial today.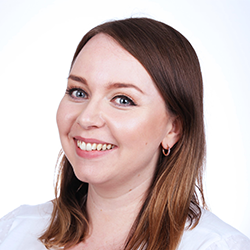 Author: Aimée Brougham-Chandler
Aimée, Breathe's Content Assistant, enjoys delving into HR topics. An IDM-certified Digital Copywriter as of February 2023, she's loved guiding readers to solutions with her writing for over 2 years.
Posted on 13 October, 2023
Business Process
Back to listing