Much has been written about how, post COVID-19, everyone will be liberated by working from home and there will be no need for offices. It's dubbed the 'future of work' and goes under the heading of 'flexible working'.
However, it's not as simple as that. People are way more complex and the future is more nuanced.
Yes, many companies successfully transitioned to working from home very well. Some would even say that their people are happier and more productive. But I would argue that the companies who transitioned the best, did so because they have actively worked on their culture for many years before the crisis.
The need for togetherness
It was their culture that enabled them to transition. But culture comes from a sense of togetherness that isn't easy to maintain when humans are apart. Because of this, many companies are starting to see a slow but steady degrading of their cultures, and the longer we spend in lockdown the more obvious it becomes.
However, culture is more than just being together. It's about how we spend the moments of togetherness – the smiles and nods as we pass each other in the corridors. It's built on the thanks, praise and celebrations that we share. These moments can happen when we're on Microsoft Teams but they are less frequent, watered down and a bit more transactional.
Strength through common bonds
So here's where I put the case for the office. I believe that the vast majority of companies need an office and every person should want to be there for at least some of their working week.
I'm not saying that we should go back to being anchored to an office-based desk. Rather, that the office should be recognised as a physical place where culture gets created and a common bond built that can be drawn down against when things get tough.
Breathe 2020 Culture Economy Report
Breathe's 2020 Culture Economy Report is available for download.
The report includes an extensive range of primary and secondary evidence on culture and its wider impacts to health and wellbeing, productivity, society, psychology and beyond.
With case studies from IoD, Rocket Mill, Vistage, Roffey Park Institute, Emperor Works and more, the Culture Economy Report includes practical suggestions on how SMEs can develop their own business culture.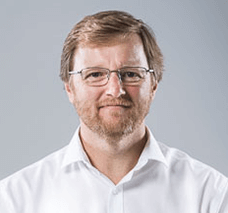 Author: Jonathan Richards
Jonathan is the co-founder and CEO of breatheHR. He is dedicated to helping ambitious businesses grow by providing insights into people management, running a business, and using breatheHR.
Posted on 27 November, 2020
Flexible Working
Back to listing