You may be dreading the thought of holding an employee appraisal but it is a vital, and important, part of being a manager. Knowing what to say will help settle everyone's nerves and make it a fruitful and positive experience for everyone involved.
When appraisal systems are managed well, your staff will continually progress and achieve more. In this way, employee appraisal systems can make a significant contribution to the overall success of a business.
What is a staff appraisal?
A staff appraisal is a formal way of assessing a team-member's performance against their objectives and sharing that information them directly.
Typically, a staff appraisal includes details of how they can continue to perform well. It gives them "redirecting" or "developmental" feedback to help improve performance where needed.
Why are staff appraisals important?
Staff appraisals are more than a 'nice-to-do' extra. Here's why:
They're an important tool for helping you determine pay increases, promotions and other rewards.
They give you a starting point for career development discussions.
They act as a line in the sand to monitor progress over a period of time.
They help you manage the performance of your employees and reward them for their hard work.
You'll be able to strengthen relationships between managers and and their teams by improving communication and creating a deeper bond of trust.
Your people will be more engaged with their role and the business' growth.
They help develop your managers too. With support from HR and their managers, staff appraisals give managers tools to provide praise and feedback, making them more experienced and confident.
So, here's what you should be including in an appraisal to get the most out of the process:
Positives and negatives
Start with the positives. If you jump into the meeting with comments about everything you've seen wrong with your employee's performance you risk them putting up their guard and shutting down. Nothing good can come from this and they will no longer be listening to any constructive feedback you may have. Morale will decrease, productivity will slow and the chance of your employee looking for a new job has just increased significantly.
Appraisals are in place to identify areas of improvement. But if you approach these areas by first highlighting examples of good work or areas where they have proven strengths, you will maintain a good relationship with your employee. This will open up the gates of trust to allow some positive constructive feedback.
Good constructive feedback
Your employee is concerned with their personal development so will want to know areas which they can improve on (as well as hearing all the praise you have to say about them). To help your employees develop and perform at their best it's vital that you provide good constructive feedback.
Preparation is key here, make sure that you have collected a list of good things your employee has done during the last period so there is plenty to praise them for, before bringing positive critique. Always match criticism with a discussion of how to do things better. You want your staff member to leave with a clear understanding of the behaviours you want to see.
A good appraisal will ensure that everyone is clear on where they and the company are heading.
Feedback, both negative and positive, confirms to the employee that what they are doing matters. It is important for them to know their contribution is valued, not just by you, but that it plays a part in the wider success of the business.
Also, note that feedback shouldn't just be a one-way process. Be open to feedback from your team during the appraisal process. If an employee requires training or has an issue, they should be able to let you know so you can look to the future together.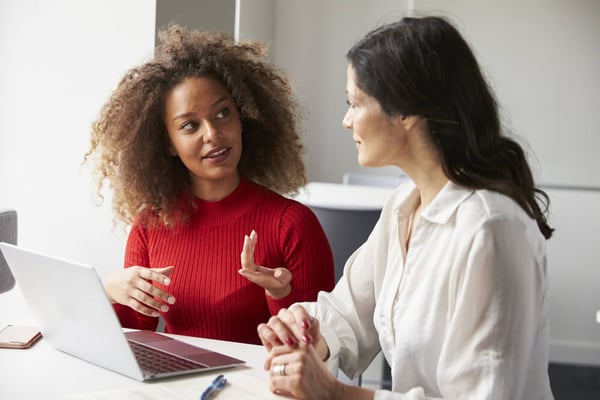 Goals and outlooks
Now is a good opportunity to set some new goals and objectives together. Taking the time to flesh out some personal goals with the employee and talk about their role within the wider organisation will give your staff member something to aim towards over the course of the next period. It's helpful to have the job description to hand at this stage and use this opportunity to align personal goals with your company's goals and show how they go hand in hand.
A good appraisal will ensure that everyone is clear on where they and the company are heading. Employees seeing the connection between what they're doing day in, day out and what the company is aiming to achieve is a good place to be. Your employees will feel more engaged and will take pride in their work knowing that what they do matters.
Look to the future
Your employee will likely be coming into the appraisal meeting with career progression and salary increase on their mind. It's important to address this and not just leave it to them to raise.
Be prepared for this, have in mind an idea of where they may be heading on the career ladder. Is there a logical next step in terms of promotion? How can you work together with your employee to develop and upskill to achieve warrant for a promotion? If your team members know they have something to aim for and a clear idea of progression then they will perform to meet that. You'll get more from your employees as they seek that next career move.
Look at the weaknesses you have realised together throughout the course of the meeting and think through ways these can be addressed. Is there a training course they could go on for example? This is also a great opportunity to again align the need of the employee and with the needs of the organisation. Are there skill gaps in the company which could be closed through these training opportunities?
8 tips for a successful staff appraisal
Here are our top-8 recommendations for successful staff appraisals.
1. Make them regular
Although staff appraisals used to be annual events, it's better to do them more regularly.
This means you can course-correct behaviour and actively help your employees achieve their objectives.
And remember, no matter how frequent your appraisals, you must give feedback as close to the event as possible for best results.
2. Use a clear structure
Using a set structure for your staff appraisals makes the manager's job easier and helps the meeting run smoothly.
It means you'll cover off all important details, helping you do a more thorough job.
3. Right time, right place
It's so important to find a mutually-convenient time. It's a good idea to book out more time than you need - rushing a staff appraisal is a real no-no.
Choose a private location where you won't get disturbed, and remember that a remote appraisal is just as valid if logistics are difficult.
This tells your employee their appraisal is important and that you value discretion. In turn, this helps establish trust and will encourage them to open up more, helping them – and you – get more out of the meeting.
4. Provide varied feedback
A strong staff appraisal uses input from a range of sources.
These should include an employee's team-members, internal and external customers and other managers.
Known as 360° feedback, this does three things:
It helps provide rounded feedback for your employee;
it helps managers avoid their own unconscious bias; and
it can reinforce points that if made by just one person would be easy to ignore
All in, it means a fairer, more balanced appraisal. Which is just what you, your SME and your employees want.
5. Make it two-sided
Both manager and team-member must be able to explain their perspective. Allow the employee to share their perspective first and give them enough time to respond.
Not everyone thinks well on the spot, so be prepared to book in a follow-up meeting to give your team-member enough time to digest their feedback.
6. Discuss the
how
Some people criticise performance appraisals because they focus too much on the goals instead of discussing how to actually achieve them.
This can create an unhealthy culture that focuses on performance at the expense of softer skills.
Incorporating an element of "how we expect our employees to behave" into your staff appraisals can help keep this in check.
7. Focus on the positives
For the best results, use appraisals to deliver praise as well as developmental feedback.
With guidance throughout the year, your employee should have made good progress on their objectives. Use their appraisal to give them a pat on the back and motivate them to keep up the good work.
8. Agree next steps
Whether you discuss next steps there and then or book in a follow-up meeting, use your discussion to reinvigorate your employees' enthusiasm.
From evolving their objectives for the year ahead to discussing possible job changes or future training needs, here's your chance to motivate and inspire them to drive your SME forwards.
What is a staff appraisal form?
A staff appraisal form details your employee's objectives and lets you capture their progress against those objectives. It includes space for a performance rating, manager comments and employee comments.
Having a form prepared means you and your team can fill out information before appraisals and have time to reflect before the meeting.
There are several formats available for staff appraisal forms. You can create your own or use a template version. ACAS have a few handy templates for you to choose from.
Once completed, it's best to keep your forms in a safe, central location, like Breathe. Find out more about the document management tool here.
Good for business
When appraisals are managed well, they will show your staff that they are valued, they give you and your employees the chance to refocus, and they open up two-way lines of communication. So now you know what to say when you have your next round of appraisals which will make a significant contribution to the overall success of your business.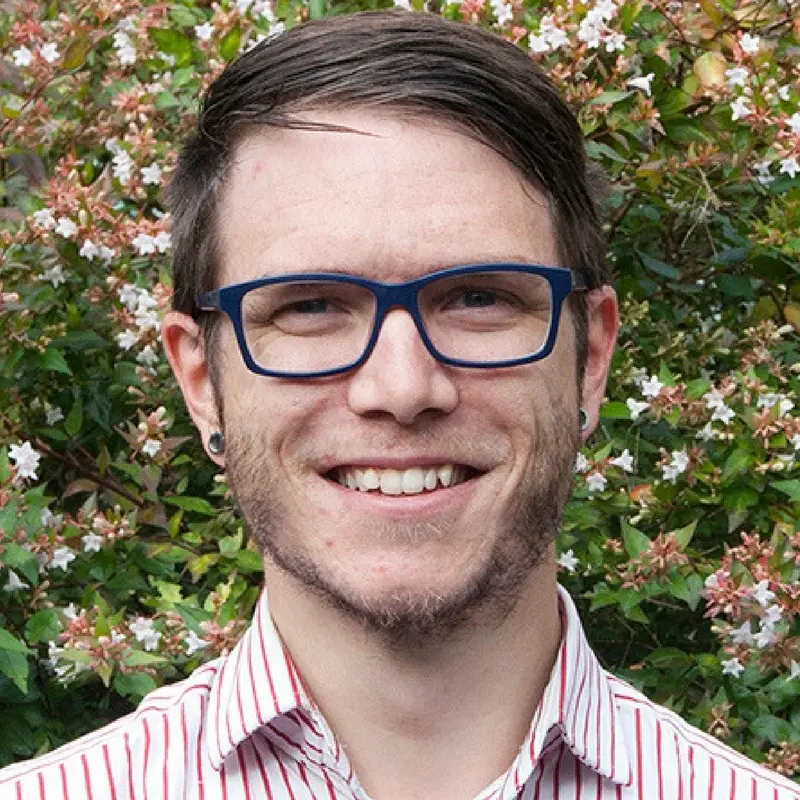 Author: Joel Upton
Digital Marketing Specialist, Joel, enjoys creating beautiful content and social media strategy and is possibly the most laid back person you'll ever meet.
Posted on 11 August, 2017
By Joel Upton
Employee Performance
Back to listing