And just like that, we approach the end of another busy year.
At Breathe, we strive to keep you up-to-date with the latest HR trends, provide the answers to your questions and - ultimately - give you the tools you need to manage your people as best you can.
As we reflect on 2019, we thought we'd dig out our most popular articles from this year to share with you.
Our top 10 most-read blogs of 2019

1. How to calculate pro-rata holiday entitlement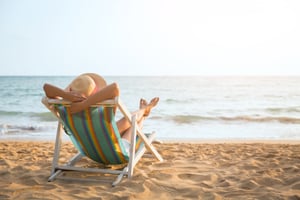 Our most-read article of 2019, this super-useful article is your go-to guide for anything to do with calculating pro-rata holiday allowances.
It starts with the basics of what we mean by pro-rata holiday entitlement, and goes on to explain how to calculate allowances for employees with a variety of working-patterns. It even provides advice on what to do about bank holidays.
If your team's holiday allowance runs on a pro-rata basis, this is a must-read.
2. Zero-hours contracts: holiday pay and entitlement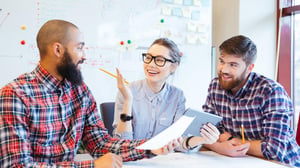 Second in line is our article on zero-hours contracts and holiday pay/entitlement.
This blog post explores the complex subject of zero-hours contracts and clarifies how holiday works with these employees.
It then gives a digestible, step-by-step explanation on how to calculate holiday allowance for employees with variable hours.
Another must-read if any of your staff are on zero-hours contracts.
3. How to calculate bank holiday entitlement for part-time employees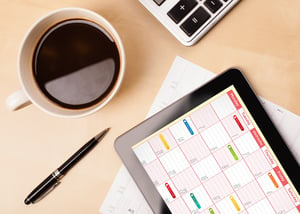 In third place, also on the subject of holiday entitlement, is our article about bank holiday entitlement for part-time staff.
With more than 8.5 million part-time employees in the UK, it's important that every business knows exactly how to handle bank holidays when it comes to part-timers.
This article explains exactly how it works and how to calculate how many bank holidays your part-time staff are eligible for.
4. Working whilst signed off sick: HR advice for employers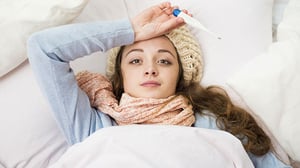 No matter how great your company culture is, it's inevitable that your staff will occasionally get sick. But should they be working from home if they're unwell?
This blog post explains what to do if an employee is signed off sick, what the law says and what the deal is with employees working from home when they're not well enough to come in. A helpful read for any employer.
5. How to identify employee training and development needs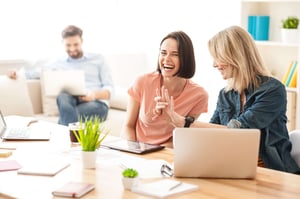 In order to help your people grow, you'll firstly need to identify which areas have the most room for development. But where do you start?
At 5th place, this article reveals our 7 top-tips for identifying employee training needs.
Be sure to check them out and ensure you're giving your people everything they need to develop their skills.
6. Unfair treatment at work: what can employers do?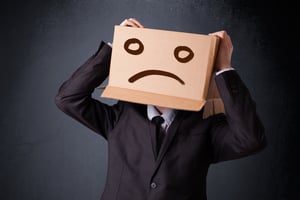 An incredibly important topic, this blog sits at number 6 on our most-read list for 2019.
This article looks at what unfair treatment actually is, the law on bullying and harassment, how to handle a case of unfair treatment and how to protect your employees from it in the first place.
We hope you'll never find yourself having to handle a case of unfair treatment, but it's crucial you're prepared just in case. And this article will help you with just that.
7. 5 key actions to deal with a workplace grievance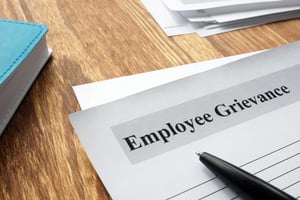 A grievance is something that needs to be handled carefully - if it isn't, your company's bottom line could be severely compromised.
In 7th place on our most-read list is our article on how to deal with a workplace grievance. This provides 5 key actions to help you manage a grievance in the best way possible.
8. Can employees take holiday during their notice period?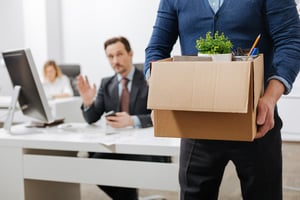 8th most-popular, this article explores what employees are entitled to during their notice period. Should they be taking holiday during their last few weeks?
Although it's never nice when a valued employee tells you they're leaving, it's important they're completely clear on what they're entitled to during their notice period to avoid any bumps in the road.
Be sure to check it out if you haven't already - this useful blog is not to be missed.
9. 4 key interview questions for an HR manager candidate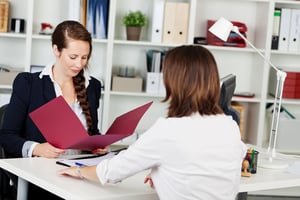 HR managers are usually the ones doing the interviewing, so it can be a bit tricky when suddenly they're in the candidate's chair.
In 9th place is a useful and informative guide that lists what you should ask an HR manager candidate during an interview - and why.

This is definitely one to bookmark for when the time comes.
10. How to calculate an employee's final pay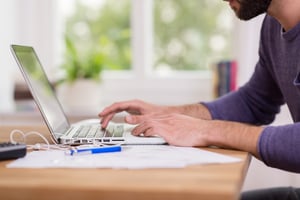 And finally, in 10th place is a blog post that explains how to calculate an employee's final pay.
A talented employee leaving is a big headache in itself, so we've looked after the pesky admin for you. This article gives you everything you need to accurately calculate a leaver's final pay, so you can focus on the other important tasks.
Hungry for more?
So, there we have it - our 10 most-read blog articles of 2019.
For more useful content, make sure you subscribe to our blog and treat your inbox to weekly updates on all things HR, culture and people.
There'll be some brand-new, exciting articles coming your way in 2020 - so watch this space.
Back to blog