When we find a task boring we often put it off for as long as we can. Unfortunately, mundane HR admin tasks fall into this category. However, these tasks are incredibly important to your business and you can't afford to forget about them or get them wrong.
Thankfully we live in the 21st century where technology can make our lives a heck of a lot easier in so many ways. HR is one of these ways. Let affordable HR software automate the time-consuming tasks which you loathe to do, so you have more time to come up with that incredible idea which will take your business to the next level.
Here are 24 ways HR software, like Breathe, can help you dispel that admin nightmare:
1. Holiday booking
Get rid of the email trail and automate this administrative nightmare. Most HR Managers agree that holiday booking is the most time-consuming aspect of people management, so why not automate it? HR software will make the whole process a breeze when employees can request holidays at any time. No more messy emails giving you more time to start planning what you're going to pack for that relaxing holiday. After all, taking holiday is good for business.
2. Holiday approval
Using HR software will also make the holiday approval process quick and easy too. Each employee's designated holiday approver receives a notification of a request, they can compare the request with the calendar of all their team's holidays and decide to approve or deny the request. All in a few clicks.
Let's not forget about integration (which cloud-based software can offer) - synchronising holidays to Outlook or Google calendars.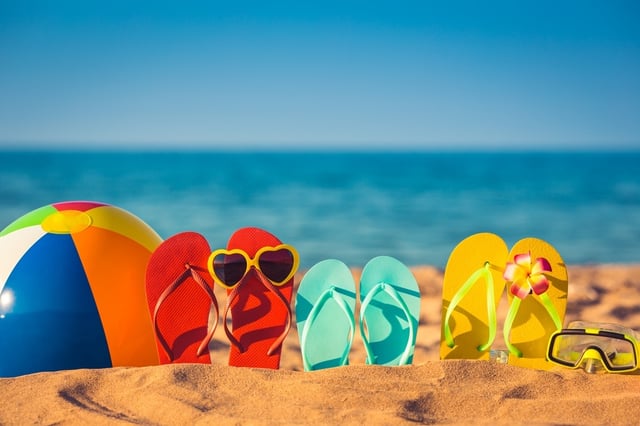 3. Holiday allowance calculation
Fed up of trying to remember how much holiday each employee gets? Let HR software do the calculations for you! Just choose the holiday rules for each employee, whether they're full or part-time and how many hours they work and let the automation begin. With all the bank holidays already in the system, you can put that calculator away.
At any moment the employee, manager, or an HR user can check on how much holiday they have taken and how much they have available. It's all done for you.
4. Sickness recording
Employees can enter a sickness incidence directly into the system, even adding doctor's note. Then a manager can view the details and query it if necessary. And it all feeds the details directly into your sickness reports giving you all the data you could ever need.
5. Back to work
With all the details of the sick leave already in the system, a manager will know when their staff have returned to work and can receive a handy reminder to hold a 'back to work' interview, if they choose to.
6. Sickness monitoring - Bradford factor
Those employers who suspect they have a problem with sickness absence may find it helpful to use the Bradford Factor to quantify it and identify those staff who they want to watch. Don't worry about the maths, with all the absence information logged in the system already, let it do all the calculations for you giving you the report you need without all the usual effort to get it.
7. Document reading
So many documents everywhere, how do you know if anyone is even reading them? With HR software you can load them all into the cloud. Everything from the employee handbook to the social media policy. Once it's in the system you can then monitor who is actually reading these things and who hasn't who should have. A little email reminder will also prompt us when we forget to read that important data protection document.
Wave goodbye to that dusty filing cabinet. 👋
8. Document viewing
A good HR system will be a safe place online and accessible, where staff can refer to current copies of all documents. No need to worry about making sure everyone has a copy of the latest version because it is always available to them.
9. Employee data viewing
Did you know that it's a legal requirement for employees to be able to see all the data your company holds about them? Cover your back and make this easy and accessible. No more digging through paperwork and contracts when someone asks to see it, with HR software all the data is stored securely in the cloud. So anyone can see everything that relates to them anytime they log into the system.
Reinforce that culture of being a transparent and open organisation without the hassle of paperwork.
10. Employee data updating
Having to inform the HR department each time you get a new phone number is such a waste of time. Meaning we often just choose not to do it and our records get out of date.
With HR software employees are able to update their own basic information such as their address, phone numbers, bank details or emergency contacts. So much easier than asking HR to do it.
11. Each manager has access to their staff's data
This works for the managers as well. Save your line managers the job of running to HR to check people's information. You can allow each line manager access to their staff's data so they can find out everything they need to know all by themselves.
12. HR access to data wherever you are
And of course, since HR software is a cloud-based system you can have access to all your HR data anywhere in the world. A laptop and a Wi-Fi connection are all you need!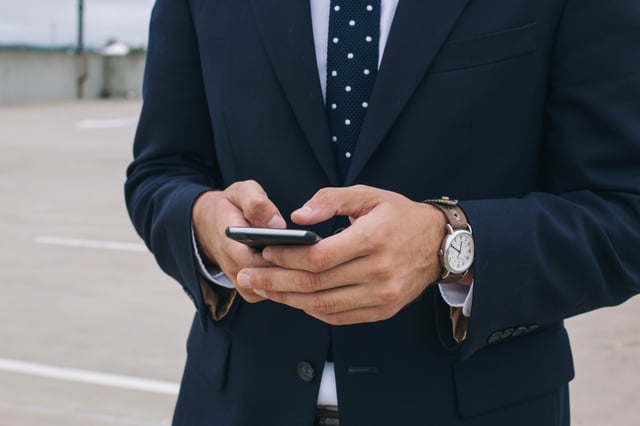 13. Appraisal recording
Keep all your appraisal summaries in one place so you can both access them. Get in the habit of recording all appraisal meetings in your HR software, with objectives and deliverables arising from each one. You can even attach your own formal appraisal document to the record. Now everyone knows where they stand.
14. Objective logging
Take away all the misunderstandings from setting objectives. Set objectives for your staff and log each one in the system – even do it in the appraisal meeting as that's the easiest way of making sure you both understand and agree on the detail.
15. Objective updating
Keep objectives current by updating them as you go along. Sit down with the employee and talk through each one, updating them in the HR system in the meeting. Then you both have an agreed record at the end of the meeting which you can refer to at any time.
16. Reminders for appraisals
How many times have you forgotten to have that appraisal? Now you don't have to ever forget again! Set a date for the next appraisal and you will automatically receive a notification. You can also sync this with your calendar so it's always there. Now to choose which coffee shop to go to.
17. Birthday reminders
Whether you love to celebrate another year on this planet or dread the thought of getting older no one really like's to have their birthday forgotten about. With HR software you can always know when someone's significant day is approaching. Automatically get a reminder of each person's birthday in advance so you have time to buy a card. Let the celebrations begin.
18. End of probation reminders
Make sure probation interviews happen. Put in a probation period when the employee first joins the company and you will get reminded when it is time to book in their end of probation review.
19. ID document expiry
Get to grips with the ID document chaos! Many ID documents that the employee shows you will have an expiry date. If you log that you have seen it in your HR system and enter the expiry date, then you can get automatically reminded to check for the renewal. Also, use this system for those whose driver's licenses you need to check regularly.
20. Training expiry – e.g. first aid
Yes, some training expires too and needs to be renewed. For example, first aid training. Using HR software makes this easy - log a training event, put in an expiry date and it will flag up when it needs to be renewed.
21. Expense logging and approval
Submitting expenses no longer needs to be such a time-consuming exercise. Make it easier by logging your expenses straight into your HR software. Everyone can upload their expenses while they're on their business trips along with photos of the receipts. Then the paper trail ends, as the rest is done electronically. The expenses get automatically submitted for approval and then the accounts department can run a report themselves to see what needs to be reimbursed to the employee.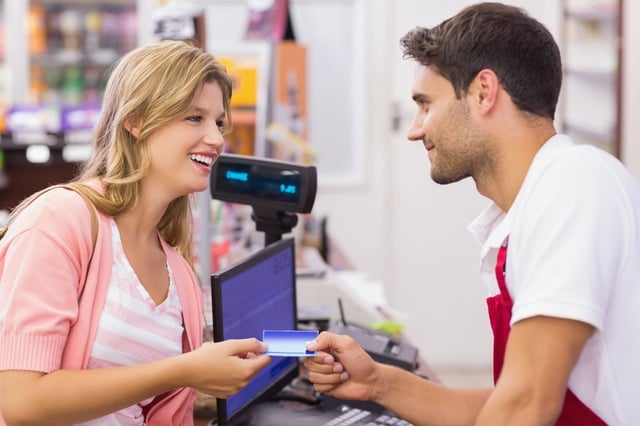 22. Time logging and overtime
Everyone hates recording their time on projects but the least you can do is make it easy for everyone. Update your time logs with HR software as you go along and wherever you are. Once it is there you can, of course, create reports easily to send to a client or to use internally. And you can use the same functionality for staff to log their overtime.
23. New starter data capture
As part of the induction process, your new employee can enter their own basic details into the HR system. Removing the need for time-consuming form filling and data entry for the HR department.
24. Leaver recording
When an employee decides to leave this triggers a whole load of processes that need to happen. From working out how much leave they have left, to buying a goodbye gift. With HR software you can make this as easy as possible. Once their leaving date has been entered the system does the rest. Find out how much leave they have left and get a notification to buy that killer card and present so they rue the day they ever decided to leave.
HR made simple
All of this is made possible when you use Breathe for your business. Automate those time-consuming tasks and increase the productivity of your company.
We provide simple, easy to use software that takes care of your HR admin, to give you time for the important things in life. We empower your employees as you see fit and give you control where you need it.
Back to blog