We all know taking holiday and a break from work is important. But not many of us have been taking our full allowances of annual leave over the past two years.
All businesses have holiday policies in place, but how can potential issues like a build-up of accrued holiday from the pandemic be managed? Or alternatively, teams stretched thin by staff changing vocations or taking that long-overdue break?
In this blog, we offer tips on how SMEs can manage holiday within organisations, finding the right balance for their people & their operational needs.
Advice & tips on how SMEs can manage holiday
The risk of backlogs and bottlenecks
Can I force employees to take holiday?
Professional guidance from Breathe's HR Partner network
How SMEs can manage leave
Annual leave can be a tricky thing for HR managers to oversee.
Kelly Tucker, Managing Director of HR Star and one of Breathe's HR Partners, offers some best-practice advice to help manage leave within your organisation.
"Having time to rest away from work is really important for your people and the business. There is a balance that needs to be achieved between people taking their holiday & the operational needs of the business.

I would suggest speaking with your people - asking them to book their leave in so you can plan around this. Consider company holiday days where you determine when the holiday can be taken (in line with best practice) and allow people to carry over holiday into the following holiday year.

There won't be a one-size-fits-all approach, so speak to your people to find out the best solution for them and the business."
Tips for managing holiday
Regularly check your records to keep an eye on team & individual holiday allowances (and to make sure people are using their holiday entitlement). Breathe's holiday planner & booking system offers a dashboard view, so managers can easily see what remaining leave their team have left.


Encourage managers to speak to their team members about the importance of taking time off. Communication within teams & the wider organisation is vital to ensure operational success.


Lead by example. Small business owners are notoriously bad at taking time off and booking annual leave. So much so, that one study showed 1 in 5 don't take any time off at all. You owe a care of duty as much to yourself as your employees (and it also encourages them to take time off).


Think carefully about the mental wellbeing of your people. Early into the pandemic, the Office for National Statistics reported that one in five Britons reported symptoms of depression, compared with one in ten before the crisis. Well-rested staff perform best. Try and avoid burnout amongst your staff members.


Make sure your annual leave policy is crystal-clear, up to date in terms of recent legislative changes and easily accessible to all people. Using dedicated document management functionality in HR management software such as Breathe can make this very easy to achieve.
The risk of annual leave backlogs and bottlenecks
Many small businesses could be facing the challenge of managing annual leave backlogs and bottlenecks.
People may be planning extended breaks post-pandemic or thinking about taking holidays at the same time as their colleagues. For employers this presents practical and operational challenges alongside the need to treat their employees fairly and legally.
If employers honour too many leave requests, it could lead to operational strain at a time when so many businesses are already struggling. Although it's important that an employer manages annual leave fairly, they also need to balance this with a pragmatic approach that mitigates risk to their business.
Extra pressure on team members
Smaller companies tend to have smaller teams within their organisation. SMEs will likely feel the pains of being under-staffed more than larger organisations. If team members are on holiday at the same time, this could cause operational issues and put more pressure on staff who must work harder to cover people that are off.
Good holiday management procedures and being able to view what holiday colleagues have booked can help manage time off within organisations. Breathe can help to give your people visibility of booked holiday within their team.
Stress & burnout
22% of workers regard sick days as "a thing of the past", according to research by Beamery (via Business Leader).
If people feel like they always need to be working, even when working remotely or sick, they run the risk of burnout and mental exhaustion.
Working when ill or volunteering for tasks when employees are already very busy doesn't help anyone, including the business.
Can I force employees to take holiday?
Technically - yes, but it might not be advisable from an employee relations perspective.
Employers can require employees to take holiday on specific dates by giving notice which is double the length of the holiday required to be taken. (For example, if the employer requires the employee to take one week's annual leave, it must give them at least two weeks' advance notice.)
Employers can also cancel staff's holiday if they need to, by giving notice which is the length of the planned holiday; however, they should only do this if absolutely necessary. Exercising this power unreasonably could lead to staff unrest or constructive unfair dismissal claims (and at the very least, it doesn't do much for your culture).
Think very carefully before cancelling leave and if you are in any doubt about the law, we recommend seeking professional advice.
Professional advice from Breathe's HR Partner network
Managing leave is complex. If you're in any doubt about what to do, we recommend getting in touch with one of our HR consultant Partners.
We work with more than 600 trusted consultants nationwide - all offering HR support and services for small and medium-sized businesses, and experienced in using Breathe.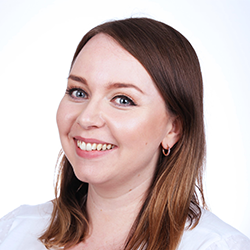 Author: Aimee Brougham-Chandler
Aimee is a Content Assistant here at Breathe. She enjoys writing about topical HR issues & helping readers find solutions. In her spare time, she is commonly found amongst books.
Posted on 21 February, 2022
in Leave
Leave
Back to listing