Switching to renting an individual office space or hot-desking location doesn't have to mean isolating your business.
In light of the pandemic, many businesses have decided against renewing office leases to free up valuable budget.
According to research by PwC, half of UK businesses were looking to reduce their office space in 2021 - with a third looking to reduce office space by 30%. Hybrid working has meant that offices are rarely, if ever, at full capacity any more.
So, with the world of work evolving, we look at the benefits for SMEs of renting business clusters. According to FreeOfficeFinder, remote bases can lead to increased growth and unlocking a stream of contacts through untapped networking.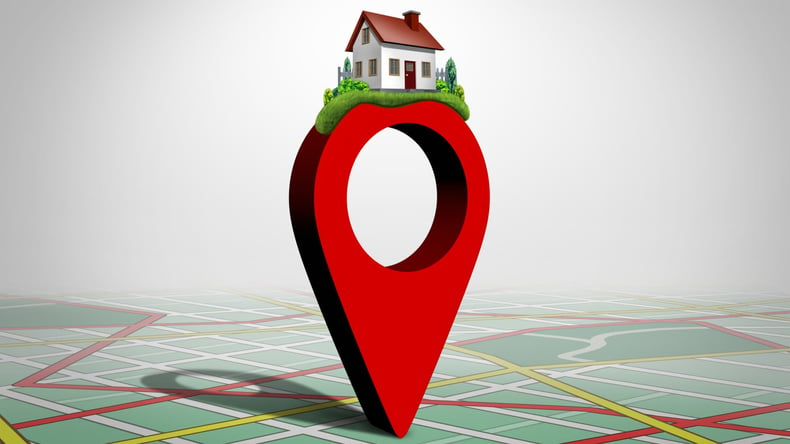 What is a business cluster?
Business cluster is the term given to areas with a high concentration of like-minded, industry-related companies that are located within a set parameter, e.g. county, district or town. Take Silicon Valley in the US, for example, which is the most renowned epicentre for tech business in the world.
We spoke to Harry Arnold from FreeOfficeFinder to understand more about business clusters and how they can help build brand reputation.
"Such companies work in close proximity to each other based on their shared needs and typically leads to increased revenue investment as well as niche-networking from similar talent pools."

Harry Arnold, FreeOfficeFinder.com
Business clusters aren't new. In fact, they've proved fundamental to local and small business success for centuries. Consider market towns with dedicated areas for fresh fruit and vegetable stalls, for example. By grouping produce and service type under the same marquee, you can begin to build on the environment and customer base around you, all the while learning from peers and recommending other local stores and services.
By clustering similar supply and demands together in one space, you maximise opportunities to offer and upsell other products, while networking at the same time.
Why is it useful to rent a business cluster?
There are many benefits to working close to - or in the heart of - a business cluster. Working near other firms in your industry means you can take advantage of economies of scale and production networks, as well as creating more effective supply channels and a stable source of skilled workers.
Renting a business cluster vs. renting an office
Many existing business clusters evolve naturally over time and local authorities are more likely to promote, invest and develop these locations further as local economy improves.
In addition to attracting fiscal revenue, business clusters drive competitiveness among companies.
For companies who are focused on improving standards as well as service, choosing to sit slap-bang in the middle of their competitors could be the way to help them stay in front.
Business clusters are great for:
signposting employment opportunities
inspiring new corporate development
fostering innovation
encouraging knowledge sharing
building communities and new business networks
And the list of benefits doesn't stop there. Companies can share resources and services, as well as collaborate more frequently. As clusters often specialise in the production of the same type of product or service, organisations can benefit from stronger supply chains, as well as potentially lowering transportation and production costs through native collaboration with local enterprises.
Top UK business clusters
Business clusters are dotted around the UK too. Take, for example, East London's Silicon Roundabout, which to date, attracts – and clusters - over 200 tech entrepreneurs and freelance developers. That's where the coding magic happens.
And it works with retail. London's Hatton Garden is home to the biggest concentration of jewellery businesses in the UK, closely followed by Edinburgh, Birmingham in Brighton. Their success is no accident; more so the result of understanding and using location and market demographics to the maximum. Some Hatton Garden jewellery businesses have been neighbours for hundreds of years. Clearly, business clustering works.
If you're in finance, check out London's financial services cluster, Canary Wharf, which Harry from FreeOfficeFinder believes is:
"…the biggest in the country, accounting for more than £45 billion in trade. Edinburgh closely follows, employing around 53,000 people in asset management, banking and FinTech companies".

"In terms of the hospitality sector, London and the South East have the largest share of businesses, due to the capital's role as a global visitor centre and the areas closest to it for tourism companies to benefit from. Manchester is the largest technology hub outside of London, with a large range of tech-led companies and start-ups."

"For creative companies and those in the media, Brighton in the South East has the highest proportion of small and medium-sized creative businesses, with 370 per 100,000 of the population; ahead of London, Oxford and Bristol.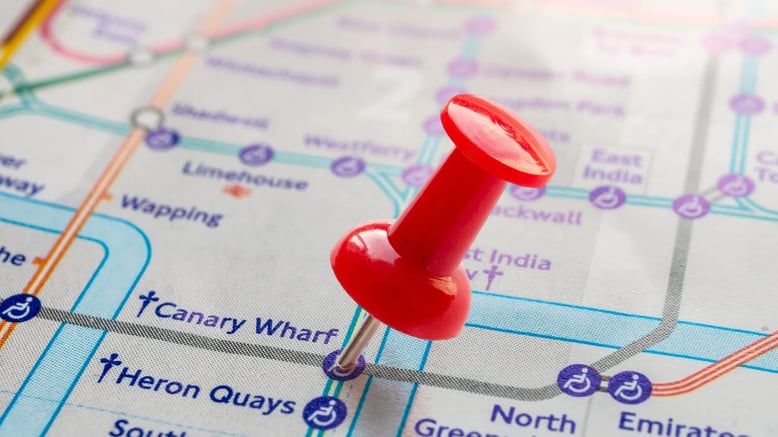 Coworking spaces to try
If you're looking to stretch the bank even further, explore coworking spaces. These are normally contained in one office building with multiple rooms, which are typically well serviced with fast and reliable WiFi, desks, accessible power supplies and coffee or tea facilities. Such coworking spaces offer a relatively low-risk, cost-effective way to enter the business-cluster scene, especially for those hoping to test supply and demand in a different area without the heavy ties of long-term leases and contracts.
As Breathe grows and our office lease remains intact, we've started meeting our third-party contributors and friends at local coworking spaces too.
If you're around the South East, we highly recommend working at Platf9rm in Brighton or Hove. With plenty of desk space, high-speed internet connection and business-people-a-plenty, it's a great way to add spice to the working week and may even improve employee productivity.
HR strategy | Using business clusters for growth
Thanks to our digital world, work can happen anywhere and at any time (within reason).
Social media is great for helping companies source the best office space for their needs. Check out FreeOfficeFinder's price comparison tool to find office prices in different areas around the country, based on location, team size and the type of office space you need.
Looking into flexible office locations and strategies for your team is the first step in using technology to our advantage. Letting go of traditional workplace attachments, such as who sits where and who works when can help companies to expand their mindsets and encourage growth throughout the ranks.
At Breathe, we believe in putting our people first and are still testing out ways to help our team and company build autonomy through agility.
Listen to our podcast series, The People Project - in particular, Episode 4 with HR agile influencer, Perry Timms - to learn more about how to incorporate flexible working into your business.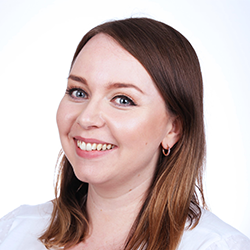 Author: Aimee Brougham-Chandler
Aimee is a Content Assistant here at Breathe. She enjoys writing about topical HR issues & helping readers find solutions. In her spare time, she is commonly found amongst books.
Posted on 16 June, 2022
Business Leadership
Back to listing