Are business leaders born or made? While many leaders have personality traits which inspire people and command respect, this isn't to say that they haven't had to work on developing their leadership skills and learn from others. While personality is undeniably an important factor, there are so many other skills which - when combined- create a great leader.
In this article, we explain what leadership development is and why it's so important. We also discuss steps for establishing an effective leadership development programme which cultivates and grows senior management effectiveness.
What is leadership development?
Why is leadership development important?
6 key considerations when creating a leadership development programme
5 skills to include in a leadership development programme
Managing leadership development programmes
What is leadership development?
Leadership development is how organisations develop existing or potential leaders, improving their skills, confidence and effectiveness & ability to help others, with the purpose of achieving strategic goals.
American television production & business icon Oprah Winfrey says that: "Leadership is about empathy. It's about having the ability to relate to and connect with people for the purpose of inspiring and empowering their lives".
Why is leadership development important?
Every business needs strong leadership to succeed. It's the leadership's strategic vision, energy, ability to communicate & engage their team members that is the company's driving force.
But leadership isn't static - even experienced leaders' skill must evolve in line with a business' needs (and these in line with commercial challenges, goals and opportunities).
To quote the business coach, Hugo Heij; "True leaders ensure they continue to develop their leadership skills throughout their careers, through learning and development materials and activities." In other words, it's a path of continuous education and improvement.
When employees are promoted and assume leadership roles, they might not be sure about the appropriate course of action. If they're to succeed in their new roles, they may well need training, alongside mentoring and coaching. Each of these three are parts of leadership development programmes.
Leadership development programmes are essential for upskilling existing leaders and training less experienced people who might be new to leadership roles and responsibilities.
In companies with relatively small teams, there may only be a handful of business leaders but as a company increases in size, so does the need for more managers at different level of seniority. People promoted from junior to more senior positions or employees who join from other companies may not be used to the demands of leadership and could need support in this area.
6 key considerations when creating a leadership development programme
When creating a development programme, make sure to consider the following points:
The short-term and long-term strategic goals of the organisation

Existing or expected leadership gaps

Leadership traits that are critical to the organisation

Alignment of the leadership programme with the company's growth and demands

The impact of leadership programme on your business

Development of roles based on areas of expertise
Goals of a leadership development programme
It's also important to set goals and objectives for the programme to measure its effectiveness and obtain feedback. Some of the goals could be:
Impact of the programmes on employees' professional development

Impact of the programmes on employees' leadership skills

Improvements in communication

Improvements in motivation and productivity

Improvement in recruitment and employee retention

5 skills to include in a leadership development programme
1. Accountability
Modern leaders are not invisible operators acting from behind the scenes to influence their teams and line reports. They need – where appropriate – to be working transparently and be accountable to the business for their actions, decisions and outcomes. By training leaders to be accountable for the actions of their line reports, everyone in a business can understand exactly what is expected of them individually and as part of a wider team.
2. Change management
Organisations evolve, sometimes rapidly and must adapt to changes in the marketplace, growth, employee turnover and a myriad of other factors. The challenges brought about by the pandemic and the need for many people to adapt to working from how, practically overnight in some cases, is an example of the need for rapid change management.
Business leaders must be ready to shepherd their team members and line reports through good and bad times, helping them manage challenges with confidence. Change management should be part of every leadership development programme.
3. Influence and negotiation
Successful senior managers lead by influencing their teams and line reports, bringing out the best of them and encouraging them to produce their best work. This as opposed to establishing authoritarian regimes and ruling by fear. Rather than demanding things of people the best leaders use more subtle means of influencing people and build strong working relationships which yield positive outcomes and deliver results.
4. Communications
The importance of effective communications – formal and informal- really can't be overstated. Communications is every business' oxygen and training in this area is frequently a cornerstone of leadership development programmes. Leaders need to communicate throughout every day and often via a number of different channels, in presentations, team meetings and in one-to-one settings.
Good communications are key to gaining and building people's trust – especially in challenging, fast-paced times – and the most successful leaders make this a high priority and encourage team members and line reports to do the same. Communications is, of course, a two-way street and good leaders know that listening is vital skill and essential to decision making and effective management.
5. Coaching & mentoring
Two of the most important inclusions within a leadership development programme is coaching and mentoring. These programmes all you to effectively develop your leaders while addressing the importance of leadership development to the participants.
It's also important for leaders to develop effective coaching and mentoring skills in their own right if they are to unleash the full potential of their direct reports.
While coaching and mentoring are both development programmes with the terms sometimes used interchangeably, there are subtle differences. Depending on your leadership development goal, you'll want to choose the best one for your needs.
Mentoring in the workplace tends to describe a relationship in which a more experienced colleague shares their knowledge to support the development of a more inexperienced member of staff. Generally speaking, mentors don't have formal training in mentorship. Their focus is passing on specific skills and training.
Reverse mentoring is also becoming increasingly popular. This is when older members of the workplace are paired with and mentored by younger employees on topics such as technology, social media and current trends.
Coaching is a trained and practiced discipline that helps employees set and reach personal goals in line with organisational objectives, taking their skills and leadership capabilities to the next level. Coaching is often provided by formally trained specialists with expertise in HR and personal development.
Managing leadership development programmes
There's an administrative side to managing leadership development programmes, especially as they evolve over time and potentially grow in complexity. It's important to keep records of each aspect of a plan and the analyse its effectiveness in terms of helping people lead their teams. Most plans will include KPIs which need to be recorded and data analytics are in an important tool in the box for monitoring programme successes & areas for improvement.
HR management software systems like Breathe are ideal for managing and recording training & development, along with secure document storage. Why not trial for free for 14 days?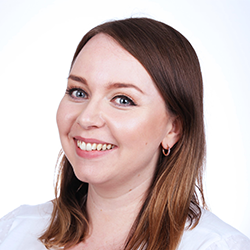 Author: Aimée Brougham-Chandler
Aimée is a Content Assistant here at Breathe. She enjoys writing about topical HR issues & helping readers find solutions. In her spare time, she's commonly found amongst books.
Posted on 27 June, 2023
Business Leadership
Back to listing