What does it take to be a small business CEO? What qualities do we to help our businesses and team members thrive?
There's no doubt we need to be adaptable, resilient and agile. 'If it's OK today then expect it to change tomorrow'. If nothing else this year, the pandemic has certainly taught us to expect the unexpected!
Building trust
We need to be approachable, engaged, and caring. We also need to build trust through communication, and this means listening more than talking. We have to be authentic and be ourselves. Only then can we nurture cultures that are steeped in our own values.
To sum this up - and what I'm really suggesting- is that a small business CEO needs to be "human".
Generosity and responsibility
But there's another side. We're expected to handle the scary stuff, to take on the seemingly unachievable. Make the big decisions, regardless of the consequences and -above all- know that the buck stops with us. We need to be generous and pass on the credit but ultimately soak up the responsibility.
So, it's not about being heroes or humans – we have to be both to do the job.
But it's important to remember that non-human heroes are for comic books and movies only.
Those of us in the real world need to lead with our human selves and then occasionally put on the cape when it is most needed.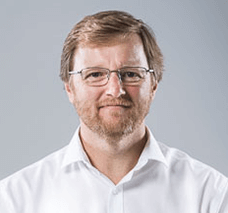 Author: Jonathan Richards
Jonathan is the co-founder and CEO of breatheHR. He is dedicated to helping ambitious businesses grow by providing insights into people management, running a business, and using breatheHR.
Posted on 11 December, 2020
Business Leadership
Back to listing