Good, or great leadership drives business and transforms lives. Looking for inspiration, we spoke to CEO coach and Vistage chair, Ben Wales, who shares his top 6 leadership TED talks.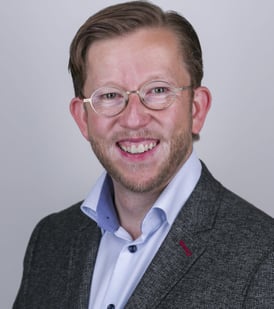 Top 6 TED talks:
1. Leadership's missing manual
Beyond COVID-19 I anticipate, and hope, there will be less tolerance for poor leaders and poor leadership.
It is already true to say leaders will emerge weakened or stronger as their people live with and remember the decisions they make right now.
So, now is a timely moment to be asked for my top 5 leadership TED talks and I've chosen 6 (two are really short) that help me think who it is I really am as a leader.
A humbling and incredible story of leaders whose journeys could scarcely be more different.
Fields Wicker-Miurin gave this TED to improve the quality and impact of leadership worldwide and it might seem 'everyday leaders' have less scope yet we all can have incredible impact.
This TED talk has me asking:
What purpose my leadership serves?
Which bridges I must build?
And, am I having deep impact?
It's a truth I see all around that if a team is not diverse it is underperforming relative to it's potential.
Rocío Lorenzo talks a lot about gender diversity and it's just not good enough to see so few women in leadership roles. Equally important is closing the gap on every type of diversity.
Plain and simple, it's the right thing and I have no doubt that teams performance improves as a result.
'Conversational Competence' is perhaps the essential leadership skill rarely discussed. Have you stopped to realise how you measure up?
Celeste Headlee provides 10 rules to dramatically improve your conversations. How about introducing 1 of these at each of your next team meetings?
By summer you'll embed fantastic conversation in everything your team does both when its together and dispersed, as is the case for so many of us at the moment.
Try this. You'll be surprised. It's perhaps the simplest and most enjoyable way to change perspective as well as bringing a wealth of health benefits.
'Authentic' ...a word absolutely in the leadership zeitgeist. It's only possible with vulnerability and this is so often a tough topic for leaders.
How comfortable are you with the ideas Brené Brown is discussing in her TED and are you leaning into discomfort often in your leadership?
In my CEO role, before I started my coaching practice, an essential mantra was that every one of us is a leader, every day and every hour.
In this short talk Drew Dudley beautiful brings this to life and reminds us to be mindful of the simple moments in which we have unexpected impact.
So there we are. I truly hope you find some inspiration in these TED talks and find them as useful as I have.
The need for strong leadership as never been as great as it is now as we seek to navigate our way through the COVID 19 crisis.
I firmly believe that those leaders who step up to the plate now will come out stronger at the other end and will be remembered and respected for the effort they put into helping their people thrive during this challenging time.
About Ben Wales
Ben Wales is a coach to entrepreneurial CEOs, their senior teams and individual leaders. His coaching focus is individual and team high performance and leadership.
With his highest performing clients he has created an approach called a Questioning Environment to stimulate the quality of thinking that leads to breakthrough and accelerates success. Ben is also a Vistage group chair.
Posted on 1 May, 2020
By Nick Hardy
Business Leadership
Back to listing