67% of SME employees say that working from home improves their work-life balance, according to research from Edition 1 of Breathe's People First Culture Series.
Great news for wellbeing, of course – but what about the other challenges managers might face when building a remote team?
In this blog, we'll cover ways for managers to engage, connect & motivate their fully remote teams. We'll cover ideas for team-building activities, along with purpose & team mission.
We'll also look at a few areas to be aware of, such as minimising isolation and reducing potential communication barriers when working remotely.
Why is remote team-building important?
Without as much regular organic communication when working remotely, building a remote team and forming good working relationships requires continuous work to maintain.
Even something such as a team member not being sure who to approach to ask a question (or how to approach the team member if they've hardly spoken to them before) can hinder productivity.
Strengthening bonds between team members encourages happy, productive teams – and is good for wellbeing, too.
How to engage & connect remote teams
1. Create a positive dynamic with remote team-building activities
Managers can foster a healthy team spirit where the team engages regularly together and makes time for non-work chat to build relationships within your remote team. Building strong working relationships and encouraging teams to bond is hugely beneficial for morale, productivity and engagement levels.
Be mindful of team members that could become isolated whilst working fully remotely. Our brains are wired for connection, and mental health can be negatively impacted if people aren't connecting enough, or authentically.
Find out more about how to support employees' mental health at work in our blog.
Remote team-building activity ideas
To strengthen the bonds of your remote team, consider organising team-building social activities. These could be in person if you can (perhaps once a month) or there are remote options, too.

You could arrange virtual escape rooms, or team Zoom quizzes with breakout rooms, so the team has a chance to have a chat.

Alternatively, you could send goodie bags to employees' home addresses so that they can enjoy treats for a specific virtual event, for example (with set times to open various packages, so everyone experiences the gifts together). This can bring people together and strengthen the bonds of your remote team.
2. Build a team purpose
Creating a team purpose is important, especially when working remotely. Concepts like team strategy, purpose & vision can be forgotten about more easily when not in a physical office environment, where conversation flows more naturally.
Involving your team in collaborating to create a team purpose or mission statement as a group can help to involve everyone and solidify commitment to the shared vision.
3. Create a feedback culture
To ensure alignment within the team and make sure everyone's on the same page, regularly ask for feedback.
This applies to the whole team, as everyone has room for growth & improvement. Honest feedback builds trust & openness amongst team members.
Our blog provides tips for managers on dealing with feedback – even if it's negative.
4. Value communication
Communication is even more important when managing a remote team, so make sure you find the right balance for you.
Don't risk over-communicating for the sake of it - but also don't assume the team know what they're meant to be doing.
And people don't need to just reply on virtual meetings – there are other options to work & communicate effectively. What about going for a walk whilst speaking to a colleague on the phone? Meetings can be mobile whilst teams get moving, too (and give brains a likely much-needed screen break).
Ask your team how they feel about communication levels. Do they feel in the loop enough, or are they experiencing Zoom fatigue from too many meetings? If so, really question the purpose & need for a meeting before booking them in.
You could even set up a team WhatsApp group – providing a place for team members to share good news or personal updates, if they wish to. Or perhaps it's simply a place to share that beautiful sunset photo from the post-work walk.
Don't overlook the water-cooler moments
Connecting in a more relaxed, informal way (outside of meetings) is a vital part of healthy communication at work. Don't underestimate the power of water-cooler moments – the term for casual conversation (sometimes about work, but not always) that takes place in a physical office environment amongst colleagues.
But managers of remote teams needn't fear – water-cooler moments can be recreated virtually if you have the intent to create them.
The social media growth company Buffer connects fully-remote team members with their daily 'pair calls'. This is time every day where employees catch up with someone else about work projects and self-improvements – and just have a chat. This regular communication fosters healthy work relationships, and most importantly, a sense of belonging and connection for remote employees.
Create an inclusive environment to foster good communication
Breathe's Head of People, Suzie Hunter, offers useful advice for managers with fully-remote teams.
"As a manager of a remote team, find ways to be inclusive in meetings. For example, some people may find it more difficult to communicate in an online meeting.

This can be overcome by finding a meeting structure that gives everyone the opportunity to contribute and be heard. Be mindful of anyone who is sitting back quietly and find a way to bring them into the conversation."
Your organisational culture comes into play here, too – ensure you all make space for everyone's voice to be heard, rather than letting a few people dominate virtual meetings.
It can be hard to speak up in a remote meeting (especially if people speak over each other) so ensuring everyone has an opportunity to participate is crucial.
Beware of a lack of team affinity
An article in the Harvard Business Review discusses the three types of distance in remote work – physical, operational (team size, capacity, levels of skill) and affinity (trust, values & interdependency).
The authors state that the best way for managers to boost team performance & productivity is to reduce affinity distance. This means using virtual meetings over email where possible, for example, to better establish rapport and create empathy (which can easily be lost via email, especially without intonation).
Another way to build affinity is to create team-building rituals that allow regular interaction & collaboration between team members.
Managers of remote teams can consider the affinity of their team and how this ties the group together. Eroding affinity within a remote team is something to be cautious of. Team members that aren't trusted to complete their work won't perform their best work for you, after all.
Be aware of divisions & issues that can arise caused by a breakdown of communication – or a weakening of trust and bonds within the team.
A lack of trust and accountability at work can lead to the unfortunate scenario of scapegoating, which can be common amongst remote teams (and has been noticed more since the pandemic).
Building the affinity within your team and nurturing a healthy culture where people are encouraged to take responsibility for their own actions – as well as their mistakes – is vital to avoid the toxic trait of scapegoating.
5. Think outside the box when monitoring performance
Monitoring the performance of staff who work permanently from home will be different to traditional, office-based performance models.
ACAS advise adjusting performance management expectations. Some employers may decide to assess the quality of work rather than the amount of time an employee sits at a desk, for example.
Focus on the outcomes of the work rather than risking micromanagement by trying to monitor employee activity or time spent at their desk.
You could use collaborative tactics, such as deciding at the beginning of the week what will be completed by Friday. This way, managers can monitor the workload & priorities of their remote team members - as well as what's actually achievable and realistic.
A people-first culture to support remote teams
Nothing will connect, engage & retain remote team members more than a supportive organisational - and team - culture.
Build the foundations of the people-first ethos in all you do and reap the rewards of a happy, productive workforce. Join the Breathe Culture Pledge for free, today.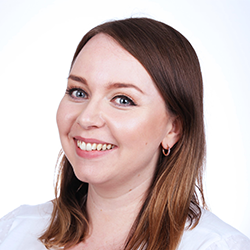 Author: Aimee Brougham-Chandler
Aimee is a Content Assistant here at Breathe. She enjoys writing about topical HR issues & helping readers find solutions. In her spare time, she is commonly found amongst books.
Posted on 16 August, 2022
Business Leadership
Back to listing