We have survived another year with multiple crises being thrown at businesses across the UK. As we lead up to the festive period, many employers are treating their staff to a well-deserved party to celebrate the team's hard work throughout the year.
And this is great! We should celebrate another year in business.
Without wanting to pour cold water on the celebrations, there are several factors that employers need to be mindful of when putting on Christmas parties for staff. That's why we're sharing some real-life case law examples with you, to help you get to grips with this topic.
Skip to:
Most parties do revolve around alcohol, with companies sometimes putting on a bar tab or having drinks readily available. However, employers must recognise that some employees won't consume alcohol due to religious beliefs, or for personal reasons. Employers must show sensitivity around events, ensuring that people don't feel excluded for any reason. This could also include using the word Christmas itself – some religions and people don't celebrate Christmas, so you could also consider using a term such as 'Winter party'. Always review the event and ensure that it caters for all.
Vicarious liability
Employers need to be aware of their liability when it comes to activities that are carried out on the night, and remember their duty of care. Too often at events, concerns are raised regarding the behaviour of an individual, and this concern is not taken seriously or acted upon. Employers must be mindful of what is considered an extension of the workplace, and where their liability still lies when it comes to looking after the wellbeing of staff attending these events.
Key case law:
Here are a couple of real case law examples against companies, which could help you to understand the outcomes in certain situations.
Bellman v Northampton Recruitment Ltd
Mr Major was the Managing Director at Northampton Recruitment Ltd. Mr Bellman was a Sales Manager.
Following the Christmas party in 2011, a number of guests, including Mr Major and Mr Bellman, carried on drinking back at the hotel where they were staying for after-party drinks. This was for an 'impromptu drink' and was not a planned extension of the party, although the company paid for the guests' taxis to the hotel, and it was expected that the Company would pay for some of the drinks at the hotel.
The conversation at the hotel turned to work-related matters and became heated, leading to Mr Major losing his temper and lecturing the employees present on how he owned the company and made the decisions. When Mr Bellman challenged him, Mr Major swore at and assaulted Mr Bellman, with the result that Mr Bellman sustained severe brain damage.
Court of Appeal Judgment favoured the employee Mr Bellman. It found that when considering whether something is 'in the course of employment' the employment in question must be looked at broadly and it is wrong to focus too narrowly on what the employee is expressly authorised to do in their job. Leading up to the assault, Mr Major had decided to wear his 'metaphorical director's hat' during the drinking session by lecturing his employee on his rights as Managing Director.
Shelbourne v Cancer Research UK
Mrs Shelbourne had attended a Christmas party in 2012 at premises leased by Cancer Research UK ("CRUK"). During the course of the party, a somewhat exuberant colleague (Robert Beilik) lifted Mrs Shelbourne into the air, having already lifted two other women at the party. This was without the women's consent, but neither of the other women reported the matter. Unfortunately, when holding Mrs Shelbourne, the colleague lost his balance. He dropped Mrs Shelbourne, who sustained a serious back injury.
Mrs Shelbourne brought a claim of negligence against CRUK, arguing that the organisation should have considered that the presence of alcohol could lead to inappropriate behaviour, and put preventative measures in place.
The High Court ruling favoured Cancer Research UK ("CRUK"). This was due to several factors. Prior to the event, CRUK had undertaken numerous risk assessments to ensure that all "reasonable for foreseeable" risks on the night had been assessed and minimised, including the development of extra security guards. Mrs Shelbourne further failed to persuade the Courts of sufficient connection between her colleague's work activities and his behaviour at the Christmas party. Whilst CRUK had done it's best to foresee as many risks as possible, the behaviour of Mr Beilik was one that they could not foresee and mitigate on the night.
What to take from these cases
Employers can therefore take comfort that they will not automatically be liable for all and any potential shenanigans at their Christmas parties. They should conduct a risk assessment, but they do not need to predict absolutely everything. In most situations, it will be enough to consider foreseeable hazards, informed by past occurrences at similar events. 
Christmas party memo template
After the last couple of years with the pandemic stopping most Christmas/winter parties, employees could very well be over-excited to celebrate together and enjoy a good party. However, with the help of some guidance and expectations, everyone can look forward to having a great time.
Here's our recommended Christmas party memo template, to share with your staff this year.
To: All staff Date: XX December 2023
As you are all aware the [Christmas/winter] party season is now upon us. This year the company have decided to hold our company Christmas/winter party at [location] on [date] from [time].
This is a time for us to celebrate the festive season and enjoy each other's company socially. However, may we take this opportunity to remind you that this is a work function, and therefore an appropriate standard of conduct is expected as the Christmas party is an extension of the workplace and accordingly, you must behave appropriately.
The company will provide food and drinks at the Christmas party including alcoholic beverages. If you choose to drink alcohol, you must ensure that you drink responsibly. Drinking responsibly involves not drinking excessively to become 'drunk'. The excessive consumption of alcohol is always prohibited during the Christmas party. The company reserves the right to require the venue to refuse service of alcohol to any member of staff who is in the employer's view behaving inappropriately. In addition to the above the use of illegal drugs and/or illegal substances is forbidden. Employees are further reminded that activity that is considered to be an act of gross misconduct in the normal place of work such as fighting, theft, acts of discrimination etc. will still be considered as such by us in the event they occur within the above extension of the workplace.
If you are drinking alcohol at the Christmas party, you should not drive & should make appropriate travel arrangements home.
If you choose to continue socialising with work colleagues or others after the Christmas party has ended, this is a private matter, and the business has no liability or responsibility in relation to events which take place at any ad-hoc location or events other than the specified above location. However, if you are able to be identified as a representative of the company, and/or you remain in the company of work colleagues, please remember that you are required to conduct yourself appropriately.
If you have any questions regarding this memo, please do not hesitate to discuss this with your line manager.
Enjoy the party and Merry Christmas.
*Please note, underlined copy is interchangeable to your requirements
This guest blog was written by Jason Govindji-Bruce, Managing Director at  NORI HR And Employment Law.
NORI HR and Employment Law  are Employment Law and HR partners of Breathe.  Find out more about receiving professional HR support & our Partner programme.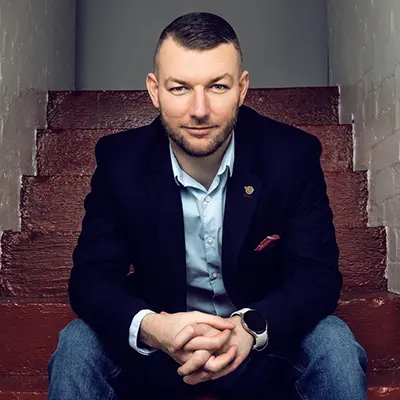 Author: Jason Govindji-Bruce
Jason Govindji-Bruce, along with wife Amrita Govindji-Bruce, formed the award-winning NORI HR & Employment Law based on their vast experience in the outsourced HR industry with national and international firms. Jason provides HR support to businesses and management teams from a wide range of sectors and specialises in IR35 legislation.
Posted on 21 November, 2023
Company Culture
Back to listing