If you employ staff, you need employment contracts. It just makes the whole staff management process much easier for you and your workers, because you know where you stand and so do they.
Without a contract in place, you're opening yourself up to all sorts of problems - whether that's a dispute over pay or an issue with holiday hours.
Why is a contract of employment important?
A contract of employment is a two-way document between you and each staff member you employ. It protects you and reduces the risk of legal action, and it provides both parties with a mutually-agreed level of expectation.
For staff, it offers peace of mind and security. If they have negotiated better terms for themselves, they'll want them in their contract to make sure they get them.
A well-drafted document means all parties know where they stand and can help avoid disputes at a later stage.
Do employees need a contract of employment?
In April 2020, new rules were introduced which make it compulsory for employers to provide an employee with document stating the main conditions of employment when they start work. This is known as a 'written statement of employment particulars' and differs from a contract.
The written statement is made up of:
the main document (known as a 'principal statement')
a wider written statement
The employer must provide employees who commenced work before 6th April 2020 with the principal statement on (or before) the first day of employment and the wider written statement within 2 months of the start of employment.
In this guide we look at contracts and written statements of work and explain how they differ.
The principal statement
The principal statement must include at least:
The employer's name
The employee's or worker's name, job title or a description of work and start date
How much and how often an employee or worker will get paid
Hours and days of work and if and how they may vary (also if employees or workers will have to work Sundays, nights or overtime)
Holiday entitlement(and if that includes public holidays)
Where an employee or worker will be working and whether they might have to relocate
If an employee or worker works in different places, where these will be and what the employer's address is
How long a job is expected to last (and what the end date is if it's a fixed-term contract)
The length of the probation period and any terms and condition which apply
Any other benefits (for example, childcare vouchers and lunch)
Obligatory training, whether or not this is paid for by the employer
If the worker is required to work outside the UK for over a month; arrangements for working outside the UK (including period, currency of pay, additional pay and benefits and return terms)
The date that a previous job started if it counts towards a period of continuous employment.


Other information the employer must provide on day one
On the first day of employment the employer must also provide the employee or worker with information about:
Sick pay and procedures
Other paid leave (for example, maternity leave and paternity leave)
Notice periods
The employer can choose whether to include this information in the principal statement or provide it in a separate document. If they provide it in a separate document, this must be something that the employee or worker has reasonable access to, such as on the employer's intranet.
The wider written statement
Employers must give employees and workers a wider written statement within 2 months of the start of employment. This must include information about:
Pensions and pension schemes
Collective agreements
Any other right to non-compulsory training provided by the employer
Disciplinary and grievance procedures


What is a contract of employment?
A contract of employment exists between employer and employee and forms the basis of the employment relationship. Generally speaking, it covers details such as working hours, scope of the job, holiday entitlement, sick pay, benefits and an employee's duties and responsibilities.
A contract, whether written or not, comes into force as soon as the employee accepts their job offer.
Why should employers provide their employees with a contract of employment?
Providing written employment contracts is important because it ensures clear terms for both sides. Sadly, some business relationships are rockier than others. Having comprehensive employment contracts can protect both parties and avoid costly litigation down the line.
An employment contract allows you to be specific about terms. This can be especially important if you want to protect trade secrets, include non-compete agreements or if your employees will be working with sensitive or copyrighted material.
It also allows both you, and your employee, to refer back in the event of a future dispute and can be used as evidence if necessary.
Finally, a written employment contract helps promote good working relationships between you and your employee. It shows you as an organised and efficient employer who provides a solid working structure.
Terms of an employment contract
Any employment contract will contain express terms and implied terms.
Express terms are ones which are actually stated in writing or verbally. They are explicit. They will meet any legal requirements such as the right to breaks, holiday, maternity or sickness entitlement. They are not limited to the employment contract but can include other documents such as your staff handbook.
Implied terms, or psychological contract, are ones which aren't written down in the contract, but are implicit in it such as a term incorporated by statute or so obvious that it is assumed to have been impliedly agreed, e.g. an employer's duty to provide a safe and comfortable place of work or the right to receive at least the minimum wage.
Written statement of particulars
Every employee who has been with you for at least a month must be given a written statement of terms. It's not a contract of employment but can give a good indication of terms and can be incorporated into a contract at a later date. It should include:
Names of the employer and employee
Date employment commenced
Date continuous employment began
Amount employee is to be paid and when
Place and hours of work
Holiday entitlement

Notice period employee needs to give to terminate employment

Statutory sick pay and what to do if an employee can't work
Job title and description
Details of any pension scheme entitlement
Any collective agreements which may affect terms of the employment
Additional clauses
As an employer you may include other terms depending on your business such as non-compete clauses in the event the employee leaves or terms relating to bonuses, pay increases and promotions.
Other things you might choose to include cover accepting gifts or benefits, corporate entertainment, dress code if you have a uniform, intellectual property rights, relationships in the workplace, office conduct and restrictions on second jobs.
Can you change a contract of employment?
You can vary the terms of your employees' contracts but you should do so with caution. It also normally requires the consent of the employee.
You can agree the changes with the employee after consultation – you can offer an incentive to get them to accept the changes.
You can make changes unilaterally but this can be risky, because your employee could bring an action for breach of contract if it is something they disagree with. An employee might also resign and then bring a case of constructive dismissal.
You could terminate the existing contract by notice and offer them re-engagement based on the new contract terms. However, this could be considered as redundancy dismissal and you'll need to follow rules around consultation periods for redundancy. You also need to offer them re-engagement immediately. Even then, an employee could potentially still bring a constructive dismissal case.
If you think a contract of employment is just another bit of box ticking and no one ever looks at them, think again. While you don't need to have one in writing it certainly helps to clarify things, especially if there is a dispute down the line.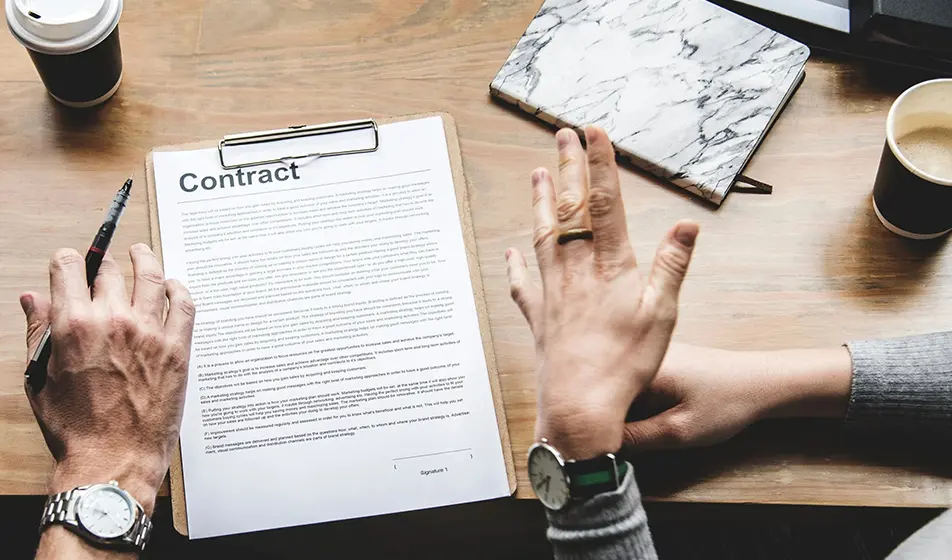 What should a contract of employment include?
A contract of employment will include explicit and implied terms.
Implied terms are those things which may not be written down but are considered part of the contract. These could include not stealing from an employer, having a full driving licence and providing a safe place in which to work.
Explicit contract terms will include details like the job responsibilities and duties, remuneration, legal requirements and benefits.
Statutory terms may be implied or explicit and will be imposed by an Act of Parliament or statutory instrument, such as the right to be paid the minimum national wage.
Learn more about what to include in a contract of employment.
The different types of employment contract
Full-time employment contracts

–

These are usually used for full-time, permanent members of staff and will set out salary or hourly pay, holiday entitlement, pensions,

sick pay

and benefits.
Part-time contracts

– Part-time staff work less than full-time but they're still often in permanent positions so this type of contract will contain many of the same terms as a full-time contract with some of them on a pro-rata basis.
Fixed-term contracts of employment

–

These last for a set amount of time which is agreed in advance. It might not specify a specific amount of time but rather when a project is finished. Fixed-term contracts include many of the same rights given to permanent staff although certain things, such as holiday entitlement or benefits, depend on the length of contract.

Temporary employment contracts

-

These are similar to fixed-term contracts but there may be more flexibility on the end date depending on demand. There may also be increased flexibility for temporary contracts allowing workers to manage study or other commitments around the work.

Agency contracts

-

Agency staff will have their contract agreed and managed by their recruitment agency and it will be down to the agency to make sure workers' rights are protected.

Freelancers and contractors contracts

–

These contracts vary in each individual case. They can include start/end dates and remuneration for a particular project or rate of pay.

Zero-hours contracts

–

These contracts mean an employee will only work when required by the employer. A zero-hours worker however, can look for employment elsewhere and such a contract would not be valid if it stopped them from doing so.
What should you do if the contract of employment needs to be varied or terminated?
A contract can be varied by both employer and employee. An employer might do so because of changes in economic conditions or business reorganisation.
An employee might wish to negotiate better terms such as increased pay, a change to their job role or different benefits.
Changes can only be made with the agreement of both parties and should ideally be in writing. You should consult with your employee and explain any changes you wish to make.
How can I get help writing a contract of employment?
Writing an employment contract can feel like a daunting prospect for anyone without an HR specialism. Here are two potential options:
Use a

contract of employment template

such as the one in our Contract of Employment Guide.
Work with an independent HR provider or consultant. They will be able to create a custom contract of employment for your employees and advise you if you need extra support. You can find an HR provider in your local area by using our

HR partner directory.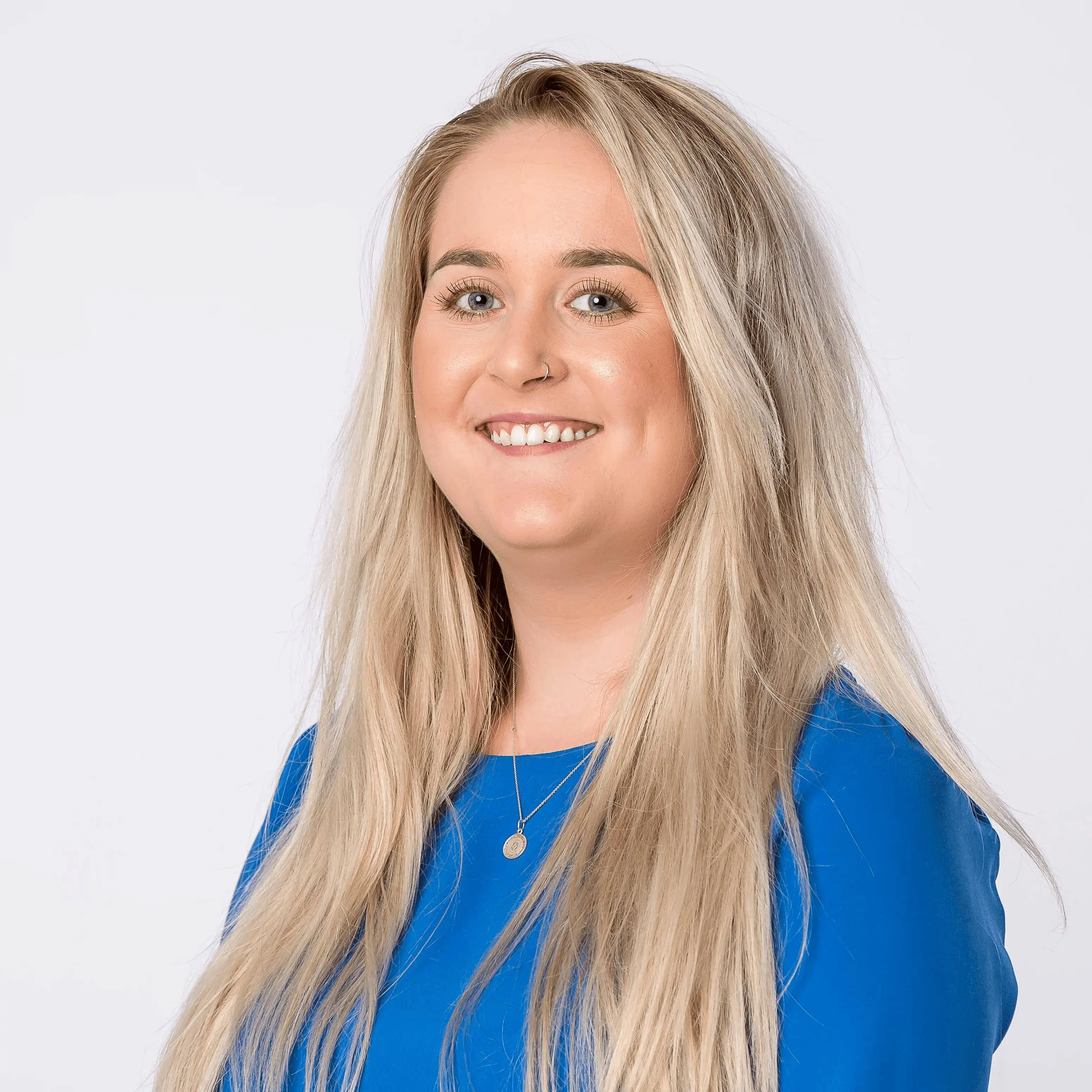 Author: Sarah Benstead
Sarah is a Product Marketing Specialist here at Breathe. Always innovating, she loves writing about product releases in an engaging & informative way. When she's not coming up with new ideas, she enjoys long walks with her dog, Clifford.
Posted on 23 January, 2023
Recruiting Talent
Back to listing