Customer experience speaker, Stephen Spencer, has transformed the way teams communicate with each other and with their customers using his programme "It's a zoo around here".
The programme envisages the world we live in as a 'zoo' with its occupants and the people we meet day to day deemed as 'animals', either a lion, monkey, elephant or dolphin. Some people may turn their noses up at the derogatory method of likening people to animals or limiting people to certain characteristics. However, I think the concept is fun, thought provoking and easy to identify with. The programme addresses these potential issues and reinforces that, even though we are all individuals, we do share common traits that affect the way that we communicate.
"The focus is not on labelling people, but rather on understanding them better and having more fun together at work and at home."
The system has been adopted by a number of Stephen's clients including well known names; HSBC, Marks and Spencer, Pfizer, Red Bull, Debenhams, Mars and the Royal Bank of Scotland, to name a few.
The zookeeper, which is described as anyone who works with a variety of people and wants to understand them better, has the challenge of knowing each of the 'animals' in their care. To be an effective zookeeper you need to understand each communication style, your own and those of the people you work with. This will give you an insight into the individuals who make up your team and allow you to recognise the groups diversity and how to approach that.
In a business, employees will be constantly sending you signals about their needs and emotions, if you are able to interpret and respond to these effectively you will be able to work more productively. We all have the same basic human needs, but we all measure success differently. Stephen identifies four ways that people measure success:
Some people measure success by results

Some people measure success in terms of their relationships

Some people measure success in terms of the recognition they receive

Some people are more concerned with the content than the congratulations
A successful zookeeper will realise that each of these preferences need to be communicated to in different ways and, in doing so, will learn how to communicate effectively with a wide variety of people.
The animals
Lets take a look at the different animals and the personality traits associated with them.

Lion
Single-minded

Visionary

Straight forward

Purposeful

Persevering
Monkey
Playful

Energetic

Extrovert

Lively

Persuasive
Elephant
Cautious

Meticulous

Deliberate

Sceptical

Formal
Dolphin
Caring

Nurturing

Supportive

Patient

Relaxed
Effective communication is key to a business' success. You need it to clearly state company targets, convey your company values, have discussions with your colleagues and liaise with your customers. You probably take it for granted, but organisational communication is at the core of your business and allows the processes to take place that enable your business to run.
Stephen's framework highlights the importance of communication in your business while identifying the different communication styles of your team.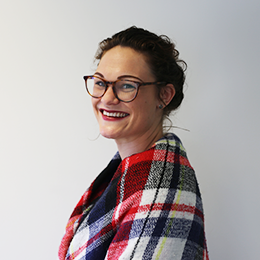 Author: Rachael Down
With a passion for words, Content Specialist Rachel Down, is an experienced communicator with skills in journalism, content creation and web copy writing.
Posted on 2 September, 2016
By Rachael Down
Employee Engagement
Back to listing