At the time of writing, many businesses are facing talent recruitment and retention challenges in what has been variously termed 'The Great Resignation' and 'The Great Reshuffle'.
This means that businesses are having to work harder to recruit new team members and retain key employees who are particularly valuable because of their wide experience and expert knowledge.
It is, however, inevitable, that despite their best efforts, many businesses – large and small – will see higher levels of employee attrition, at least for the time being. To reduce the risks which come with losing experienced staff, employers and HR practitioners need to think very carefully about succession planning.
In this post we discuss steps for creating effective succession plans which reduce risks and help drive business continuity if a company does lose one or more key members of staff.
Who is responsible for succession planning?
5 tips for creating an efficient succesion plan
Using HR software to manage succession planning
What is succession planning?
Put simply, succession planning provides a means of identifying people in key roles with valuable skills and experience, in critical positions that may need to be filled in a short space of time. An effective plan will also provide a way of cutting the costs and time spent on external recruitment by enabling companies to look in-house for existing employees who can potentially succeed a colleague who is moving on to another company.
An effective succession plan will help identify anyone else in-house who could be a good fit for the departing employee's role, any training required to develop their skills and knowledge, bringing them up to speed as quickly as possible. Meanwhile, the succession plan, will also include steps for looking externally for a replacement employee, for instance identifying specialist job boards or recruitment consultants with expertise.
Who is responsible for succession planning?
Those people with responsibility for HR within a company play an important role in facilitating the 'baton-change' between departing and new employees, helping the latter settle in and paving the way to becoming effective and productive as quickly as possible.
As smaller businesses tend to be reliant on smaller talent pools than larger companies, they are obviously more at risk when an employee leaves. Effective succession planning therefore needs to be a high priority, especially now when more people are changing roles than ever before.
A company's senior managers should work closely with those people responsible for HR within an organisation to identify and mitigate risks; it is one of the highest management priorities, especially in SMEs with limited resources and budgets for recruitment. Where a company doesn't employ dedicated HR managers, it's also well worth considering with an HR consultant, such as one who is a member of Breathe's partner network.
5 tips for creating an efficient succession plan
1. Identify key positions for which a succession plan is necessary
A succession plan should begin with the identification of the employee whose departure would have the most significant impact on a business. In some cases, this will mean looking first at senior managers and directors before more junior team members who will be relatively straightforward to replace. On the other hand, there are people who play a key role but who do not have management responsibilities.
When prioritising which team members should be considered in a succession plan, think about the following points:
Is this a key role critical to the success of the business, and if the person in this role suddenly leaves or is unavailable and the position becomes vacant, is the organisation at risk?

Most companies will focus on senior managers or supervisors as the second level for succession management (after the CEO, which is the first level). What is your management structure and who should be a priority for inclusion in your succession plan?

Does the person currently occupying this position hold knowledge about processes or other organisational memory that will effectively disappear when the existing

employee leaves their job? For example, any job procedures and processes that are not fully documented as they are not considered to be core objectives within a role. Speaking to the departing employee using a robust exit interview template could help discover some of these loose ends.


2. Identify possible successor or successors
A suitable candidate may already be employed by a business, and this can be the quickest and most cost-effective route towards filling a role left open following the departure of a colleague. Identify who has the closest skillset and experience and equally importantly, who has the most enthusiasm about an internal job-change and making their new role a success.
3. Identify job requirements
It sounds obvious, but it's important to look at exactly what comprised the role of a departing employee as in some cases, especially when an employee has been with a company for a long time. Their role may, for instance have included duties and responsibilities which they took on following the departure of another colleague at some point in the past. These need to be factored into the succession plan and, where necessary, the planning for developing a new employee's skills, competencies and knowledge.
4. Assess progress on a continual basis
As the father of modern management, Peter Drucker, observed "what gets measured gets done." It is essential that the business that creates a succession plan, and invests in the development of employees, assesses its progress in line with broader strategic goals.
Businesses are rarely static and as a company grows, its success will be based on the achievements of its people as they grow into existing and new roles as their career progresses. Look for interesting and fulfilling opportunities for people. These are key to keeping people motivated and increases the likelihood that they will stay with a company and not look for roles elsewhere.
5. Make succession planning part of wider workplace planning
The Chartered Institute of Personnel Development (CIPD) provides some fantastic resources for helping businesses develop an in-depth workforce plan which done well will help future-proof an organisation, come what may. A wider workforce plan also helps businesses think about future requirements that arise through growth and the need for more people increases.
Think about assimilating long-term succession planning into other strategic activities such as carrying out PESTLE analysis which help determine the impact of external influencers, such as changes to market conditions and the current skills gap which is currently affecting so many businesses.
Using HR software to manage succession planning
It's important to record all information related to a succession plan and make this available to senior managers and HR practitioners within a business. Using a dedicated HR management software system like Breathe which includes document management functionality can go a long way towards eliminating time-consuming manual admin related to planning and recruitment. This can help facilitate the roll-out of an effective succession plan and ensure it is a success.
In the time of the 'Great Resignation' time is very much of the essence when it comes to filling roles left vacant by the departure of employees. It is those companies who are best prepared and most organised with their succession planning who will succeed in filling key roles quickly, efficiently, and ahead of their competitors.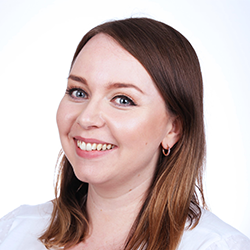 Author: Aimée Brougham-Chandler
Aimée, Breathe's Content Assistant, enjoys delving into HR topics. An IDM-certified Digital Copywriter as of February 2023, she's loved guiding readers to solutions with her writing for over 2 years.
Posted on 26 January, 2022
Recruiting Talent
Back to listing