The term PESTLE analysis was first coined by Harvard professor, Frances Aguilar, a US academic with expertise in business and organiational strategic planning. The acronym PESTLE was initially used in Professor Aguilar's 1967 book, Scanning the Business Environment, since then this method of analysis and planning has been adopted by organisations of every size across the globe.
In this post, we discuss what PESTLE means and how it can be used by SMEs as a highly effective means of strategic planning and development, and a powerful tool in terms of effective recruitment and planning. It is particularly useful for identifying external and situational factors which may have an influence on a company. A recent example is the COVID pandemic and the implications this has had for businesses in terms of staffing or their ability to continue trading throughout the lockdown.
Although PESTLE analysis has its roots in marketing, it is very much applicable to HR and people management planning.
The 6 factors of PESTLE analysis
Who should be involved in a PESTLE analysis?
3 PESTLE analysis resoures for SMEs
What does PESTLE mean?
PESTLE is an acronym which stands for the following:
Political
Economic
Sociological
Technological
Legal
Environmental
The 6 factors of Pestle analysis
Political factors
These stem from government policies and the extent to which these and any changes that are implemented have an influence on an organisation or a business. In HR terms, examples include changes to tax rules or employment laws, and the introduction of new rules with which a business must comply.
Economic factors
These relate to the wider national and in some cases, international economic conditions. A recent example here is BREXIT which has impacted some businesses more than others. These could include the cost of raw materials or the practicalities of trading across borders. As far as HR is concerned, staffing is the obvious example, especially in industries such as hospitality and agriculture which rely heavily on employees from overseas.
Sociological factors
Sociological factors take into consideration the attitudes and evolving views and needs of a company's people. This aspect of a PESTLE analysis is all about understanding people and identifying any trends which could influence their attitude towards an employer and their engagement.
For instance, the COVID pandemic has seen an increase in flexible and hybrid working practices and in some industries this is now expected to become the norm and is highly valued by employees and candidates.
Technological factors
More businesses than ever before are embracing technology and using as enabler of productivity which provides a competitive advantage. This versus relying on time-consuming manual processes and procedures. For example, business management systems like Breathe's HR software which automates HR administration, freeing up people's time, which can then be spent on other activities which generate value for a business.
Cloud computing is another example. The pandemic has accelerated the adoption of cloud-based communications systems like Microsoft Teams and Zoom which have been key to helping dispersed teams to collaborate from wherever they happen to be working.
From an HR perspective, an understanding of the benefits of technology and how these enable people to work effectively and to the best of their ability has never been so important. Assessing what technical tools are available or are in development is now as much as a priority for HR as it is for IT.
Legal factors
In the context of people management, there is some crossover here with political factors. Employment law evolves over time and HR practitioners need to understand how changes will affect their policies and practices.
A recent example is the announcement by IKEA and several other companies that they are planning to reduce Statutory Sick Pay (SSP) for unvaccinated employees who need to self-isolate. This raises many questions from a legal and HR perspective which needs to be taken into consideration and requires careful planning.
Environmental factors
These relate to a business' impact on the environment and its ecological footprint, both locally and beyond. Increasing numbers of businesses of every size are prioritising sustainability and Corporate Social Responsibility (CSR) and there is a growing body of evidence that this is also a very strong priority for employees.
People want to work for socially responsible organisations and HR needs to communicate evidence of strong social and environmental values to a company's workforce and new candidates who are considering joining a business.
How to do a PESTLE analysis
Every effective PESTLE analysis begins with planning, with all contributors setting out what their goals are in terms of the areas where they want to increase their understanding. Assimilating a list of questions at this stage is very important, as is identifying the need for third-party expertise if necessary.
The first recommendation for producing a PESTLE analysis findings report is to keep things as simple as possible. Drawing together research findings from different sources may take time and the efforts of multiple people.
Create a document which sets out each of the six categories and ask contributors to file their findings and their interpretations of these under each of the headings.
Once the findings have been collated, the analysis begins and the insights these bring can be turned into HR plans that bring value to an organisation.
In times of change – such as the last two years – it is recommended that businesses conduct a PESTLE analysis on a regular basis, perhaps as often as once every six months.
Who should be involved in a PESTLE analysis?
Ideally, a PESTLE analysis will bring together the thoughts and opinions of multiple people inside and outside of an organisation. It may require consulting people with expertise in particular areas which are outside the knowledgebase of people within a company.
For instance, interpreting the implications of government policy and employment law changes may require analysis of research findings by lawyers or employment law experts.
Although a company could conduct a PESTLE analysis on its own, it's important to gain as wide a set of opinions as possible. If there are any doubts in interpreting research findings, this indicates the need for third party expertise.
Breathe's network of HR consultants and employment law experts is a useful starting point for finding people who can help you understand PESTLE analysis results and develop these into strategic and tactical plans.
3 PESTLE analysis resources for SMEs
The Chartered Institute of Personnel Development (CIPD) provide an excellent factsheet which explains how HR practitioners should conduct a PESTLE analysis. They also provide a template for setting out the results clearly and making them straightforward to understand and turn into actionable plans.
The Pestle analysis website provides a number of resources, including a very insightful guide which talks about the analysis as part of an organisation's wider HR management and planning activity. This is a great resource for anyone planning to use PESTLE analysis on a regular basis and as an effective change management tool.
Finally, the Society for Human Resource Management (SHRM) have published a very useful article which explains the rational for using PESTLE analysis and how this relates to HR in the wider context of business operations and performance management.
Final thoughts…
Depending on the nature of a business, its complexity and the size and demographics of its workforce, conducting a PESTLE analysis can be straightforward or complex. The main advantage of the model is the simplicity of its framework for understanding the influence of external factors on a business.
For sure, a PESTLE analysis isn't designed to understand internal factors within an organisation, but it can help businesses navigate changes over which they may have very little influence, but which nevertheless have an impact on HR policy and practices.
A PESTLE analysis can be a highly useful tool for helping future-proof a business both in the short and long term and developing the skills of people within an organisation, in terms of how they react to external change and manage its implications.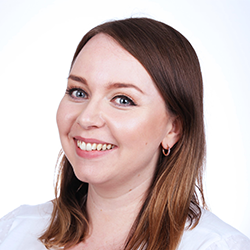 Author: Aimée Brougham-Chandler
An IDM-certified Digital Copywriter as of February 2023, Aimée is Breathe's Content Assistant. With a passion for guiding readers to solutions for their HR woes, she enjoys delving into & demystifying all things HR: From employee performance to health and wellbeing, leave to company culture & much more.
Posted on 12 January, 2022
in Performance and productivity
Performance and productivity
Back to listing