Whether you're running an insurance brokerage or a builder's yard, good health and safety is a vital part of any organisation.
While regulation specifics vary depending on your business and industry, to avoid fines and help ensure you're taking good care of your people's health and wellbeing, make sure you stay up to date with Health and Safety at Work Act 1974. We've broken it down to the basics. (Don't worry you can thank us later.)
Legal implications of Health and Safety at Work Act 1974
The main health and safety laws are enshrined in the Health and Safety at Work Act 1974 (HSWA). To avoid heavy fines from health and safety breaches, it's vital that HR consultants, line managers and SMEs regularly check legislation revisions and updates to ensure that they stay on track and in the HSWA's good books.
The HSWA places a wide range of duties on the employer to protect the health and safety of their:
workers and direct employees;
temps and casual staff;
sub-contractors and freelancers;
clients and partners; plus
visitors and the general public when they're on the business' premises.
Employers have a duty of care to take all steps "so far as is reasonably practicable" to protect anyone connected to their business.
Alongside the HSWA regulations, you'll find government-issued guides and codes of practice that details responsibilities, covering everything from heavy lifting to control of hazardous substances.
The Health and Safety Executive was set up under the HSWA to ensure the provisions of the Act are met and there is a risk of fines and criminal penalties if the law is breached.
Employer's are responsible for providing a safe workplace
Health and safety in the workplace is a joint effort. Employees have a degree of responsibility too. But, as an employer it's your job to ensure your workplace is safe for your staff to operate in.
This effectively means you need to make sure your workers are protected from anything that could cause them harm or injury at work.
Employers need to control workplace risks and take all reasonable steps to eliminate or minimise them. This means regularly:
undertaking risk assessments;
providing essential information about the risks; and
ensuring there is adequate instruction and training for how employees and managers can deal with those risks.
If you run a factory, this could mean providing the right safety equipment and training for operating machinery as well as putting procedures in place to control and monitor the use of any hazardous substances used in the course of your business.
In an office, we're more likely to see guidelines for ensuring emergency exits are marked and that staff know what to do in the event of a fire or accident.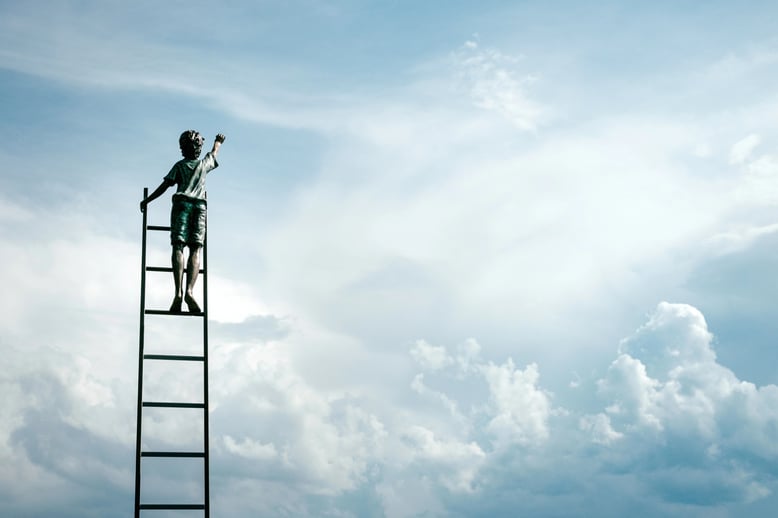 Learn why health and wellbeing is key to business success
Employer's responsibility for employee health and wellbeing
An employer's duty of care doesn't just apply to safety. It includes all aspects of their health and wellbeing, including mental health. As well managing day-to-day risks, check that your staff are:
not working excessive hours;
protected from bullying and harassment;
free from discrimination ; and
aware of who to turn to when raising any concerns.
From our research, it's clear that the writing is really on the wall.
The Breathe Sick Report 2019 found that more than half (55%) of employees admit to having worked through their lunch in the last month and half (50%) worked outside of their normal hours.
Keeping a grip on these issues isn't just a legal duty, but also great business practice. There is a strong argument for supporting employees as much as you can to improve productivity as well as reduce staff turnover, sickness absence and presenteeism.
Richard Holmes, a partner of The Working Health Company, told a conference on health and wellbeing in 2017 suggested employees could gain almost a day week in terms of productivity if employers focussed on health and wellbeing.
And in another 2018 poll, an overwhelming 97% of decision-makers agreed employee happiness leads to greater productivity.
How bad health and safety can affect your business
If your business' health and safety regime is poor, you're at risk of breaching HSWA legislation as well as seeing more absences from staff illness.
Severe breaches can lead to serious injury, illness or even death. Aside from the horror of such scenarios, you as an employer, could be held liable for the breaches and fined or even face a jail term. The long-term effects on a business can include:
hefty legal costs;
expensive insurance premiums;
reputation in ruins;
drops in revenue; and
even closure.
Examples of poor health and safety at work
A food manufacturer in Telford was fined £10,000 and ordered to pay £5,614 in costs after a cleaner's fingers were severed when he tried to pull a piece of raw potato from a pipe. An HSE investigation found the guard on the machine had not been properly maintained.
An energy company had to pay more than half a million pounds when a worker fell to his death from a power station in Wales. The HSE investigation found a large open walkway had been left unprotected after floor gratings had been removed and that inadequate precautions were taken to protect staff working in the vicinity.
Safeguard with software
We're here to help managers like you manage your people the right way. Ensure you stay on track with legislation and know who in your team has read what with our Employee Document feature. Simply upload the document, select the team and employees who need to read it and let us do the rest.
Need more information? Our dedicated customer service team are here to help. Sign up for your free trial using the button below and start safeguarding your business now.
Posted on 4 June, 2019
By Rachael Down
Health and wellbeing
Back to listing