Chances are, you've heard the term SaaS in a range of contexts – SaaS HR software for example. Increasing numbers of businesses are moving towards SaaS applications because of their adaptability and budget-friendly credentials, but what else do you know about SaaS software?
How is SaaS different to traditional software licenses?
What is SaaS?
SaaS is a cloud-based distribution model for software. It's an acronym for 'Software as a Service'; the software is hosted by a third-party provider, accessed by users over the internet and is usually sold as a subscription-based service.
Well-known examples of SaaS include Office 365, Google Apps and Netflix. SaaS covers an enormous range of industries and functions, our software – Breathe – is a form of SaaS HR software.
How is SaaS different to traditional software licenses?
SaaS is different to traditional software in several ways:
Payment & ownership differences
SaaS is owned, managed and delivered by a third party (such as Breathe). You access the software through the internet and pay a subscription to use it. This makes it easier to budget for. Typically, you'll pay a subscription rate depending on the number of users instead of a large up-front cost as you would in the case of traditional software.
In contrast, traditional software - also referred to as on-premise software - is installed on the customer's own servers and downloaded to a set number of computers depending on the number of licences the customer has paid for. Because on-premise software is expensive, it's often limited to only a few users which can limit its potential.
Installation & maintenance differences
In the case of traditional software which is centrally installed, users must regularly maintain and upgrade it. This can be expensive and complex – often needing an IT professional to manage upgrades. In contrast, SaaS updates are automatic and centrally managed. If users have a problem with their software, then a call to the provider's helpdesk is usually enough to sort things out.
SaaS software is location independent, on-premise software isn't
SaaS software can be operated from anywhere – users don't need to be in their workplace to use it, they simply need an internet connection. This makes SaaS perfect for remote working. However, because SaaS software relies on an internet connection, employees are limited by the reliability of their internet connection. In comparison, traditional software can only be accessed centrally which makes it less flexible. However, this does mean it's not reliant on internet speeds and bandwidth challenges.
You can try SaaS before you buy
Because SaaS is so easy to access, it's possible to trial the software before committing to it. This is more difficult with traditional software.
Data security is simpler with SaaS
Data security can be an extra burden for SMEs. Which is why SaaS software is so helpful. By storing data in a centrally managed cloud, the data may be more secure with a third-party SaaS vendor than it is if managed in-house by your own IT team. Breathe, for instance, is hosted in Amazon Web Services' ISO 27001 certified datacentres. This accreditation is only awarded to managing hosted providers who can demonstrate the security of their systems.
Why use SaaS HR software?
SaaS HR software from Breathe helps make HR admin and rota scheduling easier. Here's how:
It helps you and your team manage everyday tasks which would otherwise need multiple spreadsheets, documents and forms such as recruitment, performance management and holiday management.
SaaS HR software helps you stay on top of your talent and retain your most valuable employees by making it easier for you to access important data and analyse employee performance.
Using an HR SaaS can help you supports a collaborative culture helps you keep employees engaged; a key contributor towards increasing productivity.
The best SaaS HR software has been developed with the end user in mind. Breathe is easy to use and embed within a business.
Breathe is flexible and subscription-based. This means it's easy to scale your usage up or down in response to business growth or seasonal fluctuations in employee numbers.
Breathe is hassle-free, reliable and secure. The burden of security, availability, and performance lies with Breathe, not with you and your business.
Interested in learning more about how Breathe can help make business simpler? Find out more about our free trial here.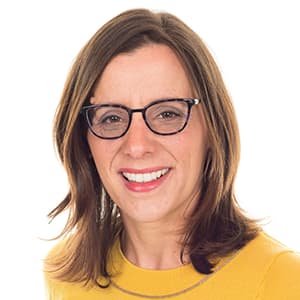 Author: Laura Sands
Laura is a writer who enjoys getting into the detail of subjects and sharing that knowledge with snappy, interesting content. When not typing away, she enjoys walks in the woods and curling up with a good book and mug of something hot.
Posted on 2 September, 2020
By Laura Sands
Business Process
Back to listing