Dismissing staff, or as it's more commonly known – giving someone the sack - is something most SME owners will need to do at some point. The question is, how do you go about it sensitively, fairly and legally? And can creating a formal dismissal procedure really help you manage the process?
Why does a dismissal procedure matter?
What is a dismissal procedure?
What constitutes a 'fair dismissal'?
How to dismiss an employee fairly
Who can decide to dismiss an employee?
The opportunity to appeal against dismissal
How do you calculate an employee's final pay if they're dismissed?
Why does a dismissal procedure matter?
Following a dismissal procedure is about much more than staying on the right side of the law.
Creating and following a dismissal procedure that's fair and respectful will show employees that you're committed to doing things the right way. This in turn helps create a culture of trust and respect within your business.
What is a dismissal procedure?
A dismissal procedure or policy spells out the process involved in dismissing a member of staff. Your procedure doesn't have to be complicated – far from it- but there are specific rules you must obey.
What constitutes a 'fair dismissal'?
Legally, there are two elements that contribute towards a fair or unfair dismissal. They are the reason for dismissal and the way you – as the employer – act during the dismissal procedure.
Fair reasons for dismissal
By law, there are five fair reasons for which you can dismiss a member of staff. These are:
Conduct or behaviour
Capability (or inability to perform competently)
Breach of statutory restriction such as employing someone illegally
An employee refusing to agree to new terms and conditions or the end of a fixed term contract can also be grounds for dismissal
If your dismissal doesn't fall under one of these reasons, it's likely the dismissal would be deemed unfair by an employment tribunal.
Fair dismissal procedure
Should you have a valid reason for dismissal, you must then act fairly in the way you dismiss that member of staff. This means you must investigate the situation fully and follow a set procedure. Failing to do this – for instance, by firing your employee on the spot or stopping their wages – constitutes unfair dismissal.
If misconduct is sufficiently serious, e.g., fraud, dismissal can be instant. This is known as summary dismissal. Even in this situation, you must still follow a fair procedure.
How to dismiss an employee fairly
1. Establish the facts
If you have cause for concern around an employee's behaviour or performance, then you must investigate and find out what is really happening. This might involve holding an investigatory meeting with the employee or collating data. HR software can help you keep track of employee performance and disciplinary issues.
2. Inform the employee of the problem
A dismissal is only fair if you inform the employee of your concerns without unreasonable delay. If it is a disciplinary or performance matter, you should do so in writing. Remember that in most cases the employee should already be aware of a performance or disciplinary problem as a result of ongoing feedback.
Your letter should lay out the grounds for concern and evidence for the employee. You should provide copies of any written evidence or statements with your notification. You should also give notice of where and when a meeting will be held to discuss the problem, and do this in a reasonable time frame.
3. Hold a meeting with the employee to discuss the problem
This is where you discuss the issue with your employee in depth. You should explain the case against the employee and go through the evidence you have collected. Your employee should have a reasonable opportunity to answer the allegations against them, present their case, ask questions and call witnesses. You will need to give witnesses advance warning to attend.
4. Allow the employee to be accompanied in the meeting
Your employee has a statutory right to be accompanied where a disciplinary meeting could lead to a formal warning or disciplinary action. This is usually a fellow worker, a trade union representative or someone employed by a trade union. Your employee must make a reasonable request. What is reasonable will depend on the circumstances of each individual case.
5. Decide on appropriate action
If performance issues or acts of misconduct have been proven, you must decide on a course of action. It is usual to give a formal written warning with a final warning being given if a further act of misconduct or failure to improve performance takes place within a given time frame.
Who can decide to dismiss an employee?
Only a manager with the relevant authority may dismiss an employee. The employee must be informed in writing and told the reasons for the dismissal; when their employment will be terminated and what the appeal process is.
The opportunity to appeal against dismissal
Employees have the right to appeal if they believe their dismissal was unfair or unjust. They can choose to appeal to you directly or through a tribunal. If you do not have an appeal process set up, your employee can get help from Acas to go through 'early conciliation'.
How do you calculate an employee's final pay if they're dismissed?
Whatever the reason for dismissal, the employer is legally responsible for calculating and providing the correct final pay to dismissed employees.
In most cases, you can do this by breaking down their pay into weeks and then days before working out how many days they have worked in that pay period. You can read our guide on calculating final pay here.
It may be helpful to get professional HR support when creating a dismissal procedure and an appeals procedure. Visit our directory of HR partners to find a professional who can help you protect your business and treat your team fairly.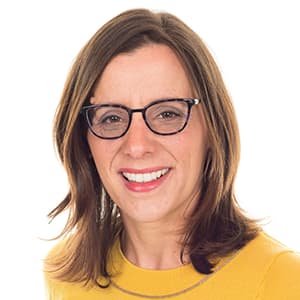 Author: Laura Sands
Laura is a writer who enjoys getting into the detail of subjects and sharing that knowledge with snappy, interesting content. When not typing away, she enjoys walks in the woods and curling up with a good book and mug of something hot.
Posted on 11 January, 2021
By Laura Sands
Business Process
Back to listing