It's easy to measure business performance. But company culture? Not so easy. Perhaps that's why organisations large and small shy away from measuring their company culture. After all, if the sales are coming in and the profit figures are stacking up, then surely all's well.
Maybe, maybe not. Without monitoring how your company culture is faring, it's difficult to get a sense of how the ground lies. What's more, if you're investing in company culture, you'll want to know you're getting a return on that time and money. Why spend money and hours on something that's having a limited or detrimental effect?
Why is it important to measure company culture?
How can an SME measure company culture?
Three ways to measure your company culture
What to do once you've measured your company culture
Why is it important to measure company culture?
Company culture affects many of the intangible things people enjoy – and don't enjoy – about coming into work. From the quality of your office chat to the chances of the boss making the tea, culture informs the way a group of people behave in an organisation. But it also affects the way your customers experience your business and how much suppliers enjoy dealing with you.
Subtle changes in the way your culture operates affect a lot, from sales figures to staff retention. You can view these movements as a signal of business health. And armed with that knowledge, you can choose to act.
How can an SME measure company culture?
But how should SMEs measure company culture? There are many perspectives, but it's agreed that culture is not fixed. Company culture evolves and fluctuates according to the people in the business, the attitude of senior staff and even your premises.
And that's a good thing. Because it means you can measure your company culture over time and take steps to evolve it.
Three ways to measure your company culture
1. Review your culture internally
Self-assessments are relatively fast and cost-effective and can be carried out in a variety of ways.
Ask your employees how they see your company culture
Running a blend of in-depth employee surveys and short, sharp pulse surveys will give you an indication of the prevailing culture in your business. You can use this information in two ways. First to get a sense of the current culture climate, and second, to understand how your culture has evolved over time.
Ask yourself and other senior leaders about culture
It's easy to forget that you and other senior leaders experience your company culture too. Take advantage of an externally created culture scoreboard to get a view on culture from a senior leader's perspective.
Be sure to use internal reviews with caution; it can be easy to excuse certain answers and results and create the results you want to see. For this reason, it's best to use this method alongside other types of measurement.
2. Review your company culture from the outside
Customers and suppliers see your company from a different perspective and will have their own view of your culture. They also experience the impact of your culture. Factors such as how quickly suppliers get paid, the attitude of staff when dealing with customer complaints and even the appearance of frontline staff say a lot about a company's culture.
External reviews don't need to be an in-depth, full-scale survey. Calling individual customers or suppliers and asking them for their feedback on certain points creates insight you'd otherwise not get. And remember you can always add culture-related questions to customer research you might run.
3. Review KPIs
Studying a series of simple metrics will help you measure your company's cultural evolution and understand how certain initiatives affect its development. The most effective combination of KPIs includes a mix of leading and lagging indicators.
Leading indicators help you predict the way in which your culture is developing. They could be something as simple as the number of weekly 121s your managers hold or how many employees viewed a company-wide webinar. As an example, you can reasonably expect employees who have had regular 121s to be more engaged and feel more supported. If these indicators slip – for instance, a manager has been off sick and their team have missed several 121s, this will impact company culture, even if temporarily.
Easier to measure are the lagging indicators which tell you how past activity has impacted your business. This might be employee turnover, absence rates or performance review ratings. Customer returns, the number of careline contacts and even store-specific sales rates are other lagging indicators that you may choose to measure.
Creating a scorecard of these metrics to review alongside your other inputs will give you a rounded view of your culture as it stands.
What to do once you've measured your company culture
Having collected and analysed this information, you can review your company culture against your culture goals and act on the learnings. It's best to measure your culture regularly so you don't risk missing out on early warning signs that you could otherwise action.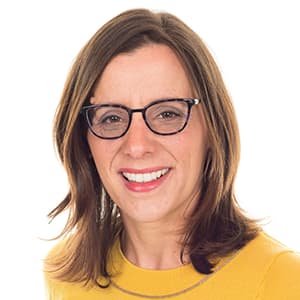 Author: Laura Sands
Laura is a writer who enjoys getting into the detail of subjects and sharing that knowledge with snappy, interesting content. When not typing away, she enjoys walks in the woods and curling up with a good book and mug of something hot.
Posted on 30 December, 2020
By Laura Sands
Company Culture
Back to listing