For this special guest blog, we're pleased to welcome Alison English from You HR Consultancy who shares her expertise in redundancy management.
The business world is currently facing some of the most extreme challenges in living memory. We are all navigating this new way of life together and businesses are having to adapt at a rapid rate to ensure their future and survival. Although many changes will be difficult, there may also be opportunities to make some that create sustainability and build a greater sense of trust within a company's workforce.
Unfortunately, there will be losses, with a need to make employees redundant. Redundancy can be one of the most distressing events an employee and employer can experience. So how can we make change for good in this scenario?
The importance of sensitivity and empathy
The importance of sensitivity and empathy
Difficult decisions need to be made when identifying a genuine situation where redundancies are unavoidable. Equally difficult is the impact felt on someone who receives the news that they are being made redundant. is a critical stage that requires the most sensitive handling. Empathy and understanding are just as important as, the application of a fair and legally compliant redundancy management process.
It's also important to consider the morale of your remaining workforce who despite being bystanders of redundancies will still be affected by changes and the departure of colleagues.
Each circumstance is rightfully unique, and, therefore, requires a unique and dignified approach to be applied, using a robust process at its core, to achieve the change needed. At this stage, no one can be certain of the destination of change, and there is opportunity to be had during this uncertain period.
Very often, people don't fear change itself but will fear the unknown and the uncertainty. Opportunities arise when positive steps are taken to clarify the situation. Such opportunities can only be recognised through collaborative engagement, constant communication, and involvement in working through the change together. Alternatives may arise through innovation that you have not yet considered.
As a business leader in situations where redundancies are a consideration, there are several steps that should be taken to ensure the best possible outcome is achieved for all. It's also important to consider the morale of your remaining employees who may be bystanders of redundancies but will still be affected by changes and the departure of colleagues.
Planning the process
Prior to embarking on managing any change where redundancies may be required, it is imperative that employers understand their obligations.
As a starting point, capture it in written form including:
The reasons that have driven you to consider making redundancies

What is the impact on business?

How will processes best be applied and what support is available?

Who will be affected, why and when?

Are there parameters you need to work within that are set out in terms and conditions (contract) of employment?
Formalising your consultation
Building this audit of your 'as is' position is crucial to be able to map out the steps of change your desired result needs to be achieved.
It is essential to keep in mind, that the change and actions arising are business driven and are not emotive. It is only natural that all affected (directly or indirectly) will see the situation as an unfortunate one, especially when announcements are first made (formalising your consultation). It is vital to strike a balance when communicating your 'as is' position and what needs 'to be' and how the positives will be gleaned from this business decision needed to preserve your business and its continuity.
The right approach will drive transparency, openness and trust, fundamental components when faced with uncertainty such as change and will help in managing the reactions that may arise as the change is clarified.
There is often a misperception that consultation is not required prior to making an individual redundant. Having this mindset will expose you and your business to great risk to an employment tribunal claim.
There are different rules that need to be applied in your process to follow, depending on how many redundancies are being proposed. Where available, seeking advice from a Human Resources (HR) specialist that specialises in change management is always advisable to not only ensure you fulfil your statutory obligations as an employer, but also to ensure that your change is managed successfully, seamlessly and ultimately the right outcome is reached for all.
Communication is key
Conveying the key messages consistently and clearly in your written communications as well as verbalising the change, both in words and behaviour, is important. Allowing employees to psychologically prepare for what is to come (advance warning) when preparing to launch your consultation will give time to understand what is being said. Events leading up to this point should minimise any reaction of being shocked, for example. If you are practising good communications and engagement with your employees already, they will probably know your business position, and, therefore, such news will not be of surprise.
Assuring all that communications will be ongoing throughout the process is critical as once the announcement has been made and the feelings of shock set in, so will feelings of fear, possibly even anger – the emotions that naturally come with the unknown. Taking care to gauge where people are at will help you in applying the balance of empathy and understanding when reiterating the business reasons for the change. Sometimes key messages need to be delivered multiple times or in multiple ways to ensure acceptance and to reach commitment of the change journey that you need to go on together.
Reminding all of their value to the company will be beneficial and this will help those at risk of redundancy to know their worth and to start identifying how this can be applied when considering alternatives to redundancy, in response to consultation, and/or in preparing to search for their next venture.
As you prepare to conclude your consultation, you should have met with the employees affected by change at least once before your consultation is concluded and final redundant decision is confirmed. Maintaining your audit throughout consultation is crucial, and particularly during your meetings held as well as getting agreement from those in attendance to your meetings that accurate records of the meeting are captured.
Once you conclude your consultation, any process to select those for redundancy, if you have more people 'at risk' than posts that you need in your structure moving forward, needs to be managed and communicated well, fairly, consistently and constructively. Maintaining communications with your wider workforce will be key throughout, to be supportive to their colleagues directly affected by the change, and also in being assured the right process is being applied for the right reasons and how this supports your future business plans and vision that they will be a part of progressing, post the change being introduced.
As redundancies are confirmed you should be ensuring that certain areas are clarified in your communications:
Confirmation of why the redundancy will proceed, or not as the case may be

An individuals' right of appeal

Any alternatives to redundancy, such as redeployment into a suitable job

The ongoing support they will receive
Supporting outgoing employees
From the outset, companies should have a plan in place to ensure employees have adequate support mechanisms available to assist during a redundancy process in its entirety. This is to assist at a time when employees feel particularly feel vulnerable. Support will be invaluable in managing the emotional impact constructively and assist in identifying the positives, particularly where an individual sees a job as part of their identity and needs to identify how this will be replaced and meet their needs and fulfil their loss.
Using an HR specialist that can offer outplacement support to aid:
Assistance in creating a robust CV, by reassessing their career and life goals, and maximising on aligning the prospective opportunities available. Setting realistic goals of progression when job searching and how to foster their wellbeing, especially their energy and resilience, given the supply of candidates overwhelming the demand in the job market right now. Perhaps alongside this, ensuring the individual has financial support to manage their circumstances efficiently and effectively.

Identifying possible external vacancies through their established network and experience of job searching, including other support groups and resources available (search engines, agencies, social media, websites of targeted businesses that are actively recruiting) and encouraging individuals to expand their own network, especially in their area of specialism and have a planned approach.

Determining strengths, areas of development in knowledge, skills, experience and abilities, providing interview training and preparation for those who have not been in the job search market for a long time, creating a personalised SWOT (strengths, weaknesses, opportunities and threats).
The above support can provide great career coaching and practical transitional steps for your employees.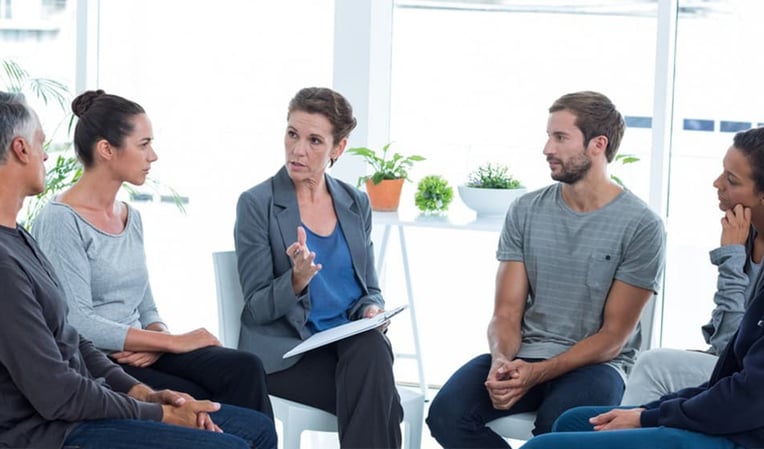 There are obligations as an employer that you need to fulfil when allowing reasonable time off for interviews and you may also want to consider, if redundancy payments are large, giving access to a financial adviser. It would also be helpful for you to agree or give a flavour of the factual reference you will provide to potential new employers.
The knowledge and expertise of an HR specialist can assist managers in managing the process, including communications to employees and any other stakeholders – payroll when managing final redundancy and other payment calculations, drafting your 'as is' case for change', ensuring your audit is maintained throughout, drafting letters and supporting with selection and any appeals, as well as in general, answering any questions from employees. Most importantly, proactively being prepared to mitigate any risk and manage any issues that arise for you or your business.
Redundancy can feel isolating and as a business leader making the decisions it can feel like a lonely place to be, so having an independent confidant onside for you as well as your employees is a consideration that is worth progressing. You owe it to yourself and to others to manage change for your business in the right way and to do it well. Employers owe themselves as well as their employees a care of duty.
Planning for the future
It is essential that you plan properly for how the business will operate once redundant employees leave and communicate your future vision to all employees who are continuing on your journey with you. Reflect on the experience together, and maintain communication, engagement and nurturing with understanding, to ensure that the change impact is sustainable and you have a single line of sight amongst you all of what needs to be achieved in the short, medium and long term.
Additional resources
We are available to guide and assist you to positively manage any redundancy situation to ensure you do it right and do it well. Let us at You HR Consultancy demonstrate what we can do for you. As our strapline states "it's all about the people".
To learn more about the best practices covered in this article, please read the statement recently produced by ACAS (the Advisory, Conciliation and Arbitration Service), CBI (the Confederation of British Industry) and TUC (Trade Union Congress) for employers. This lists the five principles that should be followed.
Author: Alison English, Marketing Coordinator, You HR Consultancy
Posted on 14 October, 2020
By Alison English, Marketing Coordinator, You HR Consultancy
Business Leadership
Back to listing