As much as the UK's SMEs are doing everything they can to weather the COVID-19 storm, selecting employees for redundancy is something many leaders can only avoid for so long.
No business owner takes the decision to make redundancies lightly. However, once all alternatives have been thoroughly investigated, there may be no other option. Furloughing people isn't possible for every business.
When choosing employees for redundancy, it's vital for employers to follow the stringent procedures set out by the Government. This helps avoid accusations of unfair dismissal which could potentially lead to an employment tribunal.
In this article, we summarise some of the main criteria for selecting employees for redundancy. Doing so as part of a structured plan should minimise disruption and help business owners treat their team members fairly and legally.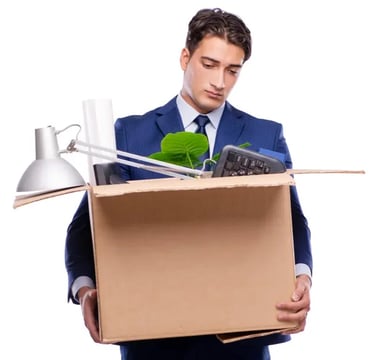 Voluntary redundancies

In uncertain times, few employees wish to take voluntary redundancy. However voluntary redundancy may be appropriate in some circumstances, so it's worth investigating this option. It may mean you avoid having to choose employees for compulsory redundancy.


Three steps for selecting an employee for redundancy

1. Identify where cuts are needed and the number of redundancies necessary
When selecting employees for redundancy it's important to decide the area of the business in which cuts need to be made. For example, there may not be enough work to keep on three full-time sales staff when one would be sufficient.
This judgement needs to be made for genuine business reasons and helps determine who to include in your redundancy selection pool.


2. Determine 'the pool'
A redundancy selection pool is the list of all employees who fall within the category outlined above. In many cases, the pool of staff to choose may seem obvious. In the example above you may just include the three sales staff in a redundancy pool.
However, your redundancy selection pool should not be confined to those currently occupying those roles but should include everyone capable of doing that work.
If the post being made redundant is unique it may not be reasonable to form a redundancy pool but rather focus on an individual employee.
If an entire business is closing down, there is no need to determine a pool or follow a formal redundancy selection process.
3. Set clear and objective criteria
When deciding on the selection criteria you must be objective and base it on factors that can be proven. This list of criteria forms your redundancy scoring matrix, also known as a redundancy selection matrix.
This list of carefully selected criteria helps you choose who to make redundant from your pool of employees. These criteria are then shared with employees and explained.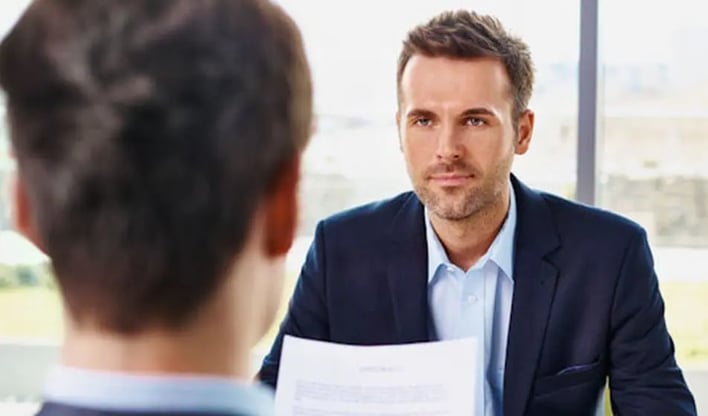 As well as being objective, it is important to choose criteria that will help you keep the best workforce after redundancies have been made.
Losing your best staff in order to make financial cuts will harm your company. Construct your redundancy selection matrix to keep hold of necessary skills and experience.
Assessments should be carried out by a line-manager who has direct knowledge of your employees' work. They should ensure the redundancy selection criteria are applied fairly and consistently.
It's vitally important to avoid discrimination; for instance, penalising against someone based on absences or attendance issues related to disability, pregnancy or parental leave.

Calculating redundancy pay

Once you have selected a member of your team for redundancy, it is important to calculate their statutory pay and settlement quickly and accurately. You can use our own redundancy pay calculator free of charge.



Maintain accurate records

Keeping accurate records about each stage of the redundancy process is not only good practice but will help you deal with potential future disputes more easily.
The CIPD recommends that organisations store redundancy records for at least six years. These records should relate to each employee and include all correspondence between yourself and that employee.
Instead of storing this information in multiple locations or filing cabinets, it's easier and more secure to store them in a single HR management system like Breathe. Then, should you need to access the details, you have fast, easy and centralised access to employee records and audit trails whenever required.
Getting started with an HR management system is easier than you might have thought – our free 14-day trial lets you test the waters risk free.


Further help from Breathe's Partners

This article is designed to act as a simple guide to selecting employees for redundancy, but it's important to remember that the way in which the redundancy process is conducted is extremely important.
Therefore, to avoid problems we recommend you seek help from legal and HR experts.
Breathe are partnered with more than 500 HR professionals. Our partner directory is a great starting point if you're looking for local support when selecting employees for redundancy.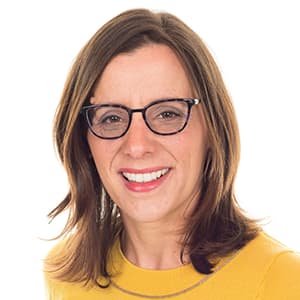 Author: Laura Sands
Laura is a writer who enjoys getting into the detail of subjects and sharing that knowledge with snappy, interesting content. When not typing away, she enjoys walks in the woods and curling up with a good book and mug of something hot.
Posted on 5 November, 2020
By Laura Sands
Business Process
Back to listing