With the UK economy facing significant economic challenges, it's no surprise that an ACAS study found that nearly 1 in 5 employers are expecting to make redundancies over the next year.
And whether or not redundancies are on the horizon for your SME, it's important to know the law. That's why this post looks into the length of the redundancy consultation period for UK employees and the redundancy notice period.
In this blog, you'll learn how to follow the proper procedure and handle redundancies of all sizes.
Here's what's in store:
How long is the redundancy notice period?
What is a redundancy consultation period?
A redundancy consultation period is the time allocated for team conversations and meetings before formally agreeing to the redundancies.
Within this time frame it's important for you and your team to discuss:
Who's likely to be affected

What redundancies you need to make

Why you need to make them

How you're going to choose staff for redundancy
Important things to know for redundancy-consultation periods
If you're making more than 20 people redundant within a 90-day period, then you have a statutory duty to hold collective consultations with your staff.

Even though there currently aren't any set rules for teams below 20, it's wise to hold consultations and understand your people.

Speak to your people. Communicating during the redundancy-consultation period is important because:




1. Everyone deserves to know where they stand.

2. If things do turn sour, you could risk appearing unfair in front of an employment tribunal. For example, if a claimant can prove you failed to consult them during a period before their redundancy, you're then at risk for hefty tribunal fine.

It's typical best practice to hold a collective consultation followed by individual meetings with affected staff.


How long is a redundancy consultation period?
For 20-99 redundancies
If a company needs to make 20 to 99 employees redundant, the employer must allow for a minimum 30-day consultation period.
For 100+ redundancies
For 100 redundancies or more, this jumps to 45 days prior to dismissal.
For less than 20 redundancies
If you're a small business looking to make less than 20 people redundant, there's no minimum time for a consultation. However, the law says it must be considered "meaningful" or the redundancy could be considered unfair.
20+ redundancies - important info
As well as adhering to the minimum periods, you'll need to notify the Redundancy Payments Service before any consultation starts.
You'll also need to consult with trade union reps, or elected employee representatives if your staff don't belong to a trade union.
The redundancy notice period: what you need to do
Once a consultation has taken place, you'll need to provide redundancy notice. The length of the redundancy notice period depends on how long someone has worked for the company.
1 month and 2 years = 1 week's redundancy notice

Between 2 years and 12 years = 1 week's redundancy notice for every year they have worked for you

More than 12 years: 12 weeks' redundancy notice
Key actions
Remember to provide termination notices. Here, you'll need to clearly state the agreed leaving date and provide redundancy notice once the consultation period is complete.

The periods we outlined above are the statutory minimum an employer must give to be compliant by law, so you can increase the redundancy notice period if you want to.
You'll also need to pay those you are making redundant throughout their notice period. This can be offered as pay in lieu of notice if this is included in their terms of employment.


Use our FREE redundancy pay calculator

Redundancy consultations: what to do
Even if you're considering dismissing less than 20 employees and have no statutory duty to hold a consultation, it's still a good idea to do it. Redundancy consultations are a way to have open conversations with your employees and their representatives, and can have a positive outcome.
In any redundancy consultation, you'll need to:
Inform staff why they are being made redundant and look at any alternatives to redundancy such as restructuring, retraining or offering revised conditions if that is appropriate.

Allow employees to express their views and feel heard. Uncertainty and fear are normal with any type of change and it's important to show sensitivity towards others feelings and circumstances.

Make sure you consult with each individual who faces redundancy, regardless of how many people you need to let go,
What you need to communicate to your people
If you're making redundancies, you'll need to explain - in writing:
the reasons for the redundancies

the numbers involved

the departments and areas of the business affected

how redundancies have been selected

how you're going to carry out the process, and

how you'll calculate redundancy payments

.
Top tip: If you haven't already, we recommend you create a redundancy policy. This is a useful addition to any employee handbook, which you can keep safe in your company documents within Breathe.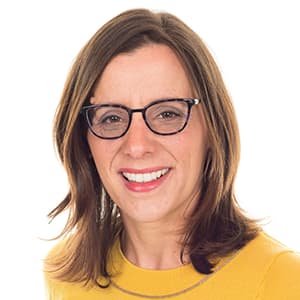 Author: Laura Sands
Laura is a writer who enjoys getting into the detail of subjects and sharing that knowledge with snappy, interesting content. When not typing away, she enjoys walks in the woods and curling up with a good book and mug of something hot.
Posted on 21 November, 2022
By Laura Sands
Business Process
Back to listing