Only 5% of charities currently safeguard their volunteers and business people-admin through software as a service (SaaS).
That leaves a massive 95% of all UK charities who are missing a trick and have yet to implement an HR volunteer and charity-worker management system. Join over 1,000 charities who use Breathe to manage their people and data, we'll explain why software saves time and money.
Why charities need software:
Protect against GDPR and data-breach fines
Safeguard volunteer information
Securely store all documents and company files
Effortlessly manage expenses
Save time on people admin
Integrate with Rotacloud and payroll
Protect against GDPR breaches:
It's great to see that many charities are already clued-up on UK data protection laws and proactively enforce strict procedures to protect their beneficiary and donors from breaches.
We've found, however, that when it comes to their own employee and volunteer data, it's a different story, with many office and HR managers unaware of the financial implications that could arise.
That's why we're urging all charities that store employee and volunteer information in spreadsheets and filing cabinets to look at software as a service as for a solution to all their people admin woes.
New employee data rights and regulations call for all organisations - including charities and non-for-profits - to understand and implement an HR system or procedure, which safeguards against severe fines, reputational damage and volunteer security.
Effortlessly manage your people
Spend your time with your people, not paperwork.
By automating people admin - by which we mean holiday requests, employee, volunteer and company documents, feedback and performance, sickness and storing it all safely in the cloud - Breathe helps managers guide and lead their team.
For charities, people and volunteer management is crucial. Like most 'for-profit' businesses, they too have strict regulations and face heavy fines for non-compliance. And then there's an added pressure for charities as most staff are volunteers, so finding the time to guide and train their people - whether that be safeguarding, fundraising, caring, psychological assistance - takes a lot of juggling.
"Whether it's through donating, fundraising or just turning up and getting involved, people can show their support in many different ways. Breathe helps us so that we can continue providing vital care to local children with life-limiting conditions and their families. For today. For tomorrow. For the now." - Amber Lilly, Chestnut Tree House
HR people management software helps charities to stay in-line with legislation and on top of all people admin. It's easy and simple to set up too.
Watch our webinar with Charity Digital News and HR Inspire to find out how to mitigate against GDPR breaches.
Integrate your favourite apps
Recruitment, Rotacloud, WeThrive; you want it, we'll do our best to help integrate it onto our software. Find out how here.
Extend the community
Charity work helps to build communities and bring teams closer together. With Breathe, employee and volunteer roles and responsibilities are clearly defined, easy to adjust and simple to navigate. Our employee suggestions tool provides a great platform for showcasing new ideas, organising team socials and gauging project popularity.
We've felt the benefits of charity work too. Each quarter, we offer the team a chance to take part in a volunteering day away from the office.
8 Breathe members from different parts of the company - technical development, partner accounts, support, sales, finance and marketing teams - donned their wellies, grabbed trowels, spades and smiles to help Chestnut Tree House (CTH) transform their garden.
"Charity community days provide a great opportunity to mix with different members of the team and create bonds by giving back. By stepping out of the office and working with nature for those in need, there's so much to gain both personally and professionally."

"It's especially fulfilling if you believe in the charity you are volunteering for. We've worked with charities for years, Rocking Horse, Esteem and Chestnut Tree House are just a few of the local communities we help. That's either through providing people power, software as a solution or financial support." - Michael Redgrave, Dev Manager Breathe HR.

Save time to give time
We've seen first hand that if you save time with software, you can give more to your community and local charities. Check out the next events at CTH and find out how to get your team involved:
7th July 2019 – Love music? Get into the groove and dust off those dancing shoes by volunteering at the South Lodge Big Band event with CTH. Help with much needed-fundraising by selling raffle tickets and providing support. Feel free to stay and enjoy the entertainment.
27th to 28th July 2019 – We love a day at the races. Join us at Hickstead in the dressage arena and help Amber run the CTH stand with tombola and other games.
18th August 2019 – Parking assistants, raffle ticket sellers and friendly faces are invited to join CTH for their Picnic on the Square at the height of summer. Join us and soak up the sun.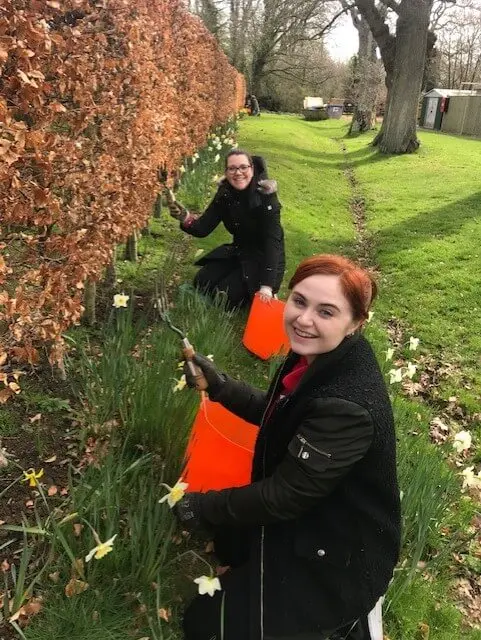 Par-tee time
With golf season in full swing, it's time to treat clients, employees and friends to a corporate day out on the green. CTH are currently open to sponsors for this event, so chip in and put your money where your mouth is. Go on, join the club.
Wrapping it up
Finally, save the date for a charitable christmas combo and kick off the festivities by heading to CTH's Snowman Ball on 26th and 27th November 2019. Get stuck in and gift-wrap the presents for our Giving Grottos. With over 600 to choose from, think lucky dip with community spirit and quality prizes. Each present costs £10 - a fraction of their worth - and will be available for on-the-night purchasing.

We have a great relationship with local charities and are always looking for new ways to help our community and people.
It's good to give. Let's do it more.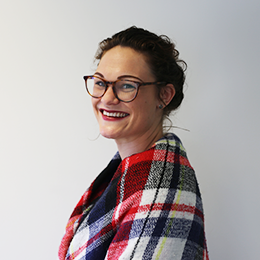 Author: Rachael Down
With a passion for words, Content Specialist Rachel Down, is an experienced communicator with skills in journalism, content creation and web copy writing.
Posted on 12 June, 2019
By Rachael Down
in Breathe News
Breathe News
Back to listing