Hundreds of people start a new job each week in Australia, and many will have joined their new companies on a "probationary" or probation period.
However, the term is used based on an assumption that we all know its meaning. So, what really is a probationary period, how does it work and what are the benefits for the employer and the employee?
What is a probation period?
You can think of a probation period as a trial period of employment. During probation, the employer has a chance to assess whether the new employee is suitable for the role, based on hands-on experience with its responsibilities.
Although the term "probation" is not used by The Fair Work Act 2009, the conditions of the probation must be included in a clause in the employment contract. This may include regular formal or informal check-ins between the employee and their manager to keep an eye on how things are going.
The probation period also allows both sides to terminate the employment if it has not worked out as hoped.
How long is a probation period?
Probation periods can vary in length, but typically last between three to six months. For casual workers and those on casual or zero hours contracts, probationary periods may vary. There is no law covering how long a probation period needs to be.
Can a probation period be extended?
Yes, if this is set out in the initial employment agreement. For example, if after a three month probation period you are unsure if the employee is suitable—but are not ready to dismiss them—you can extend the probationary period as set out in the agreement.
What happens after a probation period?
When the trial period comes to an end, the company reviews the standards and levels achieved by the employee.
If the employer is satisfied the employee has met these standards and the conditions outlined in their contract, the employee "passes" their probation period and their employment continues.
If they do not pass their probation, the employee is informed and let go. Equally, the employee can terminate the employment if they feel the role or the company is not suitable for them.
Can an employee who doesn't pass probation claim unfair dismissal?
Employees who are within their probationary period are unlikely to have worked long enough to qualify for unfair dismissal protection.
If they are terminated, employees need to have been employed for at least 6 months before they can access an unfair dismissal claim, based on the Minimum Period of Employment (MPE) requirements. This increases to 12 months if the business has less than 15 employees.
However, these employees are still protected against dismissal for a prohibited reason, such as taking sick leave, making a workplace complaint, or due to family / carer responsibilities. They would also have protection against any wrongful dismissal if the employer failed to follow any contractual dismissal process.
Are probation periods only for new employees?
Some employers also use probationary periods with existing employees. They are useful, for example, where you want to try out a member of staff who has been newly promoted, or where there are performance problems that you want to monitor.
During this time, an employer can withhold or revise some of the terms of employment while the employee learns the job, takes on the new role or aims to improve their performance. These can include certain benefits like private medical insurance, or death in service cover. Regardless of the situation, all employment rights set out in the Fair Work Act are unaffected.
What are the benefits of a probation period for a company?
A probation period allows you to assess whether an employee is right for you. You can take the time to evaluate if your new employee is showing that same potential that you identified in them during the application process and at interview. If it turns out that the person you've employed fails to meet expectations and you deem them unsuitable for the role, then the trial period gives you a safety net and allows you to terminate their employment.
If it turns out that your new employee has exaggerated some qualifications or responsibilities and you find they are not up to the job, the probationary period protects you from being left with an underperforming or unsatisfactory member of staff.
Do you use probationary periods at your company?
If you don't, consider adding them to your employment contracts. A clear, well-defined probationary period clause will protect both you and a new employee in the event that the role and the candidate don't match up as you each had hoped.
What is the benefit for the employee?
In the same way that the organisation is testing out the employee, the individual can use their probation period to work out if the company is a good match for them. They can evaluate if the job is as it was described in the specification and interview and can assess if they fit in with the company culture. They can also gauge the workload and responsibilities and determine if they'll get on with their co-workers and line-manager.
Companies also utilise this time to provide extra support and mentoring to their new staff. So from the employee's point of view, it represents a valuable time for learning and developing. It's best approached as an opportunity to develop rather than as something to be worried about.
How to ensure a successful probation period
The key to a successful probationary period is good performance management from the start. It will take time for a new recruit to fully understand what's expected of them. You can equip employees with the tools for success with providing training and support for them to build their knowledge.
Communication is key
Checking in regularly and providing good communication from the very beginning helps to make expectations clear from the start. This way, everyone knows where they stand and the employee feels supported.
Book in regular catch ups
It's a good idea to hold regular review meetings so the employee knows how they are progressing. They also then have the opportunity to understand if they're meeting the expectations of the role, or if any improvements need to be made. Any concerns can also be aired during these meetings.
Establish clear expectations for a more engaged workforce
Breathe's powerful people and performance management features ensure every employee knows where they stand.
Along with the ability to manage all your HR needs from one platform, you can set objectives for individual employees and link them directly to company-wide goals. This makes managing probation periods clear and straightforward for all parties—so your employees can feel comfortable you're both on the same page.
Disclaimer: This document contains general information and is also not intended to constitute legal or taxation advice. If you need legal or taxation advice, we recommend you speak to a qualified adviser.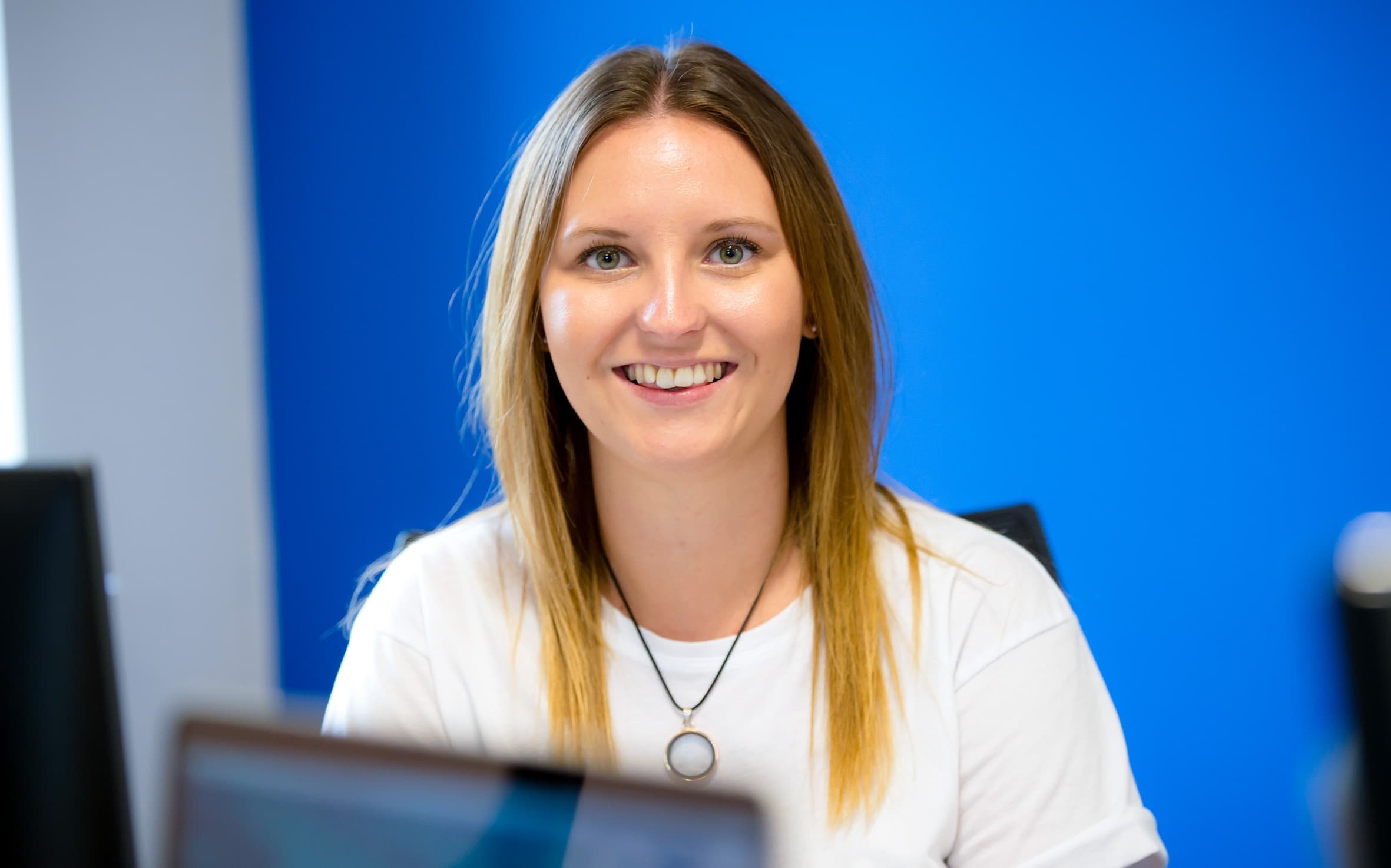 Author: Melissa Jones
Mel is the Content Manager at breatheHR. She regularly contributes insights into the current small business climate with a focus on how HR is crucial to the success and growth of UK startups.
Posted on 14 February, 2022
Recruiting Talent
Back to listing