Approximately 1.03 million people in the UK are on zero-hours contracts.
Sports Direct famously had 90% of staff on zero-hours contracts, and failed to reduce the controversial number of zero-hours contracts as planned.
But what exactly does a zero-hours contract mean, and when might employers decide to offer them?
What is a zero-hours contract?
A zero hours contract is a type of employment contract between an employer and an employee. It effectively means that employers are not obliged to guarantee any working hours to a worker. Equally, the worker is not obliged to accept any work that you offer them, and they are also free to work for other employers.
Staff on zero-hours contracts often experience less benefits than employees on a contract of a set amount of hours, like holiday pay, for example.
When might employers use a zero-hours contract?
An employer might engage staff on a zero-hours contract basis if they want a flexible workforce that can temporarily cover any shortfalls in staffing. Examples can include:
Unexpected or last minute events; e.g. a caterer may win a new contract that means they need extra staff for that particular occasion.
An agency providing specialist, niche services; e.g. an agency that supplies translation and interpretation services may not need employees working full-time for every single language they cover. Instead they probably want workers to be on call so that they can be employed only when they are needed.
Zero-hours contract employment status
In the majority of cases, when an employer uses a zero hour contract, they're effectively recruiting a 'worker'. However, changes to employment status may occur, making the recruit an 'employee'. This would be dependant on how the relationship between the employer and the employee developed.
For example if the employer wanted to pursue disciplinary procedures against the individual for not accepting all of the hours that they are offered, the employee has statutory rights. You can find out more about employment statuses and what they mean here.
Breaks between employment
A zero-hours contract might mean that the contract only exists when work is provided to the employee. If this is the case, a break in employment is considered as when no work is provided for a full calendar week (e.g. from Sunday to Saturday).
If employment is continuous, then the worker has rights that accumulate over time. Equally, workers are also entitled to the minimum living wage, paid holiday, rest breaks and protection against discrimination, overwork and unlawful wage deductions. Read more about zero-hours contracts holiday pay and entitlement.
When an employment is broken, the employer has responsibilities too, including the need to pay the worker for any accrued and untaken holiday pay. In event of the employment being broken, the worker is not required to notify the employer or provide a period of notice.
Download the SME guide to zero-hours contracts, or find out how Breathe can help you easily manage employee data by trialling for free.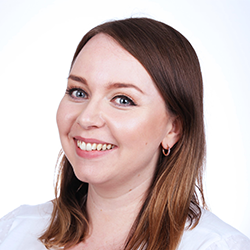 Author: Aimée Brougham-Chandler
Aimée is a Content Assistant here at Breathe. She enjoys writing about topical HR issues & helping readers find solutions. In her spare time, she's commonly found amongst books.
Posted on 3 January, 2023
Business Process
Back to listing