The nature of work has changed significantly for most small businesses around Australia. From a lengthy period where everyone was working from home, now we are seeing more staff members return to the office.
For business owners, it's up to you to create a COVID-19 safe workplace for both your returning employees and your clients. Here's what you need to focus on to get things right.
The importance of having a COVID-19 safe workplace
In addition to complying with the government's national COVID-19 safe workplace principles, it just makes good business sense to create a healthy environment for your returning workforce. For many, working from home has become their norm and they may be concerned about the risks of getting back to a traditional work environment where they are interacting with other people.
Your employees work best when they are comfortable in their surroundings, so taking the necessary steps to create a COVID-19 safe workplace will contribute to their overall health and wellbeing. And when your staff are happy, that has positive knock-on effects across the entire business – including increased profit margins.
How to plan for your returning employees
The COVID-safe changes you make to your workplace will depend on the type of business you run. If you're unsure where to begin, take a look at what your competitors are doing, or other businesses that have been in a similar work-from-home situation as you.
Cafés that are reopening their doors after lockdown, for example, may want to invest in custom social-distancing stickers. A busy office, on the other hand, can reduce the spread of germs by installing voice-activated light bulbs and virtual assistants. If remote work has been a net positive for your company but you still want to ensure team camaraderie, you may even want to roll out a hybrid work plan where your employees can choose how much time they spend in the office each week.
Implementing a COVID-19 safe workplace – top tips
When it comes to the health and wellbeing of your staff, there are some strict rules you will need to follow in a COVID-safe environment. Business leaders will want to ensure every staff member understands these principles and abides by them to protect not just themselves, but everyone else in the workplace. These six tips can help you create the right work setting:
Social distancing: Enforce density limits in the workplace so it's never overcrowded. Also consider posting signs that remind staff to maintain a physical distance of at least 1.5m wherever possible.
Masks: If you will be in regular contact with clients and customers, it may be prudent to wear face masks indoors. Also invest in hand sanitiser and better ventilation, if possible.
Hygiene: In shared spaces, especially, ensure your staff practise good hand hygiene, with soap and sanitiser available throughout the workplace.
Record-keeping: Business leaders and HR departments need to keep good records of employees' testing results and vaccination statuses. It's also wise to have an action plan in the event that a team member tests positive.
Embrace the great outdoors: Wherever possible, move crowded indoor interactions to an outdoor setting. So instead of a busy shared kitchen, advise staff to take their lunch breaks outside. Also keep windows open for better air flow.
Work bubbles: Rather than bringing everyone back into the office at once, consider setting up 'work bubbles' where small groups of employees work particular shifts, avoiding unnecessary interactions and overlaps with their co-workers.
Technology can also make your workplace's 'new norm' much easier, particularly for HR tasks. Breathe HR's new tracking feature, for example, allows your staff to submit records of their vaccination progress and COVID-19 test status into a secure platform. This provides business owners with a real-time overview of critical information to assist with COVID-19 risk management, ensuring better health and wellbeing for the entire workplace.
Ready to welcome your staff back to work? Make sure you've set up a COVID-19 safe workplace. Breathe HR makes things easy when it comes to managing employees' test and vaccination statuses, so start your 14-day free trial today.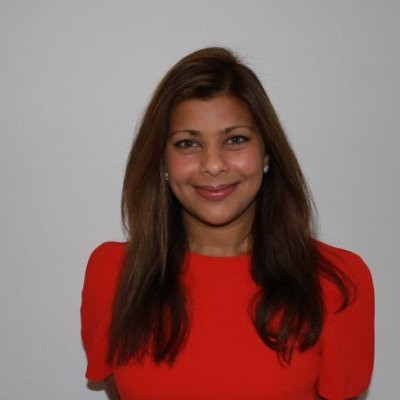 Author: Christie Gonsalves
Christie loves new product launches and all digital channels and also enjoys writing about HR solutions for small business. She is the is the Marketing Director at Breathe and is actively involved in workplace culture.
Posted on 12 October, 2021
Health and wellbeing
Back to listing