As the employer of an SME, it's vital that you are aware of the importance of health and safety. Although your employees are partially liable when it comes to the safety of both themselves and others, it's ultimately down to you to ensure risks are kept to a minimum and no one is exposed to harm.
For more information on the responsibilities of an employer, click here.
Practising good health and safety is the law, and if you fail to comply you could have some nasty consequences waiting for you - and not just the obvious ones like fines or imprisonment. Non-compliance can wreak havoc on your business: you could soon be kissing good-bye to thriving productivity levels, a fantastic reputation within your industry and talented staff that make your business what it is.
5 tips to improve health & safety
So, it's needless to say that your employees' health and safety is not worth risking. And, to give you a helping hand, here are 5 easy ways to help you improve health & safety in your workplace.
Assess and inspect
Once you have a health and safety policy in place, you'll need to carry out a risk assessment to evaluate where your workplace currently stands and what you may need to improve.
You'll firstly need to identify hazards and anything that may put your people in danger. This could be anything from trip hazards to dangerous substances such as cleaning fluids or asbestos.
Once you've identified the risks, you'll need to establish who would be at risk to these hazards. For example, Suzie who works in HR is most at risk to bad posture as she sits at her desk all day, whereas James who works in the warehouse would be most at risk of back strain or injury when lifting heavy loads.
You'll then need to assess the risks, record the findings and take action accordingly before ensuring that the entire company is aware of these risks and what they need to do to look after their safety.
For a full guide on how to carry out a risk assessment, head over to this great resource created by Worksmart.
Training, and lots of it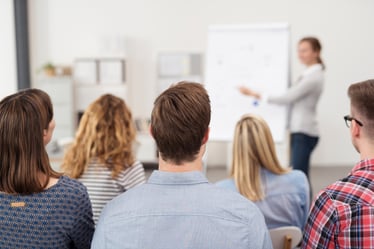 The Health and Safety at Work Act 1974 means you are required to provide your employees with adequate training, as it's crucial that they know what they need to do at their end to maintain the health and safety of themselves and their colleagues, too.
So who needs training? As the employer, you'll need to make sure that everyone undergoes training. And this applies to employees, contractors, managers, directors, self-employed people… and you too.
You have a whole host of different options when it comes to how you train your staff. You could train them on the job, carry out some 'classroom style' group training or perhaps take the computer based, interactive approach.
You'll also need to decide who is best to deliver your training. For example, you may go down the route of approaching a local further education college, or maybe you'll recruit an independent health and safety consultant to deliver the training.
However you choose to do it, make sure your choice of training fits the needs of your entire workforce and is likely to be the most effective method. For further advice on health and safety training, check out this great guide produced by the Health and Safety Executive.
And, when it comes to training paperwork and documentation, cloud HR software like Breathe can help by keeping everything securely stored in one place. Click here for your free, no obligation 14-day trial and see for yourself.
Communicate with your people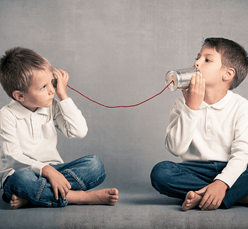 Part of maintaining good health and safety in the workplace is communicating policies and any changes directly to your employees.
It's also a good idea to make health & safety part of your on-boarding process. Meet with each new employee when they start out with your company to bring them up to speed with your policies and health and safety rules. This way, you can ensure each staff member is fully informed from day one.
If a new health and safety issue should arise, meet with your staff and discuss it to ensure everyone is kept in the loop.
You may also want to encourage your employees to share their own ideas around how to improve health and safety in your workplace.
Why do nearly 70% business owners report feeling depressed?Download the Sick Report 2019 for free
Investigate incidents
Should you face an incident of any sort, it's important that you conduct a full investigation even if it did not result in serious injury.
If you find out the cause of what happened, you'll be able to take steps to ensure this doesn't happen again (and avoid potential more severe consequences).
Tackle stress and support mental health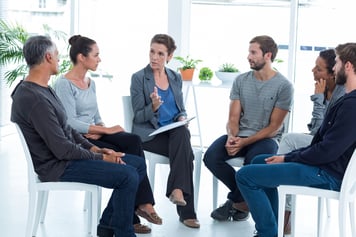 The Breathe Sick Report 2019 found that nearly two fifths of UK businesses (37%) have seen an increase in stress-related absence in the last year. And, considering that one in six people report experiencing a mental health problem in any given week, it's a matter that you as the employer simply cannot ignore.
In fact, according to the Health and Safety at Work Act 1974, you're legally required to protect your employees' mental health, whether this be stress, depression, anxiety or another condition.
To support your employees and minimise the risk of mental health problems in your workplace, ensure you're encouraging your staff to take regular breaks and their full allocated lunch break. Leading from the top is crucial here – make sure you're leading by example and your employees will soon follow.
Encourage your employees to talk about their mental health. Perhaps you could arrange a 'mental health group' that meets once a week for a cuppa and a chat or create a notice board where employees can share what's on their mind.
For more tips on how to support your employees' mental health, head over to our recent article.
Back to blog