The world of recruitment and employment has been nothing if not topsy-turvy over the last few years. So perhaps it's little surprise that boomerang employees – a term that few people had heard of until recently – are big news. In fact, according to LinkedIn, 4.5% of new recruits on its platform were boomerangs compared with 3.9% in 2019.
What is a boomerang employee?
A boomerang employee is someone who has left a job, only to return to the same employer at a later date. Although many boomerang employees return after leaving to work elsewhere, this isn't always the case. They may have left for health reasons, to spend more time with their family, to study, or even to take early retirement.
Are boomerang employees right for your business?
With many larger employers investing in alumni networks to attract former members of staff, boomerang employees may represent an untapped market for SMEs. And that's especially attractive at a time of employee shortages.
However, rather than putting out calls to all of your former employees, it's important to consider your business needs – those which are immediate and those that are more strategic. In the same way as you'd assess a new candidate, it's important to let objectivity take precedence over familiarity when considering a potential boomerang employee. Were they a high-quality employee? Do they have the skills you now need? Do they have the interpersonal skills needed to suit your business? Under what circumstances did they leave?
Can you afford a boomerang employee?
One of the advantages for employees in returning to a previous role is that they have an excellent awareness of what to negotiate on. As well as negotiating on salary, they're more likely to ask for benefits that will make their life easier – such as working from home, flexible working or pre-agreed time off in lieu for working antisocial hours. For this reason, boomerang employees may be a more costly option for your business than using an external hire. But, in comparison to the lower productivity and poorer customer service associated with understaffing, this is something that many employers are willing to compromise on.
Although the cost of re-hiring former employees tends to be higher, there are several advantages to using this recruitment avenue.

What are the benefits of hiring a boomerang employee?
They can slot back in where they left off

If your company culture has stayed consistent since a potential boomerang employee left, chances are that they'll find it easy to fit back into your team. And this is great news. Even if they don't know their new colleagues, they'll understand the social norms and how to behave in your company.

However, bear in mind that the longer someone is away, the more likely it is that your business culture will have moved on. While this doesn't necessarily mean that a previous employee will no longer fit, it may affect the way in which they re-join your business.

They understand what's expected of them

Having previously worked for your business, a boomerang employee will be under no illusions when it comes to understanding what's in store. They'll know the type of clients they'll be dealing with, will understand the working hours and be realistic about what's expected of them during peak times.

They're fast learners

Even when hired for a different role, boomerang employees get up to speed more quickly than external hires. And that's because they're already familiar with a lot of the things that a newbie has to learn from scratch – for example meeting etiquette, how your email system works, what the filing system is like and so on. It's also possible that they'll have a pre-existing network to reach out to for help and informal support.

They're like their old selves (but better)

One of the best things about hiring a boomerang employee is that they will have acquired new skills and perspectives since last working with you. And that's the case regardless of what they've been doing. Whether they worked somewhere else, took time off to study, have spent time with their family or have simply been travelling and recharging – this time away from your business will have created the opportunity for fresh perspectives on their role, your company and the market in which you operate. This can be especially valuable in helping inject creativity and new thinking into your organisation.
What do you need to think about when hiring a boomerang employee?
Although there are clear benefits to hiring a boomerang employee, it isn't as simple as just setting up a desk for them and letting them get on with it. You need to spend time setting up your boomerang employee for success. As well as creating an onboarding programme for them, you'll need to establish a few details:
Why did they leave their previous role with you? (Prepare for this information to be different to what they told you when they originally left!)
Why have they left their new role or chosen to re-enter the workforce?
What do they hope to achieve by re-joining your organisation?


How to onboard a boomerang employee
Although it's easy to assume that by re-hiring a former employee you'll have someone who can hit the ground running, it's important to create a dedicated onboarding programme for boomerang employees.
Reground your boomerang employees in the business,the employee brand and your goals. It can be easy to forget what they know and don't know – by covering everything you'll make sure they're fully up to speed.
Be clear about your expectations. Boomerang employees are often expected to out-perform new talent, which may explain why these employees are more likely to be fired than external hires. Use clear objective setting to make sure everyone knows what's expected.
Anticipate potential changes to your team dynamics. Although welcoming an old employee back to the fold can be a reason to celebrate, it can cause problems for some. This is especially likely if an employee is returning to a higher-ranking role and will be senior to employees they previously worked alongside. Being sensitive to this and asking your boomerang employee to do the same will help support team harmony.


Boomerang employees - a summary
Hiring former employees can be an excellent solution for business and individuals alike, especially when recruitment challenges mean that finding high quality talent is harder than ever before. Want to know more about recruiting and onboarding new employees into your SME? Our guide to recruiting and onboarding for SMEs has everything you need to know.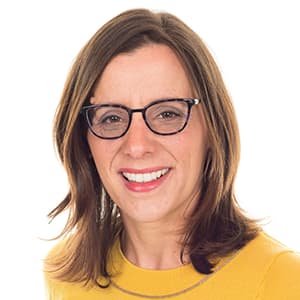 Author: Laura Sands
Laura is a writer who enjoys getting into the detail of subjects and sharing that knowledge with snappy, interesting content. When not typing away, she enjoys walks in the woods and curling up with a good book and mug of something hot.
Posted on 13 September, 2022
By Laura Sands
Recruiting Talent
Back to listing