Have you ever considered hiring an apprentice?
At Breathe, we did just that a few years ago- and haven't looked back.
In this article, we look at the business benefits of apprenticeship schemes and how hiring apprenticeships can help SMEs.
What is an apprenticeship?
Apprenticeships are a training system where on-the-job training is combined with study. Apprenticeships are usually vocational and help people to train in the field they want to be employed in or change their career to.
In England, anyone over 16 can apply for apprenticeship schemes if they aren't in full-time education. There are also degree apprenticeships and graduate apprenticeships to help get graduates into work.
What is the Apprenticeship Levy?
The Apprenticeship Levy is a tax designed to help employers offer more apprenticeships. The money collected from this tax is then stored in a fund, which is designed to help pay for apprenticeship training costs.
The levy applies to businesses with a payroll of more than £3 million and is charged at 0.5% of an employer's total payroll. The tax is collected monthly via PAYE.
The benefits of apprenticeships for SMEs
1. Upskill your team
Help to super-charge employee engagement and boost retention by developing the skillsets of existing employees. Apprenticeships allow you to expand the knowledge within your existing team and provide staff with valuable opportunities.
If you've got the scope and resource within your business to offer on-the-job training to an apprentice, this could be the ideal time to offer an opportunity for existing employees to study and work. This could mean perhaps moving into a different department or pursuing a vocation.
It's often cheaper for businesses to hire an apprentice, rather than someone who is already fully-trained.
2. Financial incentives
From 11 January 2022, employers can apply for a £3,000 payment for new apprentices who:
have an employment start date of between 1 October 2021 to 31 January 2022, and
an apprenticeship start date of 1 October 2021 to 31 March 2022.
Apprentices can be of any age for businesses to receive this payment, and the payment is different to the Apprenticeship Levy.
Apprenticeship grant for employers
This incentive payment is in addition to the £1,000 employers already receive for hiring an apprentice aged either 16 to 18 years old (or apprentices under 25 with an education health and care plan or who have been under local authority care).
3. Improve productivity
78% of employers surveyed by the Government Apprenticeship scheme said that apprenticeships helped them to improve productivity.
Anyone who has signed up to an apprenticeship is likely to be engaged with the course and the direction of their career development. This applies whether they are a school leaver or someone who's decided to change the course of their career.
4. Wider opportunities
Widening the net for your next position could mean offering a position to someone who might not have initially met a qualification threshold, but that would be a dedicated apprentice and become a valuable asset to your business.
Apprenticeships offer qualifications from people who might otherwise be excluded from recruitment opportunities.
By being an employer who facilitates apprenticeships, you're also helping people to achieve their career goals. You can also show potential job applicants that you're an organisation who has learning and development at heart.
5. Create your own specialist training programme
A massive 86% of employers surveyed by the Government Apprenticeship scheme said apprenticeships helped them develop skills relevant to their organisation.
The benefit of hiring and training an apprentice means that as a business, you're able to create the exact position and skills you need within your organisation.
You can implement best practices from day one through a structured training programme, eliminating the need to re-train an experienced employee (that perhaps doesn't quite do things the way you do). What's not to like?
Seamless people admin
Hiring and training an apprentice has many benefits. With financial incentives supporting apprenticeships and employee retention rates struggling due to 'The Great Resignation', hiring an apprentice could be a solution to a recruitment problem within your business.
Why not trial having one less thing to think about? Easily manage your people and boost productivity with Breathe's cloud-based HR software. Try for free today - with no headaches or contract, we promise.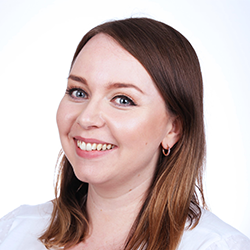 Author: Aimee Brougham-Chandler
Aimee is a Content Assistant here at Breathe. She enjoys writing about topical HR issues & helping readers find solutions. In her spare time, she is commonly found amongst books.
Posted on 31 December, 2021
Recruiting Talent
Back to listing