In October 2021, the government published its Net Zero strategy – a plan to decarbonise all sectors of the UK economy by 2050. With this in mind, we can predict that businesses will be expected to meet new environmental targets in order to help the UK to meet this goal.
Yet, according to recent research by the SME Climate Hub, many SMEs lack the knowledge and financial resources needed to do this. Indeed, one study found that 92% of SMES are yet to implement an ESG strategy.
In this blog, Breathe HR Partner, Níamh Kelly, (Director at HR Dept Shropshire, Wrexham & Chester) provides valuable insight & advice for small businesses on ESG and tips on implementing sustainable strategies into organisations.
What does ESG stand for?
ESG stands for environmental, social and governance – and how these strands operate within a business.
ESG covers a broad spectrum of business practices. They link back into where the organisation fits within the wider world, considering its social and environmental responsibilities – to ensure it governs with a conscience.
Why should small businesses care about ESG?
Including ESG into your business essentially means becoming an organisation that is focussed on purpose and values. And that matters to employees and consumers.
That's because it's not just what businesses do that matters – it's also how companies behave & how they're viewed.
Níamh Kelly, (Director at HR Dept Shropshire, Wrexham & Chester) summarises why it's important that small businesses consider their ESG strategy:
"There is an increase in public scrutiny around perceived behaviours of business – particularly post-Covid.

Organisations that are seen as values-led with compassionate leadership, are more likely to attract employees who share those values and are more engaged in ensuring the business is successful."
Environmental, social and governance policies are also becoming more of interest to business investors. According to McKinsey, there is an increasing body of research demonstrating a positive link between ESG performance and financial performance.
It's worth noting that this doesn't just refer to investors in the traditional sense – but all providers of finance into your business. Whether this is a bank loan, a direct investment or an equity finance agreement, ESG is of increasing importance to business financial providers.
The enhanced focus on ESG has been driven by a shift in investor focus, according to Acting SEC Chair Allisson Herren Lee.
This increasing social conscience extends into social responsibility diversity, equity and inclusion too, as an FCA report explains.
"Companies and consumers are increasingly looking beyond climate change. They are also considering wider environmental issues, such as nature and biodiversity, as well as social and governance issues, such as diversity and inclusion, the living wage, fair taxation and supply chains. And there is growing attention on the need for a 'just transition', which considers the social consequences of the shift to a Net Zero economy."
What should an ESG policy include?
Níamh has advice for business-owners who may not know where to start when considering the ESG efforts of their organisation.
She advises that considering the impact and actions of your business across all these areas is a good starting point and that a good ESG policy will focus on the below key areas:
Equal opportunities

Good relations with other providers and professionals

Community impact and the environment
What's more, it's important to remember that reputation and sustainability are closely linked. Think about the outcry when well-known organisations are found to mislead the public and contribute to environmental damage. Volkswagen cheated on emissions testing, claiming that their diesel cars were 'clean' while they were, in fact, emitting up to 40 times more toxic fumes than permitted.
In this blog, we're looking at how small businesses can improve their ESG strategy through the three pillars of ESG, environmental, social and governance.
Environmental pillar
We've already covered how to boost sustainability within organisations, but this pillar of ESG requires a closer look at the environmental statistics of your organisation – and what you can act on.
Are there ways you can further cut waste, or reduce water, CO2, or energy consumption? What's your carbon footprint like – and can you pledge to reduce or offset it?
Níamh has some helpful advice for SMEs who want to boost their environmental efforts:
"Even the smallest business will already be doing something that integrates social and environmental concerns into their business operations.

For example, every business is concerned about their energy costs, which directly links to the environment and climate change.

The first thing I would do is start with statements on 'reduce, reuse and recycle'. Make sure you switch off equipment when not in use and limiting unnecessary printing."
Getting creative and implementing these ideas into business strategy will help you to reduce spend as well as ensuring environmental targets remain a business priority.
But don't just say you're going to do your bit as an organisation and not follow through – simply paying climate 'lip service' is damaging to your company reputation and your employer brand.
Social pillar
The important aspect here is looking after your people & considering your organisation's social responsibility. This includes areas like considering your business supply chain & having a good relationship with providers and partner companies, which Níamh advocates:
"Recent CIPD research identified that one of the future trends for employers will be their approach to being sustainable and responsible businesses, with a clear social value and purpose.

Commitment to environmental policies (such as limiting the effects of climate change) and corporate social responsibility policies such as volunteering; are already something that funding agencies look at when allocating grants and loans.

However, with the UK currently facing almost full employment, small businesses are having to compete to attract and retain employees; and being seen to go 'above and beyond' as a sustainable and responsible business, could play an important role in that."
She also advises that this also encompasses offering equal opportunities as a business, making sure you're a fair and responsible employer.
This also includes being vigilant about not using slave labour within any part of your supply chain & paying a fair living wage to suppliers globally.
A by-product of considering sustainability is that you can make your business a more attractive organisation to work for & improve brand reputation. Employees - especially younger employees - are increasingly looking at the environmental/sustainability of potential employers.
Governance pillar
ESG isn't yet officially regulated for small businesses, although things are slowly moving that way. What's more, the impact on SMEs of larger businesses is already being felt.
The EU released its Corporate and Social Responsibility Directive (CSRD) in early 2023. This requires detailed reporting for EU companies and those with business in the region. SMEs are currently exempt but are under pressure from the corporations they serve – these corporations need to report on emissions from within their value chain. In many cases, SMEs will be required to report on emissions long before explicit regulations come into force.
Environmental factors aren't the only consideration. EDI is a key factor too. From the make-up of your board to recruiting practices, this is something that's coming under increasing scrutiny. Ensuring your policies account for and address diversity, inclusion and discrimination is essential.
Taking steps now to consider organisational governance will boost business success later on – in terms of investment, policy & getting ahead of the curve in case of future potential regulation for small businesses.
Implementing an ESG strategy
ESG shouldn't simply be a 'tick-box' exercise for businesses. To succeed with implementing successful ESG policies, business leaders & employees alike need to ask themselves how they can improve sustainability – and have more awareness of their social responsibilities. Could you – for example – get employees involved by appointing sustainability ambassadors?
This needs to be an all-in approach, rather than filtering from the top – you'll only see true success when everyone is aware of and engaged with your ESG strategy.
Breathe's eco-friendly HR software saves customers 3.8 million sheets of paper each year – that's the equivalent of 477 trees. Trial for free, today.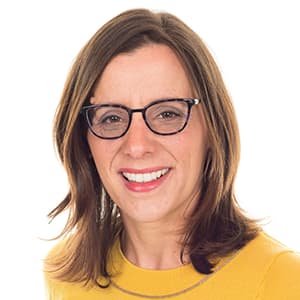 Author: Laura Sands
Laura is a writer who enjoys getting into the detail of subjects and sharing that knowledge with snappy, interesting content. When not typing away, she enjoys walks in the woods and curling up with a good book and mug of something hot.
Posted on 10 May, 2023
By Laura Sands
HR policies and processes
Back to listing