We all know that we need to do our bit to help save the planet.
2021 has seen raging wildfires and dangerous storms alongside other concerning signs of climate change.
These environmental warning flags are encouraging everyone to think more sustainably in all areas of life - and business.
In this article, we'll examine how HR has a vital role in encouraging organisational sustainability, as well as how you can easily make eco-friendly changes within your workplace.
Shaping policy
As a department, HR can advance environmental efforts through creating company policies and guidelines. Consolidating greener changes within business procedures and guidelines is a way that HR teams can make positive, climate-friendly changes.
Go digital
Going paper-free has huge benefits for the environment. Breathe saves 3.8 million sheets of paper each year – that equates to a massive 477 trees saved each year.
Storing documents in secure, cloud-based software rather than locked in filing cabinets means you can think of all the trees you're saving whilst you access your documents at the click of a button. (Much quicker and easier than rooting through stacks of paperwork to find that one document.)
And it's not just documents- don't forget to consider switching to online payslips, rather than still distributing paper ones.
Create a green business plan
If an eco-friendly strategy is agreed on at leadership level, with HR's help, this then can easily filter down into 'green' initiatives, employee objectives and day-to-day work.
Creating a business plan that incentivises and encourages eco-friendly efforts will help to lessen the environmental impact your company has and could influence your team's behaviour for the better.
Can you decide to use local suppliers to reduce the distance big companies have to travel to deliver to you- reducing your carbon footprint whilst supporting local business? Win-win.
At Breathe, we made the decision to offset our carbon footprint and grow a forest with Ecologi.
Small changes that make a big difference
Do you really need to send all team members a card on their birthday? As kind as the gesture is, thinking twice about what is necessary can help make decisions the planet will thank you for.
Instead of sending an annual birthday card to all staff, Breathe's HR team made the decision to make a donation to the National Trust's tree-planting scheme instead. Now, every team member receives e-certification that a tree has been planted on their birthday. What better gift is there than knowing you're protecting the natural world?
Ditch the plastic
We all know that single-use plastic is the enemy of sustainability. Re-useable water bottles have long been a fixture of Breathe's new starter welcome boxes. We have water fountains in the office, but no single-use plastic cups; use of the re-useable metal bottles are encouraged instead. We also use eco-friendly cleaning products in the office where we can.
Encouraging 'green' behaviour
Breathe HQ recently installed a plastic recycling point where certain plastics and wrappers that aren't suitable for home recycling can be brought in and deposited (before being taken to larger recycling centres). The whole team makes a concerted effort to recycle plastic that would sometimes go into landfill.
You could also investigate the cycle to work scheme, another way in which companies can incentivise employees to reduce their carbon footprint by cycling (instead of driving) to work.
Breathe's environmental team is an internal team committed to pursuing ways we can be kinder to the planet, as an organisation. This group of people that are passionate about caring for the environment have helped to create many of our eco-friendly initiatives and continue driving our sustainability efforts forward. It's worth asking around to see if anyone is keen to set up a similar internal team – chances are, there are people who already have a few ideas and are keen to get started.
Keeping sustainability top of the priority list
HR teams are uniquely advantaged to place eco-friendly policy at the forefront of employee's minds, and to influence behaviour by ensuring workplaces are as environmentally sustainable as they can be.
Make an environmentally-positive change today and switch to a digital HR system like Breathe. With your employee data secure, centralised, and accessible at the touch of a button, you'll never look back – certainly not to that filing cabinet.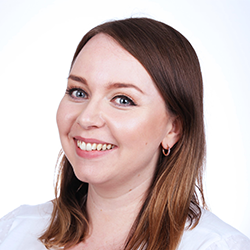 Author: Aimee Brougham-Chandler
Aimee is a Content Assistant here at Breathe. She enjoys writing about topical HR issues & helping readers find solutions. In her spare time, she is commonly found amongst books.
Posted on 5 January, 2022
Business Process
Back to listing