What exactly is HR compliance, and what does it mean for SMEs?
This blog is your jargon-free guide to what HR compliance is, why it's important and how you can help to ensure HR compliance.
We've also included a handy checklist and covered the business benefits of going beyond compliance.
Why is HR compliance important?
What is statutory compliance in HR?
Who is responsible for HR compliance?
Business benefits of going beyond compliance
What is HR compliance?
HR compliance is ensuring your business follows and adheres to the working standards set out in UK employment law. This also covers aligning the policies of a workplace with regulations and laws that operate in that area.
This not only includes the creation of policies and procedures, but also the implementation of protocols – making sure employees understand and follow the guidelines.
Why is HR compliance important?
HR compliance is important because all employers need to meet their legal obligations. Failing to do so could result in tribunal cases, or in some extreme cases (like allowing an employee to work just after giving birth) a potential criminal case.
What is statutory compliance in HR?
There are different types of compliance within human resources. In this section, we'll explain the difference between statutory, regulatory, and contractual compliance.
Statutory compliance refers to when the government passes legislation that applies to your workplace, for example, relating to maximum weekly working hours. Failing to create a policy and enforce this within your workplace (non-compliance with the legislation) could result in criminal chargers.
Regulatory compliance refers to when a regulating body issues a legal obligation. For example, the HSE can issue legal requirements relating to health and safety, as it's a regulatory body.
Contractual compliance refers to an agreement made by contract (usually an employment contract) between the business and an employee. Both parties must maintain the terms they've agreed to - otherwise this could also result in charges.
HR compliance checklist
If you're unsure about the areas you need to create policies on to remain compliant, we've pulled together a list of topics you might want to consider, to get you started:
Company guidelines

Policies relating to annual leave and sickness

Policies covering other leave such as maternity/paternity as well as compassionate leave etc.

Security procedures (e.g. GDPR compliance)

End/termination of contract

Employee handbook

Line manager training

Any other policies that are relevant for your organisation
Who's responsible for HR compliance?
It's important to ensure that your policies are regularly reviewed and kept updated with any legal developments.
This could sit within your HR team – or should you not have a HR team, the person who is responsible for directing employees to human-resources related documents or company policies within your organisation.
How to ensure compliance
Firstly, human resources departments (or the person responsible for HR within your
organisation) need to be adequately resourced and understand what your obligations as a business are.
If you need HR advice, one of our trusted HR consultants will be happy to provide the support you need as a small business.
As employment law and employer's requirements are ever-evolving, there also needs to be capacity within HR teams to ensure you're keeping up-to-date with new legislative changes and amendments. Regularly keeping an eye on legal updates that affect your business and implementing these changes is the first step toward ensuring good levels of compliance.
Going beyond compliance
Ensuring your business is compliant is necessary, but why stop there? Don't just comply - implement people-first policies that go beyond your legal obligations.
Going the extra mile to improve working conditions for your team will help with employee engagement and retention. The post-pandemic cultural & economic climate means that doing just enough, is no longer enough.
There are many benefits for going the extra mile, beyond compliance. For example, flexible working policies are great for helping staff enjoy a better work-life balance, but they can also help manage resourcing levels during busy periods. Going beyond your compliancy requirements works for both your team and your business.
Store your documents securely and maintain GDPR compliance with Breathe's secure, cloud-based software. You can store all your policies in one place and provide your HR team with specific levels of access to the information they need. Why not try for free today?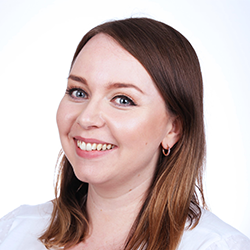 Author: Aimée Brougham-Chandler
Aimée is a Content Assistant here at Breathe. She enjoys writing about topical HR issues & helping readers find solutions. In her spare time, she's commonly found amongst books.
Posted on 5 September, 2023
Employment Law
Back to listing