From understanding the processes of disciplinary action, to keeping track of evidence and records – the world of employment law can seem like a minefield.
In this article, Jason Govindji-Bruce, Managing Director at NORI HR And Employment Law (& HR Partner of Breathe) explores the common breaches of the ACAS code of practice by employers, detailing the top 10 areas employers must be aware of. We've also included examples from employment tribunals to give you a real-life insight into the thoughts and processes of employment tribunals and how these can affect judgements and your business.
ACAS code of practice breaches
Breaching the ACAS Code of Practice can have a range of negative consequences on a business, including loss of trust from other employees and negative brand exposure. In a digital world of mass information sharing, leaked or bias information from just one party can be difficult to defend against if processes have not been followed.
First of all, let's better understand who ACAS are and their role in supporting an employee.
ACAS stands for the Advisory, Conciliation and Arbitration Service. They are an independent body that received funding from the government and are required to provide impartial, free advice to employers, employees and their representatives. ACAS can however provide paid for mediation services when trying to reach an agreement.
The ACAS Code of Practice is used by employment tribunals and sets out the minimum standard of fairness that an employer should follow. It covers 5 areas which are:
Disciplinary and grievance procedures

Disclosure of information to trade unions for collective bargaining purposes

Time off for trade union duties and activities

Settlement agreements

Handling flexible working requests in a reasonable manner
Whilst the advice provided by ACAS is best practice, as they're an impartial body, it should not be considered commercially focused strategic advice based upon the needs of your business. It's also important to understand ACAS advice is uninsured.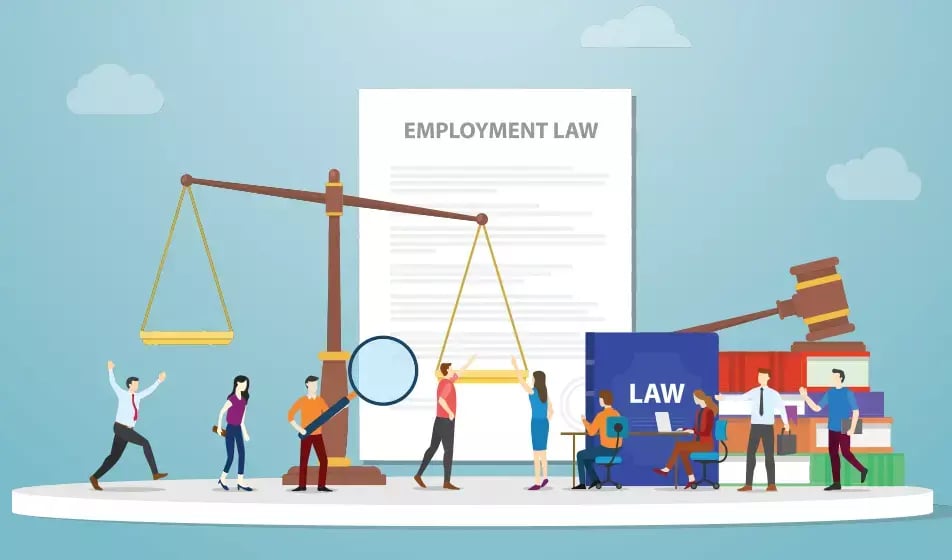 10 common breaches to the ACAS code of practice
We've highlighted ten common breaches of the ACAS Code of Practice and evidenced real-life tribunal cases in which the judge has identified procedural discrepancies and wrong doing by the employer.
Not warning the employee of the possible consequences of the disciplinary action

Gurnett v ASOS.com Ltd

From the outset, the employer must tell the employee the possible outcome of the disciplinary action. In order to give them a fair chance of defending the allegation properly, it should not come as a surprise to the employee later on that dismissal is a possibility.

Not setting out the nature of the accusations clearly to the employee

O'Farrill v New Manage Ltd t/a Hooks Gym London Shootfighters

The employer should explain the alleged misconduct clearly and should, throughout the disciplinary process, be consistent in what it is accusing the employee of. New allegations that come to light during the investigatory stage can be added to the process, but any disciplinary sanction must be imposed only in respect of allegations that were properly investigated and brought to the employee's attention as part of the proceedings.




Not furnishing the employee with relevant evidence against them

Archer and another v Solvent Resource Management Ltd

The employer should provide the employee with all the evidence, typically in the form of witness statements, in advance of the disciplinary hearing. Ideally, the evidence should be provided when the employee is invited to the hearing, or at least far enough in advance for them to be able to prepare a defence.

Not operating a system of warnings where appropriate

O'Farrill v New Manage Ltd t/a Hooks Gym London Shootfighters

In some cases, the alleged misconduct will be so serious that summary dismissal for a first offence will be justified. However, in cases of minor misconduct, a series of warnings before dismissal will be appropriate.

Not allowing the employee to be accompanied at a disciplinary hearing




Campbell v Mitie Managed Services Ltd

Although it is a statutory right, the ACAS code reminds employers of the requirement to allow the employee to be accompanied at a disciplinary hearing. The right to be accompanied arises when a worker who is invited by his or her employer to attend a disciplinary or grievance hearing makes a reasonable request for a companion to attend the hearing.

Relying on evidence from one particular source with no corroborative evidence

Doyle v European Trade Exhibition Services Ltd

There may be limited circumstances where one individual's evidence is enough to lead to a disciplinary sanction, but an employer should always look for more. Employers should be alert to the problems of relying on one person's evidence and always look for corroborative evidence.

The absence of an adequate appeal stage

Medhin v Compass Group UK & Ireland Ltd t/a Restaurant Associates

The right of appeal is fundamental to ensuring natural justice. Employers should give the employee the opportunity to appeal when the outcome of the disciplinary hearing is communicated to them. Appeals should be unbiased and not be a "foregone conclusion".

Failure to keep clear records of the whole disciplinary process

Bentley v Supertravel Omnibus Ltd

To stand the best chance of successfully defending employment tribunal claims, employers must keep clear records of each stage of the disciplinary process. It is too easy for claimants to find inconsistencies in the evidence if witnesses have to rely purely on memory.

Delays in dealing with disciplinary issues

Towart v Northumberland Tyne and Wear NHS Foundation Trust

Most cases should be dealt with in a matter of weeks and unexplained delays in the disciplinary proceedings will always be frowned upon by tribunals. However, more complex or difficult cases (for example, where fraud or a criminal offence is alleged) will inevitably take longer.

Having the same person deal with the whole disciplinary process

Archer and another v Solvent Resource Management Ltd

A common failing found in tribunal claims is that the same individual is in charge of the disciplinary process from start to finish. Ideally, different people should carry out the investigation, disciplinary hearing and appeal stage, although this will not always be practicable, particularly for small employers.
As an employer, it's important to be prepared for any grievance or misconduct in the workplace. A part of this preparation is ensuring your business follows all protocols, including internal procedures, documentation and external standards such as the ACAS Code of Practice.
Whilst it's no mean feat to work in the world of employment tribunals, alongside dealing with the gravity of people's actions and the consequences, understanding procedures and policies to the full is a huge benefit. Following the ACAS Code of Practice correctly can help to sustain credibility and maintain trust within your company and people.
This guest blog was written by Jason Govindji-Bruce, Managing Director at NORI HR & Employment Law.
NORI HR & Employment Law are Employment Law and HR partners of Breathe. Find out more about receiving professional HR support & our Partner programme.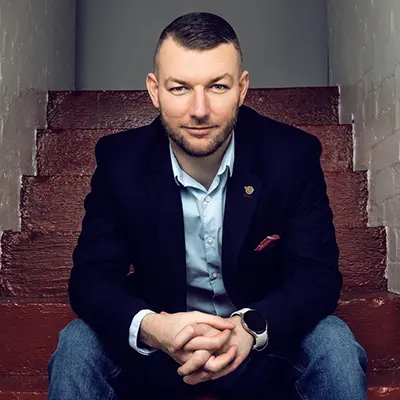 Author: Jason Govindji-Bruce
Jason Govindji-Bruce, along with wife Amrita Govindji-Bruce, formed the award-winning NORI HR & Employment Law based on their vast experience in the outsourced HR industry with national and international firms. Jason provides HR support to businesses and management teams from a wide range of sectors and specialises in IR35 legislation.
Posted on 3 August, 2023
Employment Law
Back to listing