No employer ever wants to have to suspend an employee. Unfortunately, sometimes situations occur where this needs to happen.
In this blog, we look at what a suspension from work actually means, the situations where an employee might need to be suspended, and considerations for employers in approaching this situation.
What does it mean to be suspended from work?
When an employee is suspended from their duties, this means that they are still employed, but are asked not to undertake or engage with their usual work for a particular reason. This can include for health and safety reasons, or until the employer can carry out an investigation.
The employee is effectively temporarily suspended from their duties for a period of time, for example, in the case of potential misconduct, until such time as the employer reaches a decision on the issue they're looking into.
When would an employer suspend an employee?
If you're investigating an employee for potential gross misconduct, for example, a suspension may be necessary whilst the investigation takes place.
Temporary suspensions from work duties can also arise for health and safety or medical reasons, such as in pregnancy.
ACAS advice states that suspending an employee doesn't mean an employee has done anything wrong, and it shouldn't be used as a disciplinary method.
ACAS advises some considerations for employers before suspending an employee:
Considering the mental health and wellbeing of anyone who could potentially be suspended

To only suspend someone if there is no other option

Work out what support they'll provide to anyone who is suspended.




Criteria for suspension
Employers should only suspend an employee if they feel the action is necessary to protect any of the following:
the investigation they need to carry out (for example, impacting evidence or influencing any witnesses)

the business as a whole (e.g. if there's a risk to customers or the interests of the business

the person who's being investigated/suspended

other employees
Is a suspension really needed?
Making the decision to suspend an employee shouldn't be taken lightly, and should always be given careful consideration. Suspending an employee is a serious action to take, which can have detrimental affects on the mental health of the person who is suspended.
Suspension remains a delicate workplace issue, and needs to be considered very carefully by employers as to whether it's a reasonable way of dealing with the situation.
If it isn't reasonable, employers could be accused of breaking a contract of employment and potentially incurring legal action.
Employees who disagree with their suspension can raise a grievance.
Alternatives to suspending an employee
It's worth remembering you may not always need to suspend an employee. Alternatives to suspension can include asking the employee to work from home, to stop using a particular system, to swap shifts, to work in a different part of the organisation, or to stop performing certain parts of their job (e.g. if there's an area you might need to investigate).
The suspension process
If you decide you have valid reason, have exhausted all other considerations and do need to suspend an employee, ACAS advises the following:
make sure you keep the suspension as short as possible
ensure you explain to the employee this doesn't mean they've done anything wrong
look after the employee's wellbeing & mental health
conduct a fair investigation, in line with the ACAS code of practice
You should also keep details of the suspension and any other related information confidential, and observe data privacy laws.
It's good practice to meet with the employee face-to-face when delivering such news, in order to explain the reasoning behind why you feel they need to be suspended.
The suspension meeting
ACAS also advise the following best-practice measures when it comes to delivering the news to an employee of their suspension:
Explain to the employee that this does not mean they've done anything wrong
Explain the reasoning behind the suspension
Make sure they're aware of what they can and cannot do whilst suspended
Outline what the next steps will be (provide them with a copy of your suspension policy, if you have one)
Confirm they will still receive their usual pay and benefits
Reassure them that the suspension will be as short as possible
Make sure you have up-to-date contact details for them, and let them know who their point of contact in the business should be if they need to get in touch (e.g. HR). It's also a good idea to agree how often you'll be in contact during the suspension period
Remind them of what support is available to them (e.g. Employee Assistance programmes) and encourage them to use any wellbeing resources the business offers


ACAS offers guidance on medical suspensions for health & safety reasons, which follow a different procedure.
Concluding a suspension
Once any investigations end, if there's no need for any further action, it's best practice to end the suspension as soon as possible.
You'll also need to meet with the employee to let them know when they'll return to work, how or when you'll communicate their return to work to the business and to address any concerns they might have. This is also a good time to direct them to any wellbeing support you offer.
If you unfortunately do need to take further action after an investigation, you'll need to follow a disciplinary procedure.
Find out how Breathe can help you streamline your HR admin by trialling for free, today.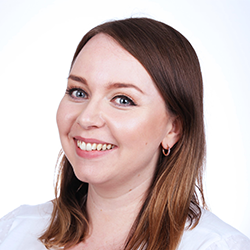 Author: Aimée Brougham-Chandler
Aimée is a Content Assistant here at Breathe. She enjoys writing about topical HR issues & helping readers find solutions. In her spare time, she's commonly found amongst books.
Posted on 9 January, 2023
Business Process
Back to listing