Creating a holiday policy for your business is a simple yet important step in ensuring your business runs smoothly and happily all year long.
Creating a holiday policy might seem like unnecessary paperwork, especially as it's not a legal requirement. However, without the clarity of a holiday policy, your employees and managers are left to deal with leave requests on their own terms – and that's something that can quickly get out of hand.
Why is a fair holiday policy so important?
What laws relate to holidays and employees?
What should a fair holiday policy include?
Examples of fair holiday policies
Managing holiday requests and bookings
Why is a fair holiday policy so important?
Although managing holiday bookings might seem like a simple task, it can quickly become something of a nightmare zone. Juggling multiple holiday requests while ensuring you have enough staff to run your business may mean you have to turn down holiday requests. At best, it's an inconvenience for employees, at worst it can be a heartbreaking blow to an employee who has saved up for and coordinated a long-awaited trip to see their family.
Unfortunately, mishandled holiday bookings can take their toll on employee engagement and team morale. Which is where a fair holiday policy comes in. By creating a holiday policy that is easy to understand and follow, you help manage expectations which in turn reduces the tension and resentment that might otherwise creep in. Your employees will know how to book their holidays, your managers will feel confident in turning down holiday requests without causing upset and your business will be run by people who are rested, happy and engaged.
What laws relate to holidays and employees?
The laws relating to holidays and employees are straightforward. According to The Working Time Regulations 1998, workers are entitled to a minimum of 28 days annual leave which should include eight bank holidays and 20 statutory days. This should be pro-rated for employees who work part-time or who do shift work.
holiday entitlement calculator to calculate how much leave your employees are entitled to.

This holiday time should be paid, and benefits that the worker would receive while working should be included as standard.

Despite having a holiday allowance, employers are able to dictate when workers may and may not take their leave. There is no legal guidance to help employers manage and prioritise leave requests – and it is the resulting inconsistency that can cause problems. For this reason, creating a fair holiday policy can help you and your staff manage holidays far more easily.
What should a fair holiday policy include?
To make sure your holiday policy is fair, you should make sure it is clear and provides enough guidance to prevent bad feeling if leave requests are denied.
Ultimately, a fair holiday policy needs to include information which tells your team how to book leave without making them feel as if they're entering a lottery. And on the other hand, it needs to make managers feel confident that they can turn down leave requests if fulfilling the requests would leave them short-staffed.
Key points to consider:
Any restrictions about when employees may or may not take leave

Do you have a peak period? Then say so in your policy. Is there a time that's so quiet that you may as well make everyone use their leave? Then include that information. Being frank about these boundaries means fewer awkward conversations for everyone.

Details about how many staff can take leave at the same time

Your business is going to struggle if half of your team book leave at the same time. Clarify this information up-front and expectations will be easier to manage.

The maximum amount of holiday to be taken at any time

Are you happy for employees to use all their leave at one time? Not only would this mean they'd have no flexibility for the rest of the year but may also place an unfair pressure on the rest of the team. For this reason, many holiday policies include details about the maximum amount to be taken at one time, for instance 14 days.

The procedure for booking leave

Some employees might think that a conversation during a one-to-one constitutes approval - and then be upset to find that because they didn't log their leave dates that they can't take the holiday. Prevent these situations by being super clear about the process for booking leave. Make sure you include the amount of notice that's needed in advance of booking holidays, to give your managers time to reallocate staffing.

Under what circumstances leave may be refused

Sometimes it's impossible to give employees the holiday requests they want. By including the likely reasons for this, you make difficult conversations easier for your managers. You also manage your employees' expectations, which in turn means they will be less disappointed if their leave requests are denied.

Whether or not holidays are approved on a first-come, first-served basis

First-come, first-served is normally the easiest way to manage holiday requests because everyone understands it. But if this is the case then you should state it in your holiday policy. Alternative methods might include team discussions around sharing out holiday dates or asking managers to allocate holidays. Whatever your approach, make sure you include it in your policy.

Details about exceptions

There will always be exceptions to the rule. Perhaps an emergency means someone has to take holiday at short notice, or maybe a staff member has to attend a family wedding in a far-flung location and will need a longer break. For this reason, it's wise to detail exceptions and leave a small degree of manager discretion for these unusual circumstances.
There are of course many factors to consider when you build your holiday policy. For guidance on holiday entitlements, our free guide can help.
Examples of fair holiday policies
Looking for some examples of holiday policies? Many companies publish their holiday policies online and there's nothing to stop you from having a peek at them for inspiration. Here are two we found…
This holiday policy is from Oomph! Wellness, a wellbeing business focused on older adults. It's been written in a relaxed, easy to understand style which makes it feel very accessible.
Here is Bupa's holiday policy, it's more formal in style but clear and we like the way it includes some very human touches such as their policy towards letting people take their birthdays as holiday.
Managing holiday requests and bookings
Managing holiday requests and bookings can be one of those jobs that's more difficult than it seems. What should be a simple process of collecting dates and making sure there are no clashes, becomes a minefield.
You get the employees who get a verbal 'OK' with their manager and forget to log their holiday on the tracker. Those who always forget how much time they have available to take as leave and those who never take any time off at all!
Many of the problems that come with managing holiday requests can be reduced by formalising your holiday request process. Using automated software such as Breathe's holiday tracking feature keeps holiday management simple and stress-free.
For example, Breathe's Holiday planner and booking system lets you:
Set statutory holidays for your team

Set holiday blackout dates so your employees are unable to book leave during peak periods

Keep on top of who's booked holiday and who hasn't so you can make sure everyone in your team gets the rest they need to stay at their best

See who has booked holiday at a glance, making it easier to approve leave requests and preventing you being left with too few people in your team

Approve holidays from any device in any location
And it's not just managers who benefit from Breathe's holiday planner. Employees can use it to:
Check how much leave allowance they have and how many days they have remaining

Book leave from anywhere, at any time and from any device, making it perfect for remote and part-time employees as well as those who travel a lot with work.

See who else is on holiday at any one time, helping them get a better idea of whether their holiday request will be approved.

Understand when they can and cannot take leave, helping keep them informed and making it easier for them to book holidays and time at home with their friends and family.
Looking for extra help in creating your own holiday policy? Our network of HR Partners may be able to help. Find an HR consultant near you by using our HR Partner directory.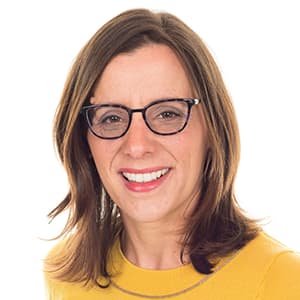 Author: Laura Sands
Laura is a writer who enjoys getting into the detail of subjects and sharing that knowledge with snappy, interesting content. When not typing away, she enjoys walks in the woods and curling up with a good book and mug of something hot.
Posted on 14 June, 2022
By Laura Sands
Business Process
Back to listing